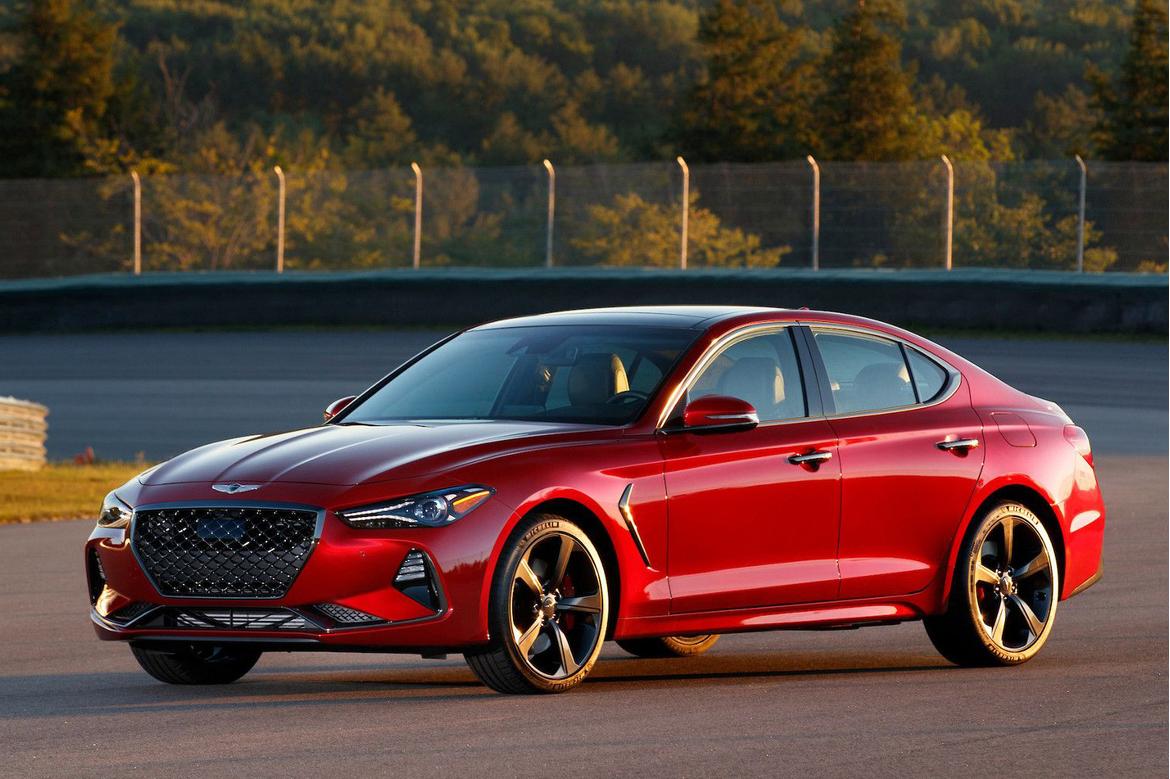 winner: 2019 genesis g70
the best of 2019 award marks the 10th year has named a top vehicle. the accolade reflects quality, innovation and value, and it's no surprise that hyundai's budding genesis luxury brand has bookended the decade. ten years ago, the original hyundai genesis — the korean automaker's improbably excellent gambit at a value-priced, bona fide luxury sedan — was our first winner. now comes the g70, the smallest and most affordable sedan yet from the car-turned-brand: genesis.
equipped with a capable turbocharged four-cylinder or intoxicating twin-turbo v-6 and rear- or all-wheel drive, the g70 boasts excellent steering and good enough dynamics to hang with the best luxury sports sedans on the market. in place of the responsive eight-speed automatic transmission, four-cylinder buyers can still get a manual, an option many luxury brands have dragged behind the barn and dispatched to stick-shift heaven.
unlike many rivals, the g70 boasts a degree of sensibility missing in luxury peers: its cabin has no touch-sensitive buttons, and its dashboard display doesn't require futzing with a knob or touchpad controller to operate. instead, you get a big, straightforward touchscreen — what editors have long preached, and consumer surveys confirm, as the easiest way to run things — with lots of intuitive controls, plus a complement of driver-accessible storage space that embarrasses many competitors.
none of the above signals an interior reminiscent of hyundai's more affordable models. materials quality and attention to detail rival comparable luxury cars, but price does not. for its mid-$30,000s starting price, the g70 bears a full complement of safety technology, premium amenities and multimedia conveniences. loaded to the gunwales, it tops out in the low $50,000s — an absolute steal when you consider that six-cylinder classmates from audi, bmw and mercedes-benz can top out in the $60,000s and $70,000s. and none of them come with hyundai's excellent warranty plus three years' free maintenance.
until enough dealers build separate showrooms, genesis' sales strategy — to sell out of cordoned-off showrooms in select hyundai dealerships — seems like an elephant in the room, so we'll address it: we don't care, and neither should you. brand-conscious luxury shoppers will scoff at the prospect of buying a car a stone's throw from accents and elantras, but g70 buyers get the last laugh. this is as standout a choice as we've had in years. the fact that it comes amid consumers' preference for suvs (something we do take into account) and two very strong examples in the redesigned jeep wrangler and new volvo xc40, says something of the headwinds the g70 faced in earning 's top award. it stormed through, and then some.
genesis g70 genesis g70 for sale
2019 honda insight
hybrids like the toyota prius and hyundai ioniq are known as much for their distinctive styling as they are for their impressive efficiency, and the same could be said for the honda insight when it first debuted for the 2000 model year as an aerodynamic two-seater. fast-forward nearly 20 years and the insight has been reborn as a conventional-looking compact sedan with unconventional epa-estimated gas mileage as high as 55/49/52 mpg city/highway/combined.
the insight's fuel-sipping ways, however, don't come at the expense of the driving experience. the car's 1.5-liter four-cylinder used engine and electric drive work well together to provide quick enough acceleration. the car also rides well, and brake-pedal linearity is good. plus, the insight had no trouble hitting its epa estimates in our real-world driving.
you might think you'd have to sacrifice some comfort to get this kind of efficiency, but the insight's cabin is spacious, refined and includes standard convenience features like dual-zone climate control and push-button start. the honda sensing suite of active-safety features is also standard; besides forward collision warning with automatic emergency braking, honda sensing includes adaptive cruise control with stop-and-go capability that's very effective in heavy, slow-moving traffic.
in the past, high gas prices have sent car shoppers flocking to fuel-efficient models like the insight. it's been a while since the country has seen prices spiking at the pump, but great gas mileage is only part of the insight's story. when you put its standout fuel economy to the side, it still impresses. and unlike its first go-around, the insight's drivability and efficiency now give up nothing to the competition, including the entrenched prius.
with its unusual three-door hatchback design and raked roofline, the previous-generation hyundai veloster looked like a lot of fun, but the driving experience never matched the promise of the styling. that changes with the redesigned 2019 veloster, which doubles down on the funky design of its predecessor while delivering performance that any sports compact enthusiast could love.
there are a select group of cars — the mini hardtop and mazda mx-5 miata among them — that are fun to drive within the confines of everyday speed limits, and the 2019 veloster makes the list, too. the optional turbocharged 1.6-liter four-cylinder used engine gives it some zip in the city, and both transmission choices — a six-speed manual and a seven-speed dual-clutch automatic — impress. the ride is controlled but not harsh, and the car's steering feel is dramatically better than before.
the veloster's offbeat style sense is evident inside, too, which can have different accent colors as well as different trim colors for the left and right sides of the cabin. even though the interior's color choices are daring, hyundai wisely kept the veloster's controls simple and straightforward with physical buttons and knobs where you'd expect, and an intuitive touchscreen interface with standard apple carplay and android auto smartphone connectivity.
if you're looking for traditional hatchback utility, you're reading about the wrong car, but if you're willing to give up cargo versatility and backseat comfort in the name of driving fun, the veloster delivers in a big way. and with a starting price of less than $20,000 that includes important active safety features like forward collision warning with automatic emergency braking, the veloster also ranks high from a value standpoint.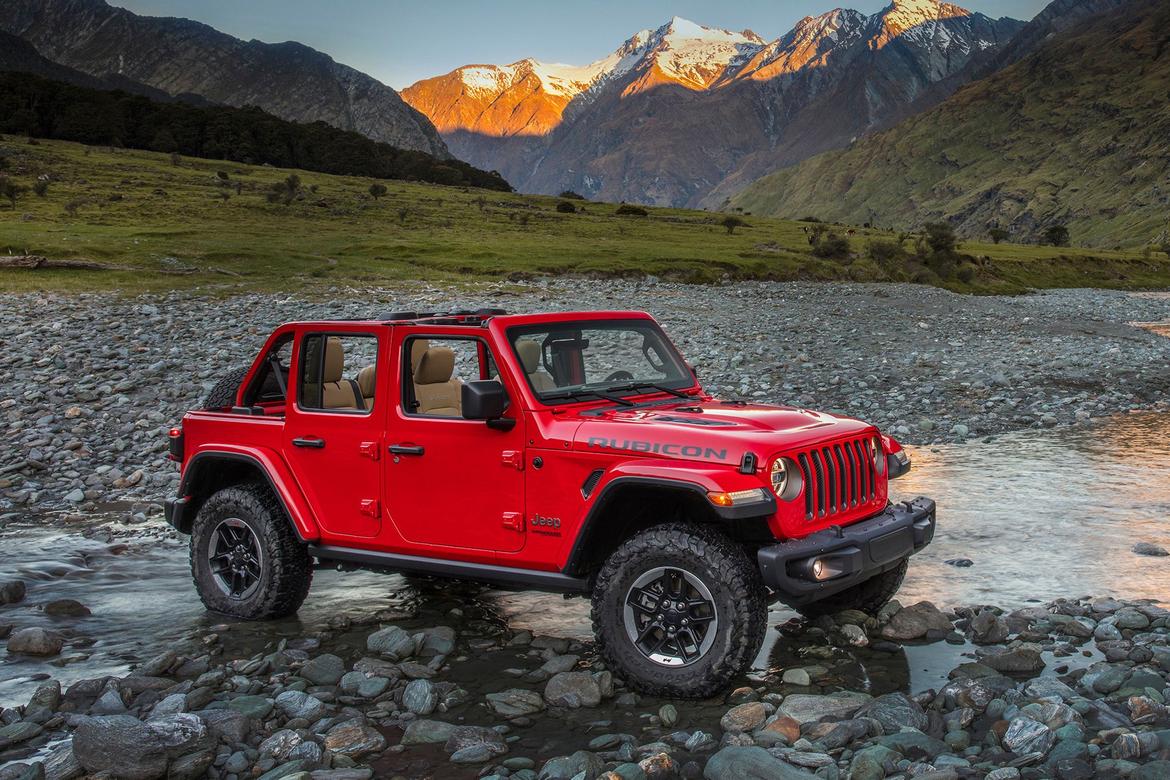 2019 jeep wrangler
few vehicles have the heritage of the jeep wrangler, the iconic off-roader that for years has traded on that image of a go-anywhere, do-anything battlewagon. it's been popular despite its foibles, of which there used to be many: a fussy convertible top, coarse powertrain and abominable on-road driving dynamics. but the new wrangler is such a massive improvement on the old one and has addressed so many of the issues that plagued previous models that we can't help but include it on our list. there's a new turbocharged mild-hybrid powertrain that delivers torque and fuel economy. there's a new convertible top that doesn't use any zippers, and is far simpler to raise and lower. there's a powered semi-soft-top model that can bring in the outside air at the touch of a button. the wrangler remains the only model that's the ultimate summer and winter vehicle in one. you can have an optional full-time, set-it-and-forget-it four-wheel-drive system, or upgrade to the ultimate off-road rubicon setup, and head for your favorite mountain trail. it's more civilized, more efficient, more comfortable and just all-around better than it ever has been.
jeep has removed a lot of the obstacles to ownership, but the used engine ers haven't nerfed it into being another soft-roader crossover — you can still remove the doors (which are lighter than ever) and drop the windshield for the most alfresco driving experience short of an all-terrain vehicle. yet you still get airbags, cargo room and the ability to haul four or five people along. it's the best jeep wrangler ever made and a worthy contender for the best of 2019 award.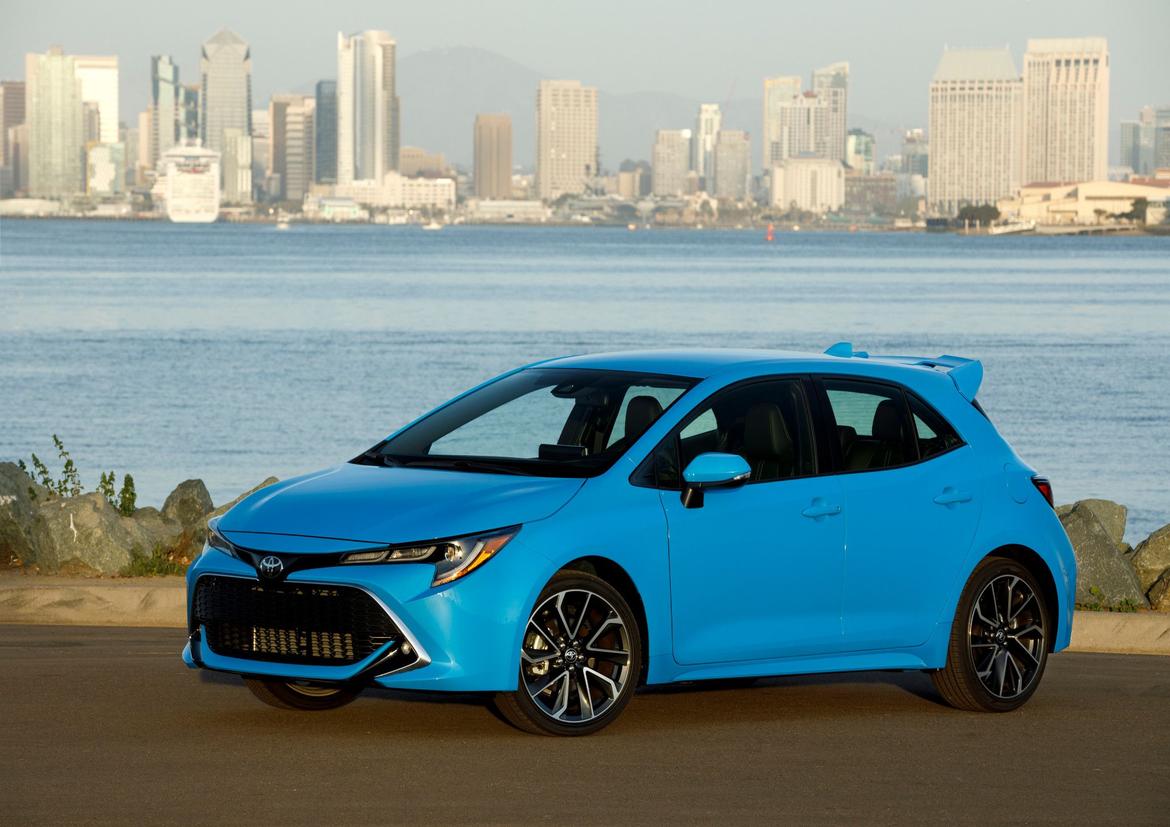 2019 toyota corolla hatchback
if we had a most improved award, it would go to this car, but the 2019 toyota corolla hatchback wouldn't appear as a best of 2019 nominee if it weren't also competitive in its class. a quantum leap ahead of its predecessor, the corolla im, the corolla hatchback is truly desirable.
it starts under the hood, where a new used engine and two new transmissions transform the way the car drives. the continuously variable transmission adds some aspects of a traditional automatic, with a fixed 1st gear that makes launches smoother and quicker. the new manual transmission features a rev-matching system that doesn't really enhance performance but does make the manual easier to drive — and to learn how to drive. the suspension has a firm but sophisticated feel, and the dynamics are among the best in this class, perhaps the biggest surprise given the corolla's history.
all of this driving fun still matches the market's most efficient gas-powered compact sedan, the honda civic, exactly with an epa-estimated 32/42/36 mpg city/highway/combined.
the biggest thing that the corolla hatchback absolutely nails is value. an 8-inch touchscreen is standard, along with apple carplay and amazon alexa integration. and every corolla hatchback comes with a comprehensive set of safety technology, including forward automatic emergency braking with pedestrian detection, lane keep assist and dynamic cruise control, which works down to a stop on cvt models. that's an insane amount of equipment on a car that starts at a hair under $21,000 with destination charges.
the 2019 corolla hatchback isn't a perfect car, as it lacks backseat amenities, the cargo area feels small for a hatchback and android auto is still unavailable. but perhaps it can be forgiven for losing those trees among the forest of changes that do work, especially the leaps in safety, drivability and value. boring had become a synonym for corolla. this car changes that completely.
when considering nominees, we look for vehicles that raise the bar in their class, and the 2019 volvo xc40 has done just that, standing apart both from other glorified hatchbacks and other volvos with distinctive style. volvo doubled down with clever details and packaging, and even something rare among premium suvs: value.
the look hits you first — youthful, techy, even cute. the clean lines, distinctive pillars and an upright, chunky look really works for a small suv. by comparison, many rivals look a little dated, stuffy or both. not that the xc40, or our nomination, rides on looks; the xc40 has a competent chassis and offers competitive performance with the base 187-horsepower, front-wheel-drive powertrain or more driving fun with a 248-hp, turbocharged 2.0-liter and all-wheel drive. it also offers the upscale multimedia system and advanced volvo pilot assist safety and semi-autonomous driving technology of other volvos.
while no small luxury suv is cheap, xc40 adds value by including features often optional in rivals, such as front collision safety tech and standard leather trim in place of vinyl. it also combines larger volvos' quality materials with original ideas such as eco-friendly feltlike door panels made from recycled water bottles.
but for all its spunky style, the xc40 doesn't forsake its core mission of practicality. the cabin has container store creativity to help organize the clutter of your life. most striking: big door bins reclaim space from speakers relocated behind the dashboard. there's also a trash receptacle, built-in credit card/parking pass holders, a glove box hook for hanging a bag and more storage under both front seats. the nearly 21 cubic feet of space behind the backseat has a cargo floor option that stands as a divider to restrain smaller items.
just when we thought yet another small suv would be a yawn, here's the xc40.
all models that are new or fully redesigned for the 2019 model year.
criteria: our watchwords are quality, innovation and value. seldom does a candidate nail all three, but a strong showing in one regard can offset a deficit in another. vehicles compete as much or more with their own class as they do other 2019 nominees.
return to 's 2019 best of awards