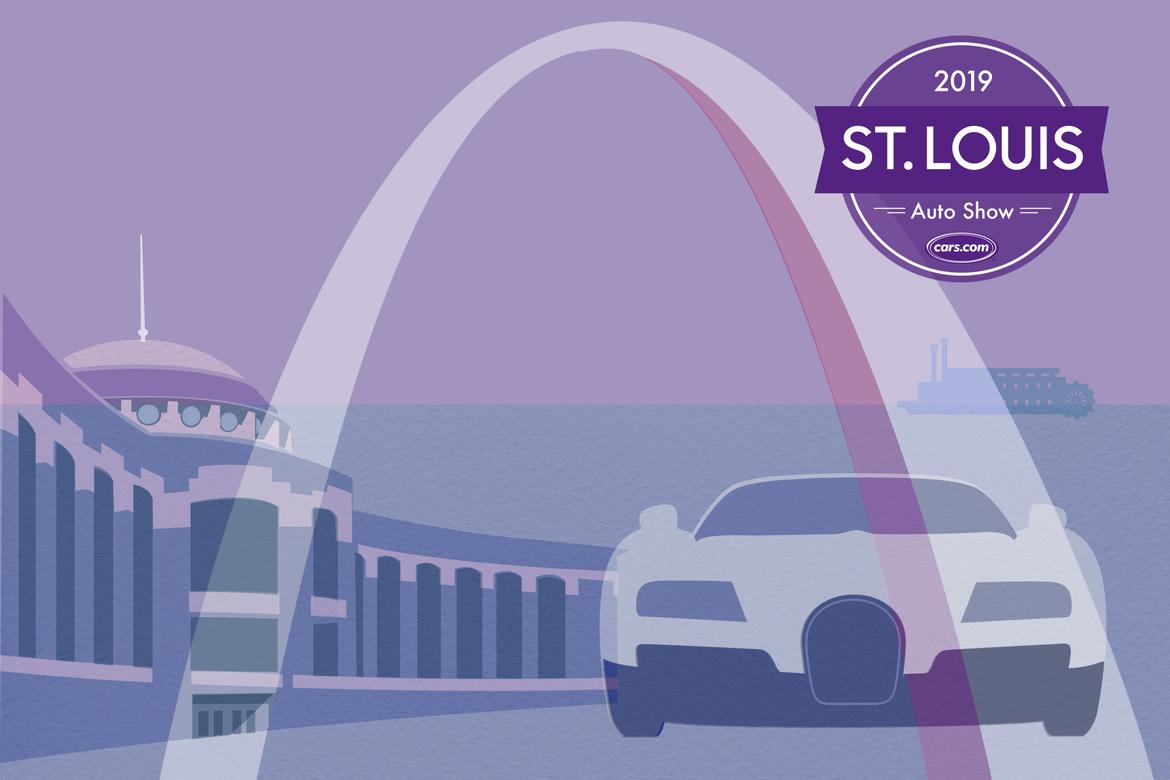 the 2019 st. louis auto show has opened its doors and is ready to welcome visitors to see hundreds of brand-new cars, trucks and suvs. in total, more than 25 car brands will have their latest models displayed right in the heart of the city, almost literally in the shadow of the city's world-famous gateway arch.
anyone who has a need for speed will enjoy the several-million-dollars' worth of exotic machinery that makes up the million dollar mile supercar (and super-truck!) exhibition. vehicles on display will include everything from the outlandish and go-anywhere mercedes-benz g550 4x4 squared suv to a ferrari 488 gtb — and even a limited-edition aston martin signed and partially designed by none other than tom brady (yes, that tom brady).
as part of the show's drive experiences, visitors can get behind the wheel of new cars like the toyota rav4, jeep wrangler, chrysler 300, dodge challenger and toyota tacoma. if you want even more adventure — and don't mind heights — this could be the only auto show that includes the chance to see the show floor from an elevated vantage point courtesy of an indoor zipline.
the 2019 st. louis auto show opened today and runs through sunday. located at the dome at america's center, 701 convention plaza. hours vary depending on the day, so plan your visit accordingly. today, hours run from 11 a.m. to 9 p.m.; on friday and saturday, show hours are 10 a.m. till 10 p.m.; and on sunday, the show's final day, hours are 10 a.m. to 5 p.m. admission is $12 for adults, while kids 12 and under get in free; group discounts are also available. for more info, visit the show's website.
here are five things you've just gotta check out at the 2019 st. louis auto show:
1. 2020 jeep gladiator, et al.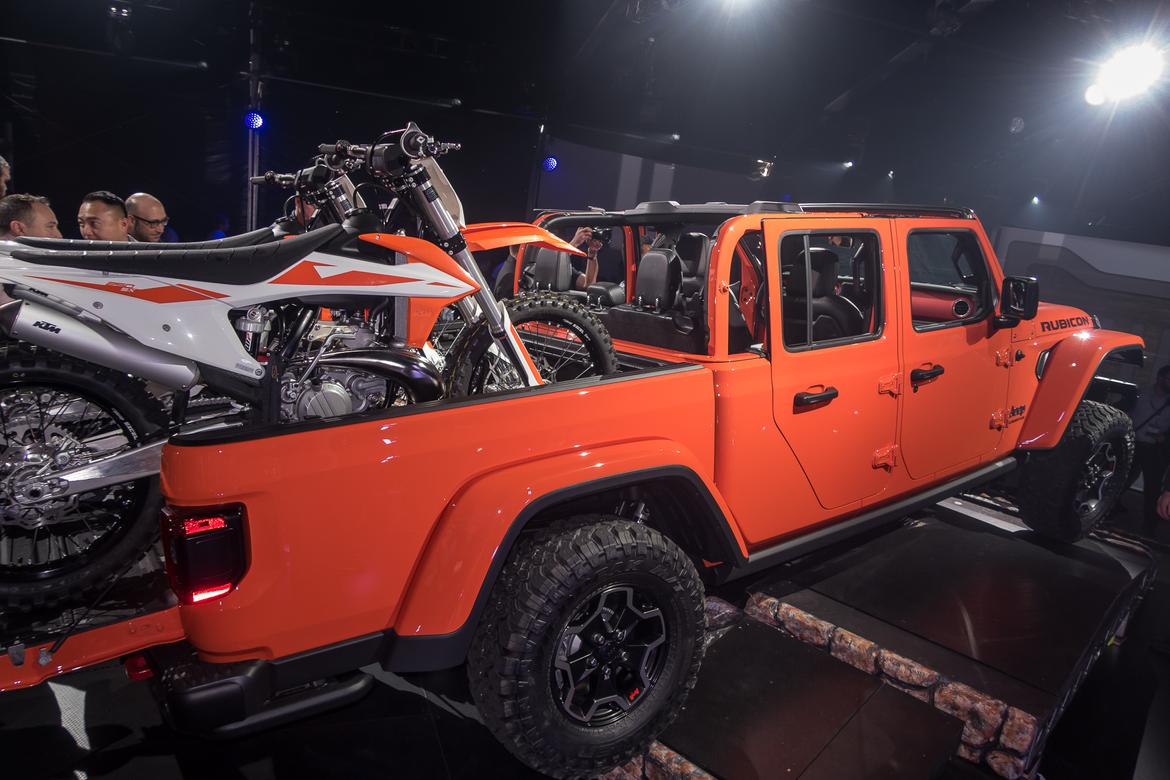 the st. louis auto show follows hot on the heels of the 2019 north american international auto show in detroit. plenty of new machinery shown in the motor city will also make its way to st. louis, including the 2020 jeep gladiator pickup truck, the 2019 honda passport suv and the newly reintroduced 2019 ford ranger. bet on there being plenty of family sedans, coupes, hybrids, electrics and muscle cars on display, too.
2. cars you will never be able to afford
a more accurate name for this exhibition of jaw-dropping cars and trucks might be 3 million-dollar mile, give or take a million. that's because just one of the cars on display, the wild bugatti veyron, would easily command a price of well over $1 million all on its own. sporting a quad-turbocharged 16-cylinder used engine and all-wheel drive, the veyron remains one of the fastest supercars ever built, boasting an absurd top speed of more than 250 mph.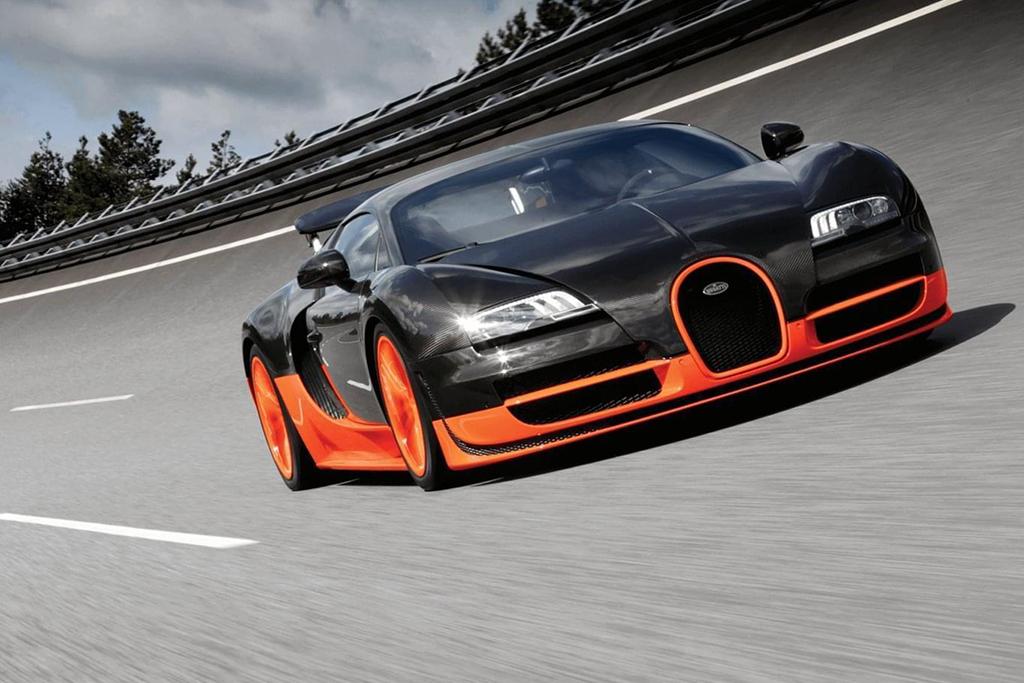 sharing space with this mega-machine are incredible sports cars like the porsche 911 gt3 rs, ford gt40 and bentley bentayga suv ... wait, what's an suv doing alongside cars like a bugatti and high-performance porsche? well, that's because when it's equipped with a 542-horsepower, twin-turbo v-8, the bentayga 'ute will accelerate from zero-to-60 mph in only 4.4 seconds and can reach a top speed of 180 mph. an even more powerful turbocharged 12-cylinder used engine provides this mighty bentley with additional performance and bravado.
3. tom brady aston martin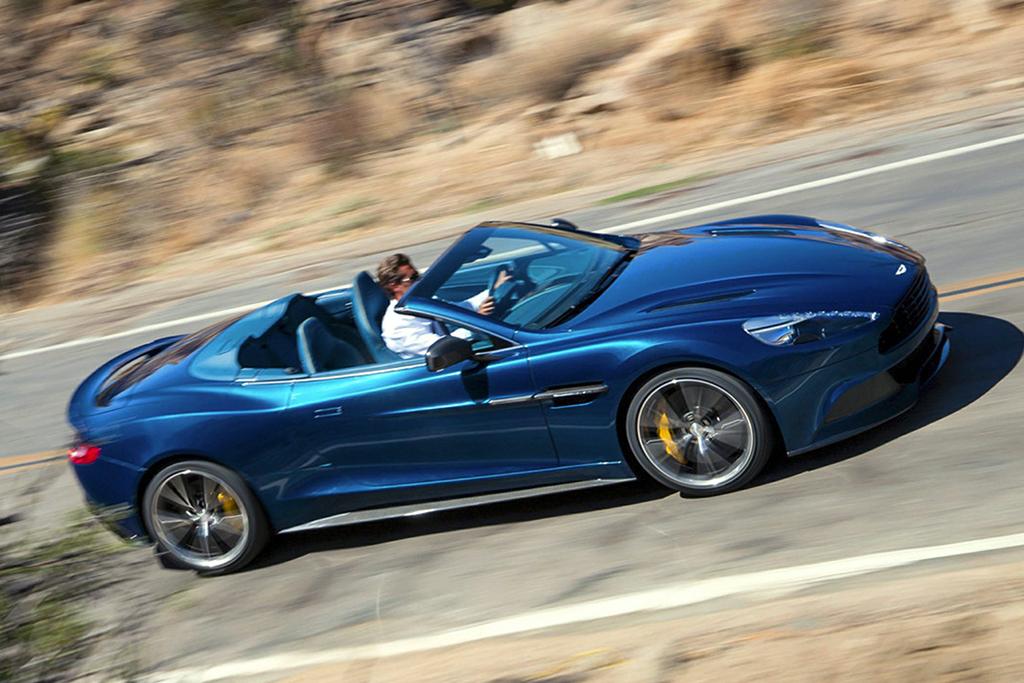 oh, and what about that tom brady-badged aston martin? it's true, when he's not throwing touchdowns, the new england patriots' star quarterback takes time to customize a limited-edition series of exotic luxury sports cars. only 12 examples of the aston martin vanquish s volante tom brady signature edition were built, and each one carries a super bowl regular's price tag of around $360,000 per copy. special touches include a brady-approved deep-blue exterior paint job, customized black leather interior, and "tb12" badges on the fenders and stitched into the head restraints. at very least, it's a little nfl interest for the lou, having lost its rams to los angeles, to tide over local football fans until the xfl arrives.
4. take a test drive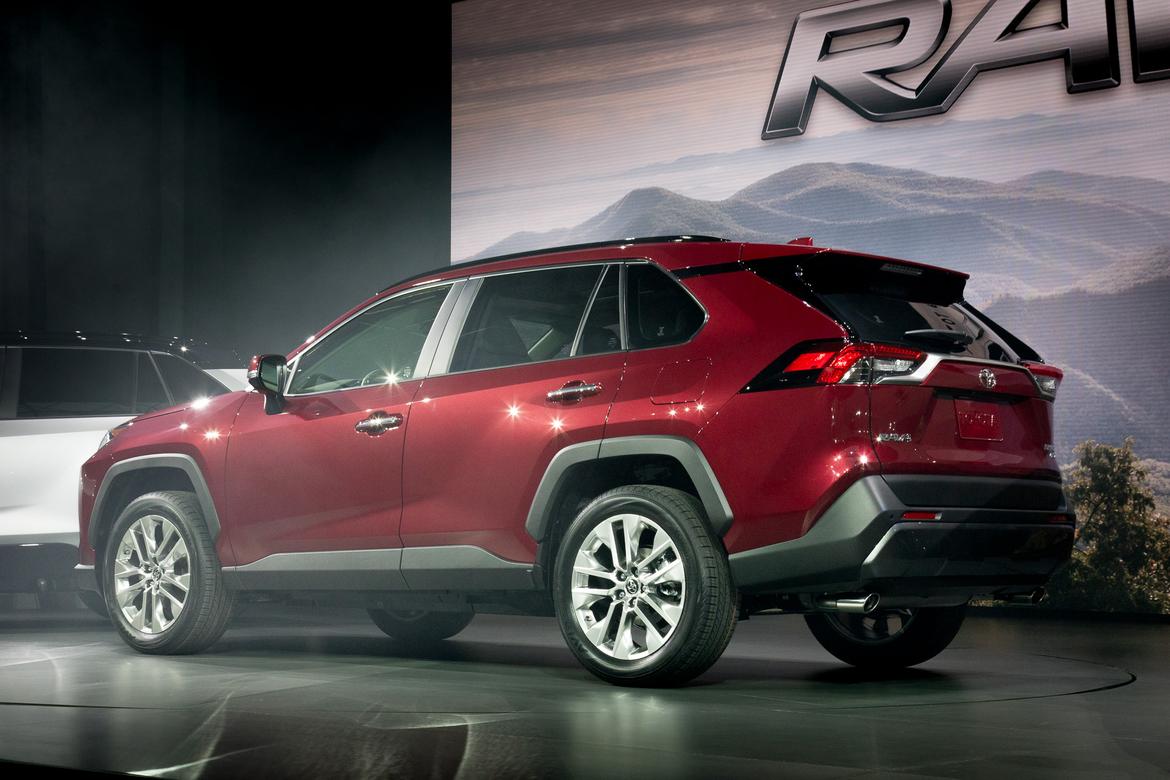 auto shows are not only great places to see cars and trucks, they can be perfect for anyone who wants to take lots of test drives. in st. louis, both toyota and fiat chrysler automobiles have brought plenty of new models for visitors to sample. anyone taking a test drive must be 18 years or older and have a valid driver's license.
toyota's drive experience runs from 11 a.m. to 7 p.m. today and friday; hours on the weekend are from 10 a.m. to 7 p.m. saturday and 10 a.m. to 4 p.m. sunday. models available to test-drive include:
camry sedan
highlander and rav4 suvs
tacoma pickup truck
at fca, there will be 13 vehicles to choose from, spread across five separate brands. test-drive hours are from 11 a.m. to 5 p.m. today and friday; and 10 a.m. to 5 p.m. on saturday and sunday. the list of vehicles to drive will include:
chrysler pacifica minivan
dodge challenger coupe
fiat 124 spider convertible
fiat 500 hatchback
5. indoor zipline
not really into the whole auto-show thing, but your parents or spouse dragged you along anyway? well, you can look down on all these lame car people — literally — while hanging on for dear life on an indoor zipline. zyp flyte will be on hand-offering elevated tours of the show for $10 each or all day long for $40.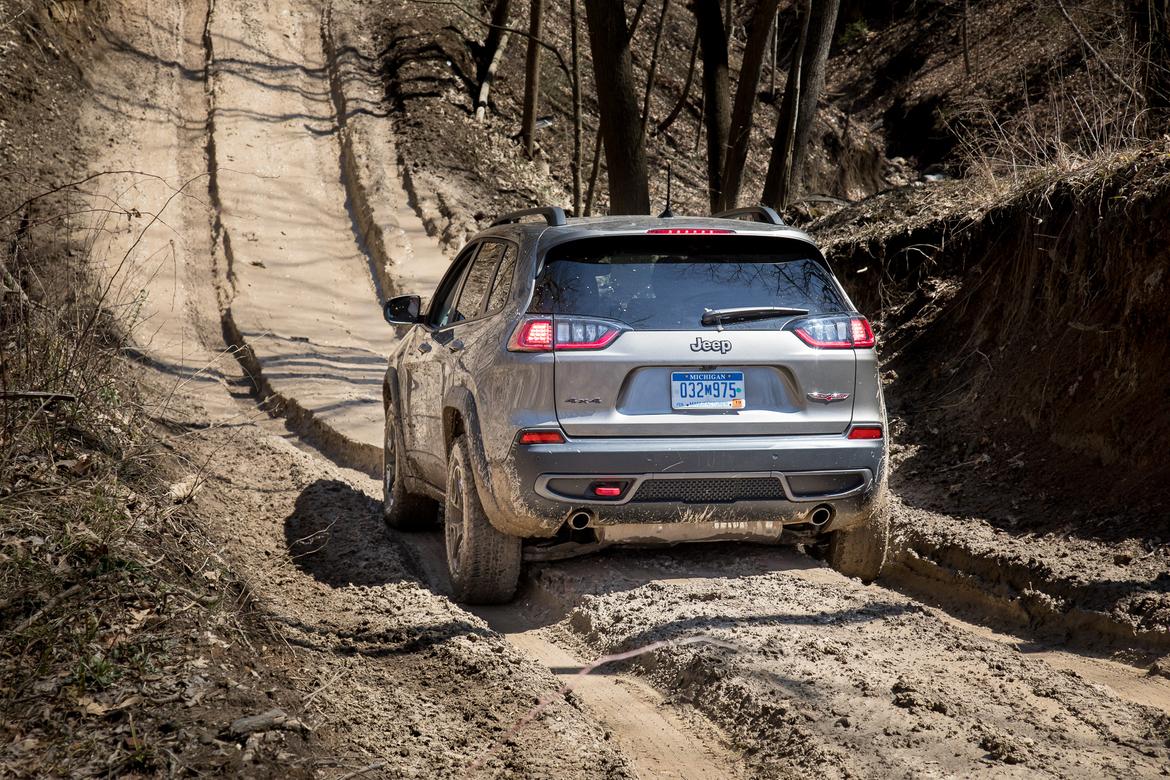 's editorial department is your source for automotive news and reviews. in line with 's long-standing ethics policy, editors and reviewers don't accept gifts or free trips from automakers. the editorial department is independent of 's advertising, sales and sponsored content departments.