Used SUZUKI Engines
As per today's economic condition when inflation rate is getting higher and things are getting costlier moreover companies are keep doing cost cutting and salary reduction it is quite hard and disappointing to think about buying a new car because we know that any buying a new car means investment of thousands of dollars. But did you ever think an alternate solution of this problem so that you can easily get a new car performance without spending thousands of dollars in it? NO! Well then you should visit Used Engines store and browse our inventory of used Suzuki engines that are available in an excellent condition and at affordable price range.
We understand it is quite difficult to find the right quality at right price when it comes to used engines but this does not happen at our store. In the market of used auto parts and used engines we are one renowned name and maintained long clientele of satisfied customers of used Suzuki engines for sale for years. Our entire team of professional understands exactly what our customers are looking for in their Suzuki engine that is why we are appreciated by our customers that kept coming back for more at our store as they know that we are the best in the industry.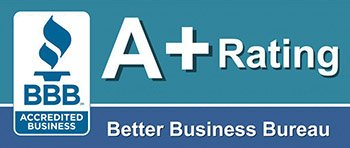 Toll Free 1-866-651-2992
An Introduction to Suzuki Motors
When it comes to buying 4x4 vehicles, ATVs, outboard marine engines and other small internal combustion engines then it is always one trusted name from years Suzuki Motor Corporation. It is one of the multinational corporation that is known for manufacturing variety of vehicles and it's headquarter is located in Minami-ku, Japan. As compare to other auto manufacturing giants of the world like Nissan, Ford, Volkswagen and Honda etc Suzuki is also ranked among top 10 players of the industry. Its production volume is quite appreciable including 133 distributors in one hundred and ninety two countries, 35 large production facilities in twenty three or more different countries.
Moreover when it comes to manufacturing the small trucks and cars then there is no other brand that can beat Suzuki Motors as they specialize in small automobiles and internal combustion engines. The birth of Suzuki Corporation dated back from year 1909 when Suzuki Loom Works was established and was known for manufacturing weaving looms. Later in year 1929 it manufactured new type of weaving machine that was exported to other countries. After the huge success of those weaving machine Suzuki Corporation diversified in year 1937 into automobile manufacturing.
We offer all kinds of used Suzuki engines for sale that you will not find at any other store in such appreciable price.
Toll Free 1-866-651-2992
Our Inventory of Remanufactured and Used Suzuki Engines
We have straight 6 and V6 rebuilt Suzuki engines at our store. Call us today and grab free quotation from our professionals.
We also offer following choices in used Suzuki engines with complete 3 years warranty period:
1. Straight 2 used Suzuki engine
- Suzulight SF
- Suzulight Fronte
- FB engine
- Van 360
- FE and FEA
- L 50
- L 60

2. Straight 3 remanufactured Suzuki engine
- LC 10
- LC 50
- T4 A engin
- LJ 50
- ST 10
- SS 20
- F6A
- F8B

3. Straight 4 used Suzuki engines
- F6B
- F10A
- F8A
- G12
- G10B
Call Now 1-866-651-2992