Used SUBARU Engines
Once you enter the market of used engines and auto parts then immediately you will surrounded by options not only in terms of brands but also in their different variants and again their sub-categories that makes difficult for a person to choose the appropriate one. If you do not have time and energy to re-search the used engine and auto parts market then proficient staff members of Used Engines are available to take entire burden from your shoulders and will assess al available option for you in used engines and transmission as per your requirement. Our professionals are specialized in used Subaru engines that can offer you great combination of cost effectiveness and quality with complete warranty scheme that no other provider can offer you in the market.
When it comes to reliability and authenticity then we have been number one choice for our customers from long number of years because they know that we deliver exactly what we promise. We are equipped with efficient technical equipments that helped us in maintaining an efficient database of used Subaru engine and of other renowned brands. So if you would like save yourself from a tedious job of finding right kind of used Subaru engine then call our experts today.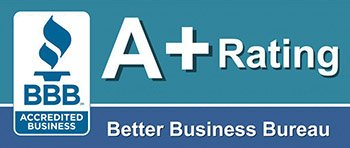 Toll Free 1-866-651-2992
About Subaru automobiles
A Japanese transportation giant Fuji Heavy Industries entered the market of auto manufacturing in year 1953 by the name of Subaru. From the date of its birth till year 1972 Subaru is known for using the layout of boxer engine of 1.5 cc in all their vehicles including drive-train layout. In year 1996 this layout and configuration of boxer engine has become the standard equipment in most of their mid-sized cars. Currently in North American market is captured by this standard configuration under Subaru vehicles. Subaru has also introduced different variants of turbo charged engines as well in their passenger cars. One of the famous models of this category is Imperza WRX.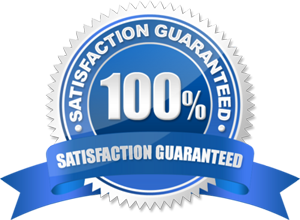 The parent company of Subaru automobiles, FHI is currently in strategic partnership with Toyota Motor Corporation that own approximately 16.5 stakes of FHI. If you give a glance to the history of Subaru automobiles then you will find that it has entered two times into partnership with other automobile manufacturers. The first partnership was with Nissan motors in year 1968 so that Japanese automobiles can improve their competitiveness. Another partnership is with Toyota Motor Corporation that is still active.
Toll Free 1-866-651-2992
What options do we have in Subaru Engines?
We have an appreciable option list in used Subaru engines for sale that you can easily browse through our website and check its specifications. Let's take a quick snippet on its different engines:
1. Two Cylinder
a. Two stroke engine
EK31, EK51, EK32, EK33, EK34
b. Four strokes
EK21, EK22, EK23, EK23 with 3 valve, EK23 (turbo, three valve turbo and three valve supercharged).

2. Three Cylinder
In three cylinders we have EF series that is typically air-cooled 3 cylinders with SOHC four stroke. If you are looking for variants in EF series used engine for sale then we can offer you:
- EF 10: 997cc
- EF12: 1189cc

3. Four Cylinder
In four cylinders we have following remanufactured Subaru engines that you can choose and assess as per your requirement:
- Subaru EA engine (OHV, OHV turbo, SOHC )
- Subaru EE engine: Diesel (2.0 DOHC engine)
- Subaru EJ engine (EJ: 15, 16, 18.20, 22, 25, and 30). These all are available in following cubic capacity (1.48cc, 1820cc, 1994cc, 2212cc and 2457cc).
- Subaru EL engine
- Subaru EN engine
- Subaru FA engine
- Subaru FB engine (FB16-1600cc, FB20-1995cc, FB25-2498cc)

4. 6 cylinder
These entire remanufactured Subaru engine comes with Flat-6 four stroke liquid cooled designs. We have following options for you:
- Subaru ER engine (2672 cc SOHC)
- Subaru EG engine (3318cc DOHC)
- Subaru EZ engine (EZ30D-2999cc, EZ36D-3629cc DOHC)
These are some of the highlights of Subaru engine that you can choose from and in order to make better purchase decision on any of these models our auto experts are available round the clock. All you need is to submit your requirement on rebuilt Subaru engines on our site and within 24 hours we will get back to you.
Call Now 1-866-651-2992