Used KIA Engines
Our staff will search our network of trusted suppliers nationwide and find a good used low mileage replacement Used Kia engine for you that will meet your needs. At SharperEdgeEngines.com you can call toll-free and speak to our car engine expert, get a free and no-pressure quote on just the KIA engine you are looking for.
The engine we locate will then be inspected, tested and cleaned to meet the standards that we require. When you call, you may decide then that the cost is great, that the quality sounds excellent and you may choose to arrange to have the replacement KIA engine shipped free to the address you provide.
Used Kia Engines For Sale
You will be given the vehicle's history, including service history, and VIN number – giving you further confidence in what you are receiving. Or you can certainly scout around to see what else is available.
Used Kia Engine
You can save thousands that you might spend on a new engine by buying a reliable used engine from us. We will handle your order efficiently, arrange the transport, and send the engine to you at a fraction of the cost you could find elsewhere.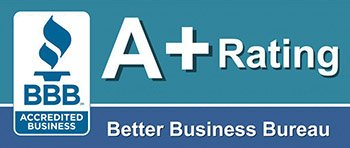 Toll Free 1-866-651-2992
When you call, we just need your VIN number, the part you need – whether engine, transmission or transfer case, and we will ship it to you quickly so that your garage can begin the installation and you can get back on the road fast. We will also send you a good warranty which will give you peace of mind. We believe you will call us back and we will be happy to help you.
Are you looking for a good low mileage rebuilt or Used KIA Engine? allow us to assist you in your search. With low overhead, our friendly family run business will do our at most to make the best out of a bad situation.
For rebuilt engines, we repair any engine parts that can be repaired and replace any parts with new ones, should that be needed. Or we can also replace all parts attached to your engine so that you have virtually a like-new engine.
All of this is done according to OEM standards. When you first call us, we can also quote you a rebuilt or re-manufactured replacement KIA engine. We would love to have your business and also be able to help you with any future needs. In fact, most of our business – from repair shops and from individuals who are repeat business – from customers who have felt very good about the product they received and how they were treated.
Get Free Quote

1-866-651-2992
Rebuilt And Remanufactured Engine
We will work with you to find the price and mileage that makes sense for you. We pride ourselves in eliminating sales gimmicks and treating you the way we ourselves would like to be treated. Allow us to earn your business.
When we rebuild an engine, we look for a good engine to start with, then repair any part that requires it and replaces parts that need replacement with new parts. Or we can have the replacement engine re-manufactured – so that all parts on the engine are fitted with new ones.
For rebuilt engines, we repair any engine parts that can be repaired and replace any parts with new ones, should that be needed. Or we can also replace all parts attached to your engine so that you have virtually a like-new engine. All of this is done according to OEM standards.
Here at Sharper Edge Engines we take pride in shipping used and remanufactured KIA Engines and Transmissions and transfer cases to our customers. Much of our business is predicated on reorders of both used and Rebuilt KIA Engines and Transmissions. We want to be your number 1 source for KIA Used Engine or KIA remand Engines and Transmissions and Transfer cases.
Whatever you decide, you will receive the best, low mileage, low-cost KIA engine. With the customer service at our family-owned company, you will be treated professionally and comfortably. You will not be treated better anywhere else.
KIA & HYUNDAI ENGINES FROM 2006-2020 WERE PLAGUED WITH DESIGN FLAWS FROM THE MANUFACTURER THAT HAS CAUSED MASSIVE PRE-MATURE FAILURE OF THESE ENGINES. THIS APPLIES TO ALL 4-CYLINDER & 6-CYLINDER ENGINES FOR THESE VEHICLES PRODUCED DURING THESE YEARS. WE HAVE DESIGNED FORTIFIED REMANUFACTURED ENGINES FOR THESE VEHICLES TO ENSURE LONGEVITY AND THEY ARE BETTER THAN THE FACTORY ENGINES!!
DESIGN FLAW#1: The Manufacturer's Engines have a flimsy metal plate between the oil pan & block itself. Over time this metal plate warps and impedes oil flow from the bottom end to the cylinder head/s. This causes ticking and ultimate failure of the engine.
OUR PATTENDED UPGRADE & SOLUTION: We install an Upgraded galvanized metal plate between oil pump and block that solves this factory defect.
DESIGN FLAW#2:
The Manufacturer's Engines use cheap inferior rubber valve stem seals in the cylinder head(s) that disintegrate over time which causes oil to dump into the cylinder chambers.
Because oil is not combustible this leads to the piston connecting rods bending and/or breaking which would result in a rod knock or worse.
OUR PATTENDED UPGRADE & SOLUTION:
We install upgraded nylon valve stem seals in the cylinder head/s to prevent oil from flowing from the head into the block. They also have twice or three times the lifespan.
DESIGN FLAW#3:
The Manufacturer's Engines
These engines also have paper thin main & connecting rod bearings that get destroyed even if the slightest amount of oil or wrong oil and/or oil filter is used.
OUR PATTENDED UPGRADE & SOLUTION:
We Install thick upgraded .50MM Oversized Main & Connecting Rod Bearings and thrust washers. This helps mitigate against the engine from being destroyed due to wrong oil or less than recommended amount of oil present in the engine at the time of failure.
VEHICLE OWNER MISTAKES: These Engines REQUIRE to only use Factory Recommended Oil and Factory OEM Oil Filters. Also, the Oil must be changed by a professional mechanic every 5,000 Miles.
OTHER PARTS/ENHANCEMENTS WE INCLUDE:
-The block itself is line boarded with the crankshaft installed to ensure proper fit.
- New timing components (Tensioners/chains/rails/idler pulleys)
-Completely reseal the engine: New Valve Cover Gasket(s)/Timing Cover Gasket/Front Main Seal/Rear Main Seal
-New Oil Pump & New Spark Plugs.
OUR WARRANTY:
3 YEAR/36,000 MILE WARRANTY ON ALL OF OUR REMANUFACTURED ENGINES.
WARRANTY REQUIREMENTS:
1) Engines must be installed by a certified mechanic, no back-yard self-installs. Formal Repair Orders must be sent to us upon mechanic's completion of installation. Mileage, Vin# and Full Customer info must be included on this repair order.
2) Core Exchange Engine must be given back to Elite as a long block (no missing parts) within 2 months after date of delivery otherwise warranty is void. (We Pay for Return Shipping of the Core)
3) The First Oil Change must be performed & documented after 1,000 miles and every 5,000 miles thereafter with FACTORY RECOMMEDED OIL & ONLY OEM OIL FILTER. All subsequent Oil Changes must be documented and performed by a professional mechanic (no at home oil changes).
4) All Cooling System Components should be replaced preventatively & Proper Bleeding of the Cooling System must be performed because the Warranty is Void if the Engine is overheated. We Have Six Stamped Proprietary Marked Heat Installed on every Engine. In the event of engine failure, we will send an independent inspector to determine if any of the heat tabs are missing, melted, or tampered with which would void the warranty
FREE SHIPPING & CORE (OLD ENGINE) REQUIRED:
WE INCLUDE FREE SHIPPING WITHIN THE CONTINENTAL US ON ALL OF THE PRICE QUOTES ON ENGINES WE SELL.

WE DO REQUIRE A CORE EXCHANGE (YOUR OLD ENGINE( UPON COMPLETION OF THE JOB). WE DO NOT CHARGE AN UP-FRONT CORE FEE NOR DO WE REIMBURSE YOU WHEN WE RECEIVE THE CORE BACK. WE DO HOWEVER PAY FOR THE RETURN SHIPPING OF THE CORE. WE WORK ON AN HONOR SYSTEM, HOWEVER IF YOU DO NOT SUPPLY US WITH THE CORE YOUR WARRANTY IS VOID.
OUR REMANUFACTURED ENGINES ARE SOLD AS "LONG-BLOCKS":
LONG-BLOCK IS DEFINED AS: block, heads, oil pan, valve covers, and timing cover included- THESE ARE THE ONLY ITEMS COVERED UNDER WARRANTY. So, any ancillary components such as injectors, coils, wiring, manifolds & external accessories are not covered under warranty because we do not include those on our engines
Call Now 1-866-651-2992