Used ISUZU Engines
If you are looking for a good used engine for your Isuzu, you have come to the right place. At Sharper Edge Engines Llc we will search our nationwide inventory of salvage yards and dealers and locate the very best replacement engine for your Isuzu. We will inspect, test and clean your replacement engine and you will be very happy with what you receive.
We will work with you to find the best price and mileage that makes sense for you. When you call us at 1-866-651-2992, we will give you a free quote for good low mileage, low-cost engine and provide free shipping to the address you provide.
Used Isuzu Engines For Sale

You can save thousands that you might spend on a new engine by buying a reliable used engine from us. We will handle your order efficiently, arrange the transport, and send the engine to you at a fraction of the cost you could find elsewhere. We pride ourselves in eliminating sales gimmicks and treating you the way we ourselves would like to be treated. Allow us to earn your business.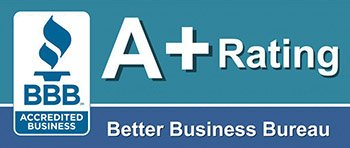 Toll Free 1-866-651-2992
When you call, just give us the VIN number of your car or truck – whether gasoline or diesel, the part you need – whether engine, transmission or transfer case. We will give you the vehicle history of the engine that we are sending.
You can receive a good used, rebuilt or remanufactured engine at a fraction of the cost you would be paying in buying a new engine, saving you thousands of dollars.
Rebuilt And Remanufactured Engine
When you call, you may decide to purchase the engine then, or if you wish, you may make some calls to local suppliers to see if you can do better. Whatever you choose, you can have peace of mind that you have made the right decision, and always you will be treated very well by our friendly customer service in this family-owned and operated company. We would love to serve you in the future as well if the need should ever arise.
At your initial call to our engine expert, we can also quote for you a rebuilt or remanufactured ISUZU engine. We believe you will call us back and we will begin the process to get your used Isuzu engine to you fast and with a good warranty.
For rebuilt engines, we repair any engine parts that can be repaired and replace any parts with new ones, should that be needed. Or we can also replace all parts attached to your engine so that you have virtually a like-new engine. All of this is done according to OEM standards.
Get Free Quote

1-866-651-2992
Here at Sharper Edge Engines we take pride in shipping used and remanufactured ISUZU Engines and Transmissions and transfer cases to our customers.
Much of our business is predicated on reorders of both used and Rebuilt ISUZU Engines and Transmissions. We want to be your number 1 source for ISUZU Used Engine or ISUZU remand Engines and Transmissions and Transfer cases.
We also provide you with a good warranty – making for further peace of mind. Much of our business is repeat business – from shops and individuals around the country who have been satisfied with dealing with us before.
Call Now 1-866-651-2992