Used CADILLAC STS Engines
Used Cadillac STS Engines for Sale
Welcome to Sharper Edge Engines, the premier provider of used and rebuilt Cadillac STS engines. General Motors sandwiched the Cadillac STS between the middle range CTS and the roomier DTS. They tagged it higher than both tag and bragged world-wide standard hoping the world would buy it. Only Americans were interested. The dull shine on their marketing scheme carried production to cessation in 2012. Recalling our client affection for Cadillac breeds, we provisioned for acquisitions of used Cadillac STS engines of esteemed quality.
If you have the unfortunate need of a used Cadillac STS engine, rebuilt transmission or other components, our family-operated business provides the assurance of reliable handling, trustworthy acquisitions and needed personal attention. Shipping is FREE and so is the courtesy. If your automotive technician is handling the affairs, give us a call and we'll contact the appropriate personnel to set up the arrangement while you wait in the comfort of your home.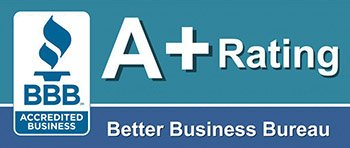 Toll Free 1-866-651-2992
Multi-point inspections are routine, but our best established relationships with only reputable acquisition managers and holding our technicians to the utmost scrutiny. Our clients come to rely upon it. In addition, we routinely weed out less-than-legitimate vehicular histories with revelation on only genuine components. In these uncertain financial times, one cannot be too careful on histories, mileages and original equipment manufacturing standards. Our simple but sharp business model provides:
• Strict Accountability • Remarkably affordable prices • The best components in the market
Even more obscure parts are obtainable. We are notorious for acquisition for individual automotive enthusiasts with custom vehicles. Automotive technicians utilizing our services returns and refers our services to others. No high-paid sales persons or vast telephone operations needed. Quiet strength and integrity with efficient shipping of reliable used engines to the Gulf of Aqaba or the Gulf of Mexico with equivalent efficiency.
Used Cadillac STS Engines:
Creating the benchmark for our industry derived from careful diligence on our family's part over twenty-five years. Start with us today and find impeccable service at your disposal. We will need your Cadillac's vehicle identification number and the address of your participating automotive shop when you call.
Call Now 1-866-651-2992