Used CADILLAC Escalade Engines
Used Cadillac Escalade Engines
Need a Used Cadillac Escalade Engine for your Car? The Cadillac Escalade is a full-size luxury SUV made by Cadillac the Luxury brand of the General Motors . The Escalade was introduced for the 1999 model year . The Escalade project went into Production only ten months after it was approved. The Escalade is built in Arlington,Texas, USA.I'ts related to GMC Yukon & Chevrolet Tahoe . it's been produced from 1999 to present .
Find an Engine at an affordable price . we will provide you many or a few quotes that way you can choose based on mileage and price you can afford . because we will connect you with a largest network of Engine Suppliers. You can get a Used Cadillac Escalade engine , a Rebuilt Cadillac Escalade or Remanufactured Cadillac Engine that is Strongly guaranteed. If you are looking to save time and money then please fill out the form then someone will call you shortly or simply call : 1-866-651-2992 and get a free quote and we will get you will be connected to one of our few sales raps who is ready to assist you .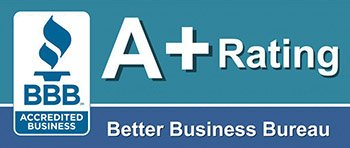 Toll Free 1-866-651-2992
It's All about Finding a quality Used Car or Truck Engines ! Do not waste your time and effort running from salvage yard to wrecking yard or from this garage to another one trying to find a Low mileage quality used or Re Manufactured engine . Do it on line but still make sure to check out reviews and BBB of who ever you decide to buy . we are proud of our background and reviews on our company .
Why our business is successful ? it's only because we treat you as we would like to be treated . you judge !
To buy a particular engine, you may call our sales rep ( we are not a phone room , it's a family owned and run business ) at 1-866-651-2992 . your order will not be processed unless we verify the Engine we are sending is the exact match of yours .
Notes: Some vehicles come with a few different engine size that can cause confusion . Please make sure to have the VIN number of your vehicle ready when you're calling us that way we can find the particular match for your engine .
Call Now 1-866-651-2992