Used CADILLAC CTS Engines
Remanufactured And Used Cadillac CTS Engines
Find an Engine at an affordable price . we will provide you many or a few quotes, that way you can choose based on mileage and price you can afford . because we will connect you with a largest network of Engine Suppliers. You can get a Used Cadillac CTS engine , a Rebuilt Cadillac CTS or Remanufactured Cadillac CTS Engine which is Strongly guaranteed. If you are looking to save time and money then please fill out the form , someone will call you shortly or simply call and get a free quote and we will get you will be connected to one of our few sales raps who is ready to assist you .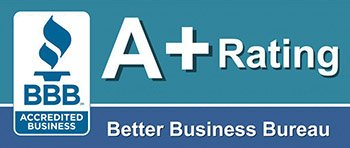 Toll Free 1-866-651-2992
It's All about Finding a quality Used Car or Truck Engines ! Do not waste your time and effort running from salvage yard to wrecking yard or from this garage to another one trying to find a Low mileage quality used or Re Manufactured engine . Do it on line but still make sure to check out reviews and BBB of who ever you decide to buy . we are proud of our background and reviews on our company .
Why our business is successful ? it's only because we treat you as we would like to be treated . you judge !
Cadillac CTS
In 2002 The Cadillac CTS was introduced as a sport sedan succeeding the Cadillac Catera and is a mid-size performance / luxury car manufactured by the Cadillac marque of General Motors .It is currently available in three different body styles: Sedan, Coupe, and Sport Wagon. The CTS and the supercharged CTS-Vvariant is listed and named to the Car and Driver 10 Best list for three years. The 556 horsepower CTS-V variant is the 'Least Fuel Efficient Small Station Wagon' in the North American market.
Wayne Cherry and Kip Wasenko designed the car's exterior . it was marked the production debut of the "Art and Science" design language first seen on the Evoq concept car.
Our Cadillac CTS rebuilt engine comes with 3-year or 100,000 mile warranty. Get your Cadillac engine a real high performance remanufactured one . Buy Cadillac CTS motor here and save a lot less than the Cadillac dealer price!
Whether you are looking for engine for your pickup truck engine or Cadillac diesel engine, we can help you get you the best deal. Our Cadillac engines come with a strong warranty and we do not charge for it.To request a particular Cadillac F 250 Engine, please email us or call our Power train Specialist.
Get Multiple Quotes
Call our powertrain specialist right now for free quotes Please have the VIN number of your vehicle ready .
Notes: Some vehicles come with a few different engine size that can cause confusion . Please make sure to have the VIN number of your vehicle ready when you're calling us that way we can find the particular match for your engine .
Call Now 1-866-651-2992