Used CADILLAC Concours Engines
Welcome to the Sharper Edge where our family's specialty is in used engines, used power trains and much more. This is our designated page for the wonderful Used Cadillac DeVille Concours and OEM remanufactured engines for model years 2000 and above. It is possible to get an inexpensive used engine without sacrificing. With production hammering off to a start in 1999 Cadillac introduced the nearly complete refurbished design of the classic Cadillac DeVille Concours for American drivers in 2000 as it led the way in LED tail lamps. d'Elegance model was pushed aside for the DeVille DHS warranting exclusive creature cozies for drivers and passengers. It also included numerous power options topping luxury automobile designs for the 2000 year. Need a massage? This beauty houses one. Still a Cadillac Concours, the new moniker dubbed DeVille DTS and was Cadillac touring sedan fashioned with stellar onboard navigation. This beaut glides the pavement on America's highways, today, and easily surpasses 400,000 miles with care. Many drivers are caring for this one!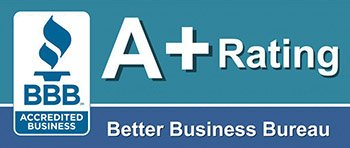 Toll Free 1-866-651-2992
Need to keep your DeVille in tip-top shape? Replace that used Concours engine or transmission with a remanufactured version and lower mileage. If you prefer high quality and the lowest rates in the after-market parts industry, our family owned business can wrap it up with personalized service and FREE shipping anywhere in the contiguous United States. We ship all over the world in remote places such as Dubai, Australia and Zimbabwe, just to name a few that need to arrive on time and accurate. For hassle-free service, great rates and FREE shipping in the contiguous U.S. for your next used engine, call Sharper Edge Engines at 1-866-651-2992.
Our scrutinizing selection of automotive components and reliable associations brings the distinguished honor of being the preferred provider of used Cadillac engines for individual enthusiasts. We set the benchmark for all others. Why wait? Call now and find out how we can handle your provisions.
• Need an excellent warranty?
• Need a low mileage engine?
• Call today for availability!
For more than 25 years, our family provisioned personal assistance needed for client flexibility, rigid controls and high standards for used automobile engines. We also carry other automotive components such as remanufactured DeVille transmissions or entire power trains.
2000-2005 Cadillac Concours (DeVille) Used Engines:
The base model for years 2000 through 2005 offered the 4.6 liter (LD8) Northstar V8 (originating from 1994 production) for front-wheel drive. It should be reaching 270-275 ponies at 5,750rpm and 300 lb ft at 4,750rpm depending on which version produced. Can be found in the Cadillac DeVille, Cadillac Eldorado, Seville, select Pontiac Bonneville and Buick Lucerne models
The DTS models for years 2000-2005 offered a 4.6 liter (L37) Northstar V8 for front wheel drive and with versions matching 270-300hp and offered in the Cadillac Eldorado, Seville versions, select DeVille models and also certain Pontiac Bonneville and Buick Lucerne models.
Which one were you needing? Call with your vehicle identification number!
Call Now 1-866-651-2992