Used CADILLAC ATS Engines
Used Cadillac ATS Engines for Sale with Low Mileage
Thank you browsing our page. There's no safer means to secure a used engine or a used Cadillac ATS transmission than [INSERT NAME, Change font]. If your ATS engine has given up the ghost – for whatever reason – you need reliability, sincerity and integrity to restore your life. There really isn't any harder situation than trying to maintain your financial and physical commitments while your car is down. Strained relations, busy family schedules, work, school and extra curricular activities present a logistical nightmare if you're without your car. Drivers tend to make hasty decisions regarding engine replacement and subsequent automotive repair. Take a moment.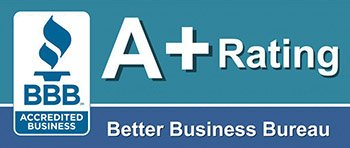 Toll Free 1-866-651-2992
Allow us to ensure your complete retrieval of a low-cost Cadillac ATS engine but with guaranteed and genuine vehicular histories. Not every automotive part is secure with its origins. Numbers are fudged. Histories erased. These can spell difficulty further down the road. This is where our impeccable diligence comes to play for your benefit. Our family-owned business with a solid twenty-five year history in the after-market automotive parts industry isn't a bragging point. We're setting the standard.
The only thing jacking prices of high quality used engines are marketing schemes. Technology is great, but only when it is used as a tool. Over-bloated marketing plans and high paid sales representatives are not warranted to successful installation of a replacement engine for your Cadillac. Solid automotive experience is. Our confidence affords an a 100% money-back guarantee because we're not the only auto parts distributor on the block and we want to prove we're the right choice for you. We are the number one nation-wide used engine distributor for individual automotive enthusiasts and automotive technicians. But we'll let you be the judge. Family owned and operated for twenty-five years, we're popular with DIYers. Our customers are not only happy; they bring their automotive technicians on board. Won't you call us today with your VIN, because we refuse to hide behind technology?
Get Free Quote

1-866-651-2992
The 2013 ATS engine is distinct from any of its predecessors. It's hushed, still powerful and more fuel-efficient [City: 22 mpg-US, , Hwy: 33 mpg-US ] because it requires less torque at 260 lb per foot. Cadillac's standard issue for the ATS luxury compact 4-door sedan is a naturally aspirated 2.5-liter in-line four gasoline engine. The exception for manufacture was a 2.0- liter turbocharged with 272hp or a 3.6-liter V6 gasoline engine with 321hp. Rumor has it a diesel engine version is to be included in future line-ups like the 2.8L "Duramax" diesel engine. The 2013 engines were married to a 6sp automatic transmission (GM 6L45 Hydra-Matic) in standard issue ATS models while the turbocharged with rear-wheel drive option might have been married to a 6sp manual transmission (Tremec M3LTR3160).
Call Now 1-866-651-2992