Used AUDI Q7 Engines
Used Audi Q7 Engines and Transmissions for sale
Welcome. Call and get prices at any time on Used Audi Q7 Engines for your SUV. Get FREE quotes and FREE shipping to locations in the US and Canada on any auto engine. Misfires or clanking noises at start-up may have persisted for a long time. Despite efforts by auto technicians, the culprit never revealed itself. Suddenly you are floating a sputtering engine to the side of the freeway for a subsequent tow. This happens more than once.
The problem is still elusive. Soon you are gliding your powerless 5-door Audi Quattro to the side of the freeway from engine failure. Now, here you are, looking to save prices on a replacement Audi Q7 engine to solve your problem. You need closure. You have have jumped through hoops to stabilize performance and still need engine replacement. You're skeptical.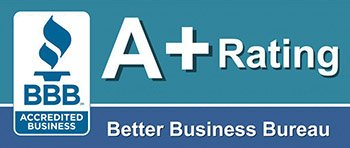 Toll Free 1-866-651-2992
You have good reason to be skeptical. We can tell you why. Welcome to Sharper Edge Engines, a family-owned business, specializing in used, rebuilt and remanufactured Audi engines. Thirty years of handling power trains has taught us a few things. One of these is that auto manufacturers sometimes get it wrong from the start. Audi's 2.0 liter and 3.0 liter engines are known for their rough character like sludge build-up, beastly oil consumption, consecutive failures , power issues beneath a moderate payload, engine crank mishaps and coolant problems.
Not all TDI engines experience these problems, but many have. When you replace your Audi's engine be certain not to replace it with other repair problems. Other used engine sellers don't care and leaving the results to the driver. We care about your engine replacement. Information is information FREE. Call with your Audi VIN, the shop address and which part you need.
Get valuable information, check access, compare specs and prices in about two minutes. Our automotive technicians are available at any time for no charge. Find a customer-friendly environment even into those weary after-hours situations because, right now, that's what you need. And after everything, you need to save money. We also have used Audi Q7 transmissions for troublesome drivetrains.
• 100% Money-Back Guarantee
• Family-Owned and Operated
• Warranties
• A+ Rating with BBB
• FREE Shipping in A Few Days
About Audi Q7 Engines and Its Drive train:
The first generation Q7 and its 2004 prototype was derived from the Audi Pikes Peak quattro concept car originally designed by Satoshi Wada. This full-sized luxury SUV crossover rides on an alteration of the Volkswagen PL71 platform. Its drivetrain has the permanent Quattro 4-wheel drive and a number of other features for the occasional off-road stability. Tested extensively, shown at the 2003 North American Auto Show and designed for comfort, it was engineered by Audi, the German automobile manufacturer, with a power train for the 2005 models to include the first V12 diesel engine for a production-issued passenger vehicle. It rolled off the conveyor belt in Ingolstadt, Bavaria, Germany near the shores of the Danube River. On or off road, luxury is its constant companion just like it's sister sedan. Production peaked for sales in Europe, the United States and Canada in the year 2007.
Get Free Quote
1-866-651-2992
With a 6.0 V12 TDI quattro diesel engine block the Audi Q7 was the most powerful SUV on the retail market. The 6.0 was the top of the line and smaller cubic centimeters were offered for different models from a 3.6 FSI with 280 PS on 2008 Q7 models to a 3.0 TDI with 233 PS on 2005-2007 models and some with petrol-fueled engines:
Petrol Engines:
3.0 TFSI 2, 995 cc supercharged V6
4.2 FSI 4,163 cc V8
3.6 FSI 3,597 cc VR6

Diesel Engines:
3.0 TDI 2,967 cc V6 turbo 233 PS @4,000
3.0 TDI 2,967 cc V6 turbo 240 PS @4,000-4400
3.0 TDI Clean Diesel 2,967cc V6 turbo 240 PS @4,000
4.2 TDI V8 turbo 326 PS @3750
6.0 TDI V12 twin turbo 500PS @3750
Second Generation Q7 is concurrent with production since 2015 and still with Quattro four wheel drive and front-end longitudinal bliss. Its German manufacturer also introduced a plug-in hybrid lithium-ion battery-powered and diesel-fueled version, the Q7 e-tron. This 2nd generation 5 door full-sized luxury SUV crossover was designed by Wolfgang, Egger in 2012 and is related to the Bentley Bentayga through a Volkswagen MLB platform. It drives with some serious advanced technology within its drivetrain, powertrain and interior functions. This second generation Q7 overhaul was geared toward these functions listed without serious changes to its powerhous, but with petrol or diesel-fueled options:
Petrol engines:
2.0 TFSI 252 PS @4,000
3.0 TFSI 333 PS @4,000

Diesel engines:
3.0 TDI Ultra 218 PS @4,000
3.0 TDI 272 PS @4,000
3.0 TDI 272 PS @4,000
e-tron 373 PS @ 4,000
SQ7 TDI 435 PS @4,000
Note: Engines are subject to availability. Call soon and often to check availability. It's free.
Call Now 1-866-651-2992