Used AUDI Q3 Engines
Used Audi Q3 Engine: Rebuilt, Remanufactured Audi Engines and Transmissions
Auto repairs and maintenance have been excruciating only to wind up with engine failure. It is a harrowing ordeal to experience engine failure – except when the engine is no longer under warranty. By this time, you need to save money. Looking into Used Audi Q3 Engines as a replacement, because they are at fractional costs, is a good idea. Be skeptical. Be choosy. Suffering without a working engine for your Audi Q3 quattro can be agonizing. A working vehicle is required for your livelihood, familial obligations and independence. These require more than just another used Audi Q3 motor. Supporting these happens only with a reliable engine block to keep things sane, operating and cost-effective. Do everything possible to avoid a replacement engine that replaces problems. This can happen, but not if you're careful. We can help.
Get a money-back guarantee from a family-owned business with real service. Get FREE quotes and FREE shipping to US and Canadian locations. Sharper Edge Engines is a distinguished provider of used, rebuilt or remanuactured engines as well as used Audi Q3 transmissions for difficult drivetrains and other Audi motors or powertrain components. Our services are globalized. Whether an Audi engine failure happens while its owner sips Ausbruch wine within the shadows of Styrian forests, tours the Karten castle, dashes through Bavarian Alps or is winding deep into the Appalachians, we're ready with used engines in stock ready to ship. All engines are historically verified, hand-checked and are not released until we are able to guarantee their condition.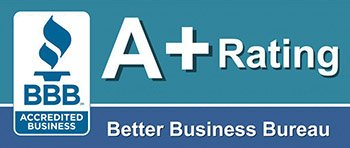 Toll Free 1-866-651-2992
• Call with Your Audi Vin and Shop Address
• Which Audi Auto Part Do You Need?
• Money-Back Guarantee
Get your Audi running as quickly as possible without further hardship or excessive financial burdens. After-hours request are available. We are the preferred providers for individual Audi drivers, DIYers, auto shops and the emergency provider. Call early and frequent. It's free to check and takes only a couple minutes.
• FREE Quotes
• 100% Money-back Guarantee
• 30 Years Experience
• Warranties Available
• Free Shipping
Get Free Quote
1-866-651-2992
About the Audi Q3 and Its Engines:
The German automobile manufacturer affiliated with Volkswagen uses the PQ35 platform as for the A5 models and is related to sister vehicles such as a Volkswagen Golf. The Audi crossover marketing perfection for the Q3 had begun with a preference for a model greater than a super mini car (subcompact), but sportier, larger and designed as a fun crossover while omitting the size needed for a mid-sized as this car was not intended for family use. Its unique size was designed in 2006, showcased as the Audi Cross Coupe Quattro in 2007, and presented as a convertible powered by a diesel 2.0 TDI reaching 204 PS equipped with standard quattro permanent 4 wheel drive. The first market to be flooded, Germany, in 2011 came with 2 quattro engines options and one non quattro. All were fitted standard with 2.0 liter diesel engines and one gasoline-fueled with various PS while mated to a manual transmission or Stronic transmission:
2.0 Liter TFSI quattro with 170 to 211 PS
2.0 Liter TDI with 140 PS
2.0 Liter TDI quattro 177 PS
2.0 Liter TDI quattro 130hp (2012)
2012 sales in southern Asia were fitted standard with a 2.0 Liter TDI quattro with 177 PS only. Later that year, sales reached Asia where Audi provided multiple engine options mated to Stronic transmissions and these were, subsequently, introduced into the UK as listed below:
3.5 Liter TFSI or 3.5 Liter TFSI quattro, both with 177 PS
4.0 Liter TFSI quattro reaching 200 PS
2.0 Liter TDI quattro with 140 PS (UK)
This Audi first generation remains in production as part of Audi AG's global marketing initiative whereby many different petrol and diesel engines are being produced with differing cubic centimeters and PS output. Contact us with your Audi VIN for a specific match on yours and to watch for availability and pricing.
Note: Engines and transmissions are subject to availability. Call often and frequent for the latest updates. It's free.
Call Now 1-866-651-2992