Used AUDI A8 Engines
Used Audi A8 Engines and Transmissions for sale
Welcome to our Audi used engine warehouse. FREE quotes and FREE fast shipping for any Audi A8 Engines in stock. We were operational when the first Audi 2.0 liter engines guzzled too much oil and the first engine failures. Known for less than great character, these TDI engines can be problematic, but our Audi drivers ended their frustration with the correct Audi engine replacement. Not just any engine will do. Get this information FREE from one of our automotive technicians for your Audi engine replacement needs.
Don't get an engine block with similar or worse problems. It could happen. Contact us with your Audi VIN and the shop address. Let us know that you need an engine, because we service and sell used Audi transmissions or other powertrain and drivetrain components, too. Get closure and get your Audi driving again. When it comes to proper auto repairs, choose only proper Audi auto parts.
Sharper Edge Engines is a family-owned business specializing in service and sales of used, rebuilt and remanufactured Audi engines. Decades experience with handling power train and drive train issues brings clarity to many issues, including manufacturer-related engine failures. Not all of the 2.0 liter and 3.0 liter engines experience massive oil consumption, cranking issues or engine failures. We know the differences and can select the appropriate engine for your auto repairs. Grab your VIN and call for rates and free information in only a couple minutes.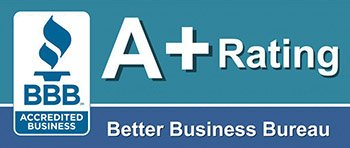 Toll Free 1-866-651-2992
By now you need to save money. A used engine for replacement can cost only a fraction of the new versions. Overstock of good used engines or special rate discounts can apply on top of these fractional prices. Call soon and frequent as engines are subject to availability. It's free. We handle after-hours requests. You need only to leave a message. We understand.
• Money-Back Guarantee
• 30, 60 and 90 Day Warranties
• Excellent Rating with BBB
• FREE Shipping
About Audi A8 Engines:
Audi, the German automobile manufacturer, in cooperation with Alcoa under supervision of the Austrian businessman, Ferdinand Piech, produced the first all aluminum chassis design issued for Audi A8 full-sized luxury sedans including a high performance version in 2009, the Audi S8 which is powered by a 4.2 liter with 360 PS 250 km/h. All models include the Audi quattro all-wheel drive and the option of petrol or diesel-fueled power houses.
Petrol Engines:
2.8 liter V6 with 174 – 193 PS
3.7 liter V8 with 230 PS -260 PS
4.2 liter V8 quattro with 300 PS – 310 PS
4.2 liter V8 quattro with 340 PS (Audi S8)
6.0 liter 12 cylinder with 420 PS (Audi A8 L)
Diesel Engines:
2.5 liter TDI V6 with 150 PS– 180 PS
3.3 liter TDI V8 with 225 PS
Get Free Quote
1-866-651-2992
Second Generation A8 built upon the Volkwagen D3 platform was unleashed in Frankfurt in 2001, introduce to the European market in 2002 and untethered in 2003 for the US market. Engine variances were not introduced until 2005 which brought about the 4.2 liter Dual Turbocharged V8 diesel engine with 322hp that reaches Autobhan mode when held above 120 km/h for more than 30 seconds. 2006 brought the market Audi's 28 5.2 FSI quattro as well. See the following list for the full line up of power houses for 2nd generation:
Petrol engines:
2.8 FSI V6 210 PS @3,000
3.0 V6 220 PS @3,200
3.2 FSI V6 256 PS @3,250
3.7 V8 280 PS @ 3,750
4.2 V8 340 PS @3,500 (US only)
5.2 FSI V10 350 PS @3,500 (US only)
6.0 12 Cylinder 450 PS @3,500 (US only)
Diesel engines:
3.0 TDI V6 233 PS @3,250
3.0 TDI Quattro 250 PS @3,250
4.0 TDI V8 275 PS @1,800
4.2 TDI V8 326 PS @1,600
The latest, 3rd generation Audi A8, was built upon the Volkswagen D2 platform and received a warm welcome in Miami in 2009 and went on the market the follow year. It kept the aluminum frame. This model was ushered in with the 4.2 FSI quattro petrl-fueled or a 3.0 liter diesel engine with 250 PS. 2010 exclusive models cam with a 6.3 liter 12 cyclinder, but a larger displacement. These engine blocks were more efficient, but more powerful. A 3.0 liter quattro with 290 PS was sold in the Taiwanese market. A few upgrades through the years have occurred. Here's a full line-up of engines available at this time:
Petrol Engines:
2.0 TFSI hybrid Electric Motor Litium-ion Battery with 211 PS
3.0 TFSI 290 PS – 333 PS @4,850-5,500
4.0 TFSI 420 PS – 435 PS @5,000
4.2 FSI 372 PS @6,800
6.3 12 Cylinder 500 PS @6,200
4.0 TFSI 520 PS @6,000 (Audi S8 models)
Diesel Engines:
3.0 TDI 204 PS -250 PS @1,250 – 1,500
3.0 TDI Clean Diesel 250 PS @ 4,000
4.2 TDI 350 PS @1,750
In 2014, Audi introduced a limited edition version powered by a 4 cylinder quattro engine block with twin turbos under the A8 and S8 monikers. Only 50 versions were available for sale.
Note: Used Engines are subject to availability. Call soon and often to check availability. It's free.
Call Now 1-866-651-2992