Used AUDI A6 Engines
Used Audi A6 Engines and Transmissions for sale
FREE quotes on any used Audi A6 Engines for Replacement. Pulsing check engine lights, misfirings from carbon build-up, timing chains that destroy, gurgling fuel injectors, defective water pumps and faulty thermostats are headaches no owner should ensure nor should it end with engine failure. It's just not right. By the time the bill arrives for those that didn't work, the car is out from under warranty. Replacing the engine in an Audi A6 requires the proper Engine. Avoid relapses in Engine failure.
Welcome to Sharper Edge Engines. Get relief with a 100% money-back guarantee.
Try a rebuilt Audi A6 Engine or a Remanufactured Audi A6 Engine. These might give you the results you need – it depends. We need your VIN and to hear the story. Information is free. No fees, no emails, no manhandling by the industry one rep at a time. No obligations. Yes. While you're at it you can get figures on a used replacement engine in under 2 minutes. These figures are a fraction of the cost of your dealer's price.
We're a family-owned business advocating for clients as much as helping them repair their cars. We acquire, service and sell used, rebuilt and remanufactured auto engines, transmissions, power trains and drive trains. Our work isn't so much about the auto engines and transmissions as helping our clients with insanely difficult auto repairs. If you haven't considered manufacturing defects within the engine, you should.
You're not the first. From this auto manufacturer's record, you probably won't be the last. We've had clients approach us with despondency, because they needed a 2nd engine installation. A second! Don't let your story end this way. End the agony by speaking with one of our automotive technicians. And if you need to call back? You can speak to the same person in a private manner and voice any concerns you have. Get your Audi running properly and keep it that way.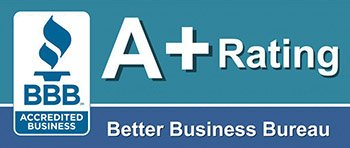 Toll Free 1-866-651-2992
Destroyed engines from timing chain failure (only to have it repeat), limping to the dealer over failed coil packs (more than once), replacing turbos and bad O2 censors are some of the horrors we hear. We got this one. We find suitable replacement Audi A6 Triptronic transmissions, too. Still guaranteed.
• FREE Shipping to US and Canada
• 30, 60 and 90 Day Warranties
• A+ BBB Rating
• Call with your VIN for FREE Quotes
Toll Free 1-866-651-2992
About the Audi A6 and Its Engines:
We specialize in acquisition, service and sales of engines for 2nd generation (1997 – 2004) Audi A6 / C5 series models and younger. This executive car sharing its platform with Volkswagen Group C5 was introduced with all new engines in 1997 to compete in the luxury car market. If you were a loyal fan of Audi, you received an upgrade. You either driveone with a manual transmission or a 5-speed triptronic automatic in either a saloon/sedan, coupe or 5 door wagon. The following is a list of DOHC engine sizes for this group including the A6 Avant (All Road Quattro), Audi S6 and RS6 models:
Petrol-fueled Engines:
1.8 Liter
1.8 Liter Turbocharged
2.0 Liter
2.4 Liter V6
2.7 Liter V6 Turbocharged
2.8 Liter V6
3.0 Liter V6
4.2 Liter V8
Diesel-fueled Engines:
1.9 Liter Turbo Direct-Injected
2.5 Liter V6 TDI
Get Free Quote
1-866-651-2992
3rd generation A6 / C6 series (2004 – 2011) models were longer than the C5, had tons of cool gadgets put in and its all new engines included the new stratified injectors (FSI) for every model. They continued to include CVT for the drivetrains on front wheel drive models and Triptronic for 4-wheel drives with Audi's Quattro on all but the multitronic. Manual transmission is found mated to the 3.2 liter V6 engines, but were not sold in North America. Imports happen. Call and check. It's free. The newer Avant was pushed outin 2005, the All Road Quattro in 2006 along with its 5.2 liter V10. Here's the 2nd generation lineup:
Petrol-fueled engines:
2.0 Liter Turbo FSI
2.4 Liter V6
2.8 Liter FSI
3.0 Liter V6
3.2 Liter FSI
5.0 Liter V10 TFSI (RS6 Model)
5.2 Liter V10 FSI (S6)
Diesel engines (all DOHC, TDI):
2.0 Liter
2.7 Liter V6
3.0 Liter V6
4th generation A6 / C7 Series (2011 – present) models looked much like the A8 and uses the same platform and drivetrain as an A7. 2012 saw an A6 hybrid electric model and the 2013 A6 Avant was right along side a 2012 RS4 Avant and the S6. The following list reflects their powerhouses. The drivetrain specifications mirror the prior generation except an 8 speed Triptronic transmission was added:
Hybrid engines:
A6 2.0 Liter Turbo Inline 4 Electric engine
Petrol engines:
2.0 Liter TFSI
2.5 Liter V6 FSI (Market for China)
2.8 Liter V6 FSI
3.0 Liter Super V6
2.0 Liter
3.0 Liter V6
Diesel Engines:
1.6 Liter Turbo
2.0 Liter Turbo
Note: Engines and transmissions are subject to availability. Call often and frequent for updates. It's free.
Call Now 1-866-651-2992