Used AUDI A5 Engines
Used Audi A5 Engines and Transmissions for sale
pThinking of buying a used Audi A5 engine as a replacement for your Audi A5? Hold on. Not any engine will do. There are limits for which you need be aware before replacing your Audi engine. We specialize in service and sales of used Audi engines of good quality, the kind that last. We have thirty years' working knowledge with used auto engines and we understand your engine failure. It's disastrous. We are aware of its fierce oil consumption habit.
That was just the beginning for you, wasn't it? Later you were mentally bludgeoned by auto dealers and technicians who refused to handle it. We get it. End the agony. Read on for more. We offer FREE quotes for any used auto motors including rebuilt Audi A5 engines and remanufactured Audi A5 engines for sale. Which engine do you need? That's the question you should be asking. Don't go through this again. Others have done it twice. Have your Audi VIN. We have valuable information for you.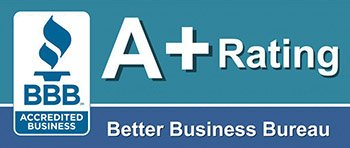 Toll Free 1-866-651-2992
You were rebuffed by the dealer. You paid who-knows-what for repairs. Meanwhile, your going to-and-fro has been tripping over a faulty engine. And at this point, you must save money. Your auto problems have been devastating – fixing them, futile. All your auto repair undertakings have been mind-boggling. Dropping in another engine is your last hope. It should solve the problem. Right? You need to call. We won't insult your intelligence.
We don't need your email. And purchase is not necessary. We will tell you the type of engine to buy – one that will work and stay that way. There are other things you need to know; hazards to buying a used engine. You don't want a shoddy used engine or an engine with missing parts.
You don't want a used engine with non-refundable problems and you definitely don't want the wrong engine showing up. By now, you have jumped through hoops, straddled beneath compliance issues while begging someone to take responsibility from their end. You've footed the bill to this point, but no. You still need a replacement engine. After everything you've been through, make sure you get a guarantee.
Get Free Quote
1-866-651-2992
 100% Money-Back Guarantee
 Quality Audi Motors
 FREE Quotes
 30 Years Experience
You devoured Audi auto resources on the internet and stood at attention with the most helpful and understanding advice. Still, no long term success. PVC leaks, busted pistons or maybe the timing chain decided to chew a hole in nearby hardware is part of the story. We've heard them. Tell us. Now, get some real solutions with your replacement engine and kiss all those problems good-bye. We're listed with the BBC and the news is great. Warranties can happen depending on the selection of used, rebuilt or remanufactured engine. That's on top of our guarantee, by the way. And depending on your VIN, we'll let you know what's best for your Audi A5. We're here to help. There's nothing to lose. We're covering you on this one.
More About Audi A5 Engines:
In 2007, Audi A5 debut and was available in Audi A5 coupe, Audi convertible, hatchback or A5 Sportback. Made by a German automobile manufacturer, this was an attempt to, once again, compete in the luxury market. They've done well and remain in production as of the time of this writing. Its revealing included a 3.2 Liter V6 Quattro with 261 ponies. More options were available at debut and others were added on through the years. Here's the engine line up for the model years 2007 to 2016:
1.8 Liter TFSI
2.0 Liter TFSI
3.2 Liter V6
3.0 Liter V6
4.2 Liter V8
2.0 Liter Turbocharged
3.0 Liter Turbocharged
Your replacement engine choice needs to match: a manual 6-speed standard, Triptronic, Stronic or Multitronic CVT (6,7 or 8 speed).In June 2016 debut for the A5, two engine choices were available (one also for the S5) in the new lineup of A5 models. There is a possibility of diesel engines being added into future A5 models. For now, customers can expect their petrol-fueled engines to mate with 7-speed automatic or an 8-speed automatic with MLB platform from Volkswagen Group. Here's the beginning line-up of engines for model years 2016 - present:
Note: Engine are subject to availability. Call often. It's free.
Call Now 1-866-651-2992