Used AUDI A4 Engines
Used Audi A4 Engines and Transmissions for sale
Looking for a used Audi A4 engine? May the Audi auto gods be with you, friend. Did your engine experience furious oil consumption and misfires or other signs prior to needing replacement? Yes? Call with your VIN for your Audi. Only certain used engines will work. That information is FREE as well as quotes. Welcome to our used auto engine warehouse. Our family specializes in Audi auto engines for models with platforms B7 through B9. This is for Audi A4 engines for model years 2000 and younger. Browse prices for Rebuilt or Used Audi A4 Engines in stock. If you decide on our used, Rebuilt or Remanufactured Audi A4 Engines, shipping is FREE to US and Canada. Let it be fast, because you need your transportation. Likely, it all began when your car made ticking noises:
Power was good, no engine light and it shifted fine. It was only a quirk. Then, there was weird behavior on turning the engine one morning. But afterward it purred . It was a tick on cold start-up. It doesn't like morning cold, you thought. Each car has a personality! Let's keep an eye on it. On the motorway it lost power. A foot to the petal didn't matter. A day off work and a drive to the dealer with you clenching the steering wheel was in order.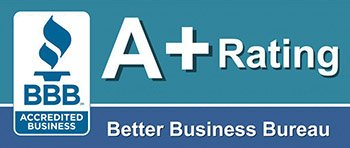 Toll Free 1-866-651-2992
The problem didn't duplicate for the technician. Figures! You continue driving, but you were on edge. The idle is amiss. Nervous, you check and recheck its vitals daily. The oil consumption was ¼ quart of oil in the beginning and, then, ½ quart oil later. You take notes. Soon enough, a full quart at 1200 miles. Then, every 800 miles. With receipts and mileage notes, you head back to the dealer who performs an oil-consumption test. Nothing out of the ordinary. No way! The dealer insists it's normal. What happened next brought you here. Maybe they replaced the front crank seal to no avail or some other attempts to heal the engine. They could have done any number of different things, but we're certain it didn't work.
We've heard this story. We understand. Unfortunately, many cars are no longer under warranty! Death of your Audi engine is disaster. Call and tell us about it. The problems can range from PVC seepage to defective pistons, but it depends on which engine you have and what happened. As for engine replacement, it's imperative to fit you with the proper engine.
You've already spent too much money. Don't click just any link to any used auto engine seller online. You need more than another engine. Trust us on this one. Our family has provided replacement engines for a variety of makes and models with original manufacturer defects for thirty years. You need someone - almost an advocate - within the after-market auto engine industry to garner assurance and a guarantee. You don't want to go through this all over again. Our family offers a guarantee on any used engine purchase. But you need to know if a used engine will be sufficient. A rebuilt or remanufactured Audi A4 engine might be more appropriate. You can speak with our automotive technician, personally. Get FREE multiple quotes and forget about us needing your email address. Your situation is personal and needs care. You need a real solution, not only a different Audi motor.
Get Free Quote
1-866-651-2992
Call with Your Audi VIN
FREE Quotes
FREE Shipping
100% Money-Back Guarantee
Low Prices
End the agony. Get a guarantee. Our family-owned business has some of the best used auto engine prices on the market. Warranties are available. We also acquire, sell and distribute used Audi A4 transmissions as solutions for headachy drive trains. Call with you your Audi VIN. Let us know which part.
About the Audi A4 Engines:
Your 2000 – 2006 compact executive car was designed and manufactured by Audi, a subsidiary of Volkswagen Group. These models incorporate the Volkswagen B7 platform. Audi owners of this generation have had a choice of petrol-fueled or diesel-fueled engines depending on selection. The base model was unchanged from the prior generation, but more horsepower was added to the higher end model Audi A4 2nd generation. Both manual and automatic options existed and were either 5-speed or 6-speed dependent. This is the generation the A4 Avant was introduced. Here's a list of the engines:
Fuel-Injected Petrol-fueled Engines:
1.6 Liter
2.0 Liter
2.0 Liter
1.8 Liter Turbo
2.4 Liter V6
3.0 Liter V6
4.2 Liter V8
Turbocharged Direct-Injected Diesel-fueled:
1.9 Liter
2.5 Liter V6
The back seat passengers in your 2007 – 2015 model Audi A4 via the B8 series has more leg room. And more trunk space for the family members you pick up at the airport. The biggest change was to the drivetrain's transmission systems including Tiptronic, Multitronic and Stronic and basic automatic. The tranny speeds are 6, 7 (Stronic) and 8-speed. If you're looking to replace your transmission, you might prefer a rebuilt Audi A4 transmission as opposed to a used install. It depends on the wear, the type of transmission and original manufacture specifications (or defects). Call with your VIN. The Audi A4 TDI engine was released in 2008. Here's a line-up of the base engines for these model years:
Petrol engines:
1.8 Liter TFSI
2.0 Liter TFSI
3.0 Liter V6 TFSI
3.2 Liter V6 FSI
Diesel engines:
2.0 Liter TDI
2.7 Liter V6 TDI
3.0 Liter V6 TDI
Next, we reveal engines and tranny speeds for 2017 – present Audi A4 model years with the Volkswagen B9 platform. There are three petrol-fueled engines and four diesel-fueled engines mated to 6 speed manuals and 7 speed automatics for these years:
Petrol engines:
1.4 Liter TFSI
2.0 Liter TFSI
Finally, diesel engines may not be distributed with sales of the A4 Audi 2017 Models in the US. It is anticipated that some models include a 4 cylinder turbocharged 2.0 Liter TFSI engine with 245 horsepower.
Note: Engines and transmissions are subject to availability. Call often and frequent for the latest updates.
Call Now 1-866-651-2992