Used AUDI A3 Engines
Used Audi A3 Engines and Transmissions for sale
There's nothing more disconcerting than hearing hissing sounds mimicking a live snake pit beneath the hood of your Audi A3. It is worse when a new recycling plant could be started up from all the left over quart oil containers. Your ride needs to be repaired. Used Audi A3 engines as replacement may come to mind. But the solution to an Audi motor with a savage oil consumption may be a specific used engine depending on your motor's history. Tell your story. No obligation, just useful automotive expertise. The last thing you need is to replace that engine a 2nd time, like many who contacted us for their second engine installation. End the frustration. Call with your VIN, the shop address and what part. FREE Quotes and Information.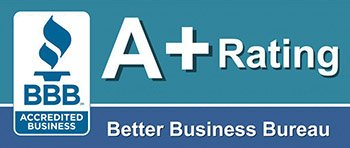 Toll Free 1-866-651-2992
Welcome to Sharper Edge Engines, distinguished service and sales of used, rebuilt and remanufactured auto engines and drive train components. We guarantee all major auto components, provide warranties on select units and offer FREE multiple quotes. Most engine failures come after decades of driving or catastrophic events. None last forever. Over time the miles per gallon can become outlandish. Its turbocharged motor no longer sprints 60mph in 9sec. Instead, it gurgles to 50 in about .. wait a minute .. and it's not the spark plugs. Those were changed. Gas consumption isn't burning a hole as much as the oil consumption, but it is picking the threads apart - one by one - in the other pocket . Engine life is coming to an end while your transportation needs are tripping over loss of power and empty oil quart containers.
• FREE Quotes
• 100% Money-back Guarantee
• A+ BBB Rating
• 30 Years Experience
• 30, 60 and 90 Day Warranties
• Free Shipping
We understand. We provision used auto engines and transmissions for individual drivers, DIYer's and individual auto enthusiasts. Everyone wants that 60mph in 9 seconds back from their Audi motor. It is entirely possible.
1-866-651-2992
About the Audi A3 and Its Engines:
This first generation (1996-2003) of small compact family car, Audi A3, was the first A4 platform initiated by Volkswagen Group. The first in production were 3 and 4-door hatchbacks. It's not an accident that the original A3 looks like a Golf, one of its predecessors. All drivetrains came with electronic stability after 2000. Through the first generation two petrol-fueled engines were introduced along with a turbocharged version, one diesel engine and attached to either 5 or 6 speed automatic transmissions or 4 and 5 speed automatic.
Fuel-Injected Petrol-fueled Engines:
1.6 Liter
1.9 Liter
1.9 Liter Turbocharged
Diesel-fueled Engine:
1.9 Liter Turbo Direct-Injected
Second Generation (2003 – 2013) A3 models included all-wheel drive with differential. Fuel injection for the new petrol-fueled engines were stratified and powered a standard 6-speed transmission. 2003 saw a diesel engine upgrade to 2.0 turbo and the Sportback model became available the following year. The cabriolet (convertible) version would appear two years after and included a Clubsport Quattro. They changed the transmission on the RS3 Sportback to S-tronic in 2011. The S-tronics are either 7 or 8 speeds. Other transmission options were 5 and 6 speed manual, and 6 speed automatic. The below list also includes engines for the S3 models that showcased in 2006.
Petrol-fueled:
1.2 Liter Turbo
1.4 Liter Turbo
1.6 Liter
1.8 Liter
2.0 Liter
2.5 Liter Straight-five (petrol)
3.2 Liter
Diesel engines:
1.6 Liter TDI
1.8 Liter V6 TDI
2.0 Liter V6 TDI
Third generation A3 (2012 – present) engines were lighter by design, had newer pistons and stronger engine accessories, like bolts and connecting rods. These packed 3890 Nm @ 1,800-5,500rpm with a max @6,800rpm. Not bad for a 4 cylinder with great fuel efficiency. Its drivetrain included an S-tronic. 2013 saw Sportback models with g-tron (natural gas or methane). RS3 Sportbacks began sales in 2015 accompanied by a 5-cylinder engine for about a year. Transmission options were 6 speed manual, 6 or 7 speed S-tronic.
Petrol engines:
1.2 Liter Turbo
1.4 Liter Turbo
1.4 Liter Turbo with variable displacement
2.0 Liter TFSI
2.5 Liter TFSI Straight-five
Diesel Engines:
1.6 Liter Turbo
2.0 Liter Turbo
Note: Engines and transmissions are subject to availability. Call often and frequent for the latest updates. It's free.
Call Now 1-866-651-2992