Remanufactured BMW 740e Engines
Are you searching for a Remanufactured BMW 740e Engine? Edge Performance Engines specializes in Remanufactured BMW 740e Engines, crafted to outperform original equipment manufacturer's (OEM) standards. Our premium quality engines are reconstructed using advanced computer numerical control (CNC) technology. If you're seeking an optimal performance engine for your vehicle, a remanufactured engine from Edge Performance Engines is the ideal solution. In many instances, our Remanufactured BMW 740e Engines offer better reliability compared to used BMW 740e Engines. These engines incorporate upgraded BMW 740e parts approved by the manufacturer, replacing original parts identified as deficient. Beyond using improved parts, our Remanufactured Engines are thoroughly dismantled, rebuilt, and scrutinized with fresh internal components.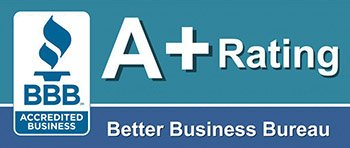 Toll Free 1-866-651-2992
Even the best-maintained cars can encounter engine problems. If your engine fails, it may not necessarily be a problem with the engine itself. When alternatives fall short, opting for a remanufactured engine is a wise decision. Edge Performance Engines is a family-owned and managed venture. Once, we had a larger operation with many operators who lacked necessary expertise. After a four-year hiatus, Edge Performance Engines made a strong comeback, vowing to provide exceptional customer service and deliver the best Remanufactured Engines and transmissions. Now, the company operates under the careful guidance of a dedicated family and two knowledgeable family friends with a profound understanding of engines, transmissions, and vehicles. We invite you to look at our BBB rating, compare, and understand why we take immense pride in our accomplishments.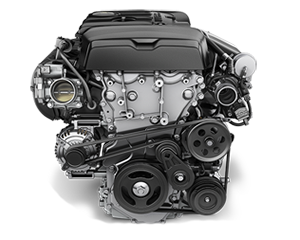 At Sharper Edge Engines, we stand proudly behind the superior quality and performance of our Remanufactured BMW 740e Engines. Understanding the importance of peace of mind for our customers, we back our engines with a dependable warranty. This warranty not only affirms the trust we place in our products but also guarantees that we are committed to our customers in the long haul. As a family- owned and operated business, we prioritize the core values of trust, integrity, and impeccable customer service. Unlike large-scale operations, our family structure allows us to ensure a personalized and meticulous approach to every engine we rebuild. Each remanufactured engine that leaves our facility carries with it our family's reputation for excellence and dedication to quality workmanship. Our team, made up of our family and two deeply devoted family friends, possesses comprehensive knowledge about engines, transmissions, and automobiles. This expertise translates into the high-grade remanufactured engines we produce and the reliable services we provide.
Unmatched Warranty and Reliable, Family-Operated Business Running a successful family-operated business, we have created a strong bond not just among ourselves but with our clientele too. Our clients appreciate the level of care we provide, and they know they can rely on us to deliver consistent quality and service. When you choose Edge Performance Engines, you're not just purchasing a remanufactured engine; you're becoming a part of our extended family. We urge you to explore our standing with the Better Business Bureau (BBB) and compare us with others in the industry. We are proud of our history and the reputation we've built over the years. At Edge Performance Engines, we're not just remanufacturing engines, we're building lasting relationships with our customers based on reliability, trust, and unmatched quality.
Call Now 1-866-651-2992