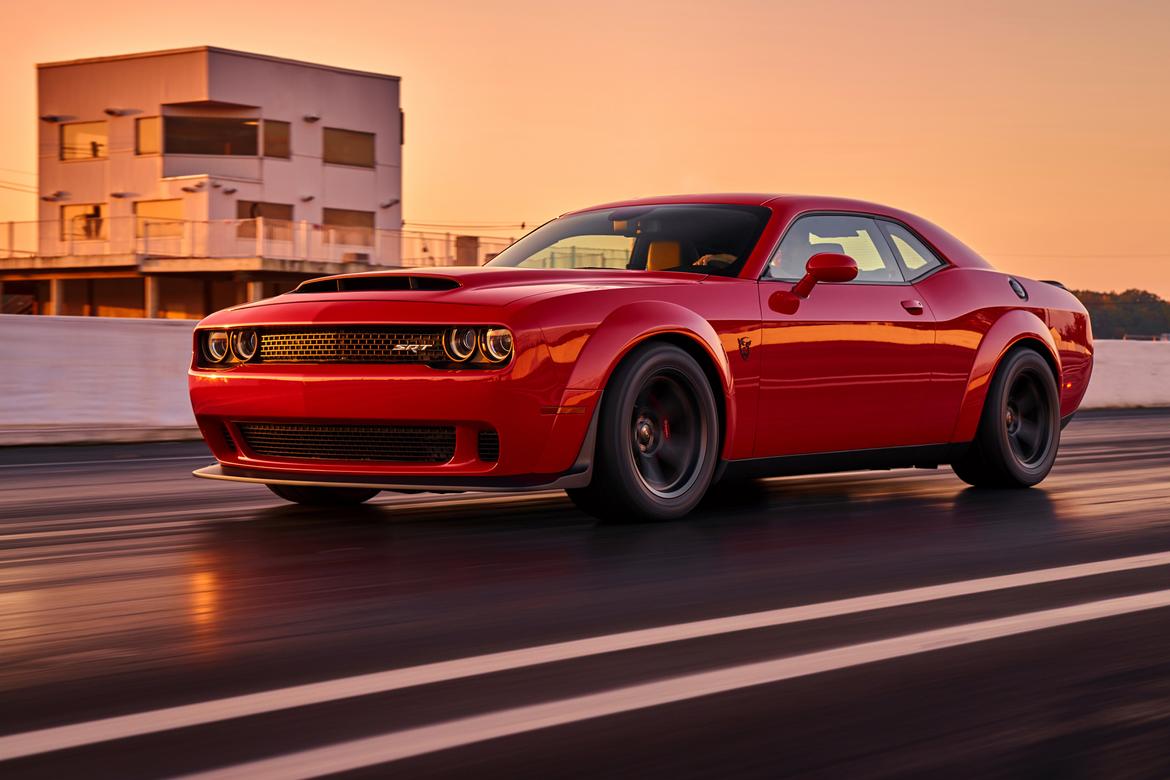 do you have tens of thousands, or hundreds of thousands, of dollars burning a hole in your pocket? what about millions? you do? well, first of all, do you need a close friend, or perhaps an heir? failing that, let me help you spend that money on one of the wisest investments you can make: a car! (go with me here.)


get new models find models near you
not just any car, though: a highly collectible car. most cars don't retain value once purchased. that's why there's an entire used-car marketplace where shoppers look to purchase relatively new vehicles for fractions of their original sale prices. despite the seeming impossibility, some cars do end up increasing in value — sometimes astronomically — after leaving the factory. some cars even outperform stocks and bonds.

i'll break this up into two sections. first: cars that are already rare, collectible and well-known. these are already collector models and, while they're meant to be driven, it's understandable if someone wanted to turn them into museum pieces because they're also works of automotive art. second: new (and new-ish) cars currently on sale that have a chance (note: i am not a finance expert and this isn't legitimate investment advice) to become collectibles later in life.

what do both kinds have in common? they're all listed on our .
1. 1989 ferrari f40 — $2,199,900 list price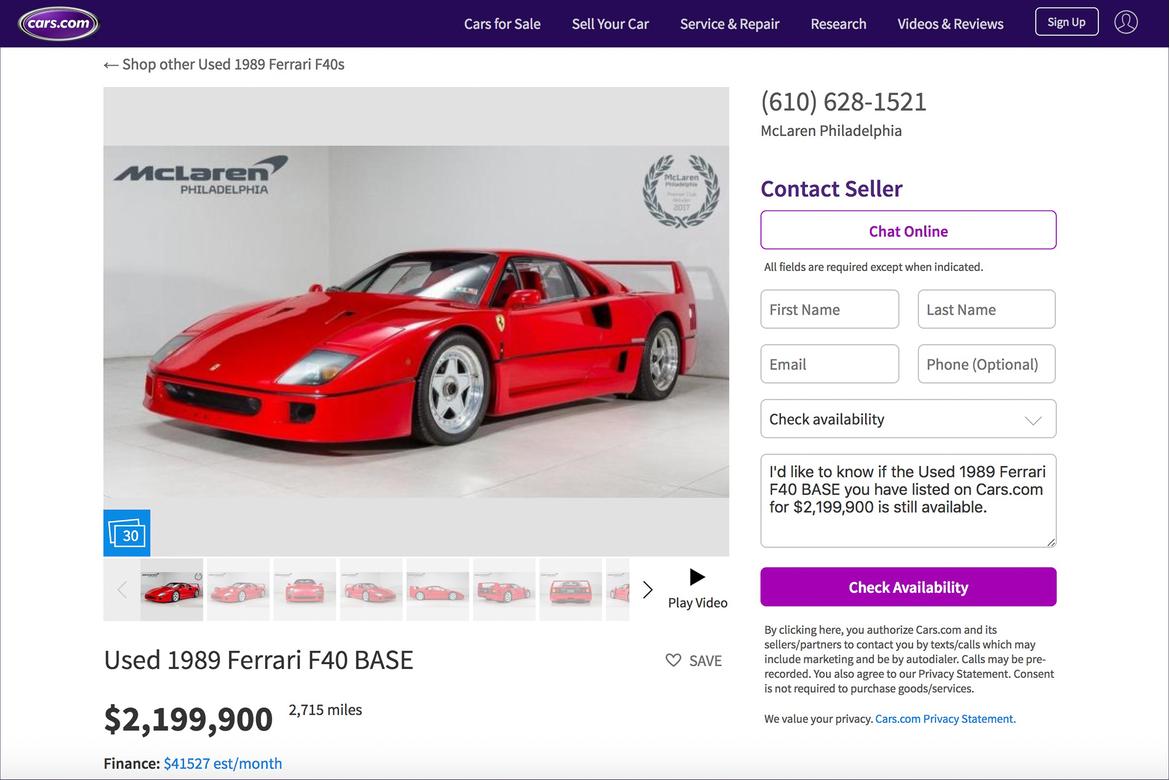 the f40 is my favorite of ferrari's anniversary cars — and it's the first. built to commemorate the 40th anniversary of the automaker, it was the last car personally approved by the late enzo ferrari and the first production car to eclipse the 200-mph mark. now, there are rumors that ferrari will enter the suv market.

according to the seller's notes, this particular f40 is not one of the 213 u.s.-spec models built, but one of 1,098 european-spec versions. that means it's lighter and forgoes the ugly bumper protection required by u.s. crash standards.
2. 1994 porsche 911 turbo 3.6s — $1,099,900 list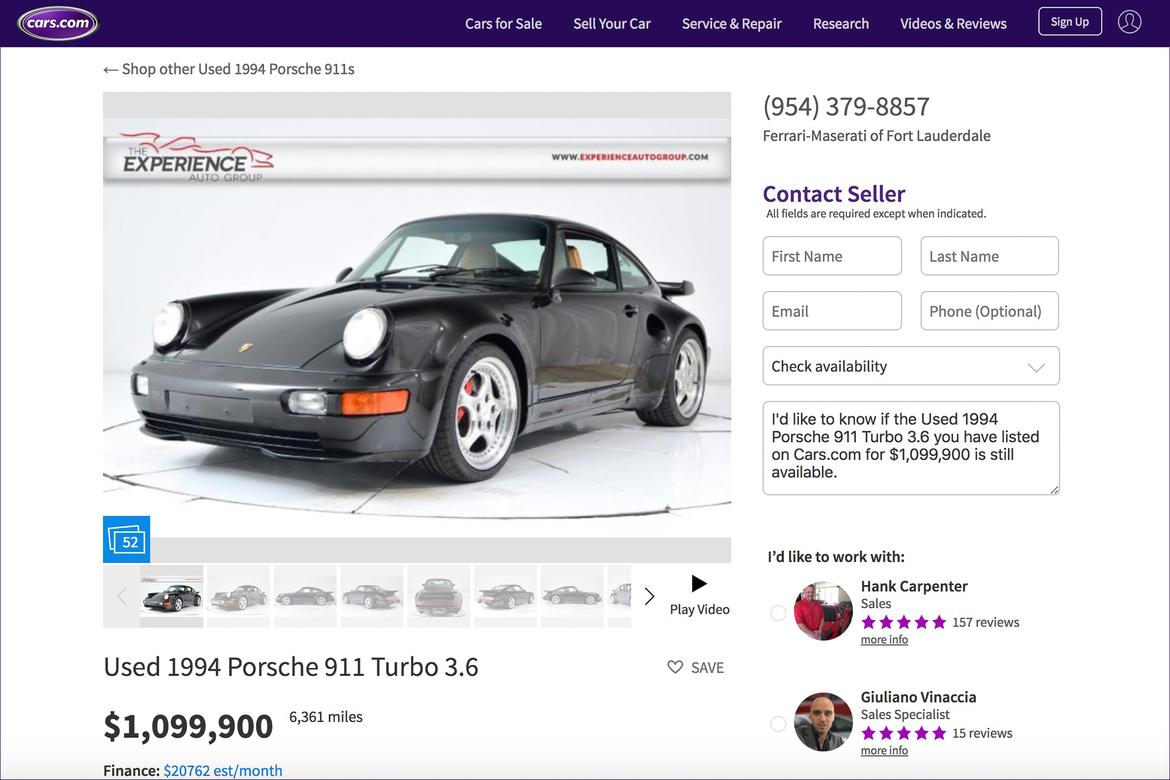 the last of the 964-line of 911 models — confusing, i know — this car is one of 90 of the limited run of turbo 3.6s models. even rarer, the seller's notes claim it's one of just 17 built without the flat-nose option that honored previous turbo 911s. the seller also says they have the documentation to back it up. with only 6,361 miles on the odometer, it's barely been broken in, too.
3. aston martin vulcan — $3,400,000 list
the listing says this is a 2016 model because listings require model years, but it would be more accurate to say that this vulcan is one of just 24 ever built by aston martin. for a nice touch, it's chassis number 007, which may make a bond fan or two take notice.

the vulcan is a track-only special: while the owner may keep the car in their possession, driving it on a track requires manufacturer approval and comes with factory support. if you want to rule your local track-day event, the vulcan would be tough to beat. assuming you have the skill to keep from introducing it to the wall on the first corner, you'll be sure to live long and prosper.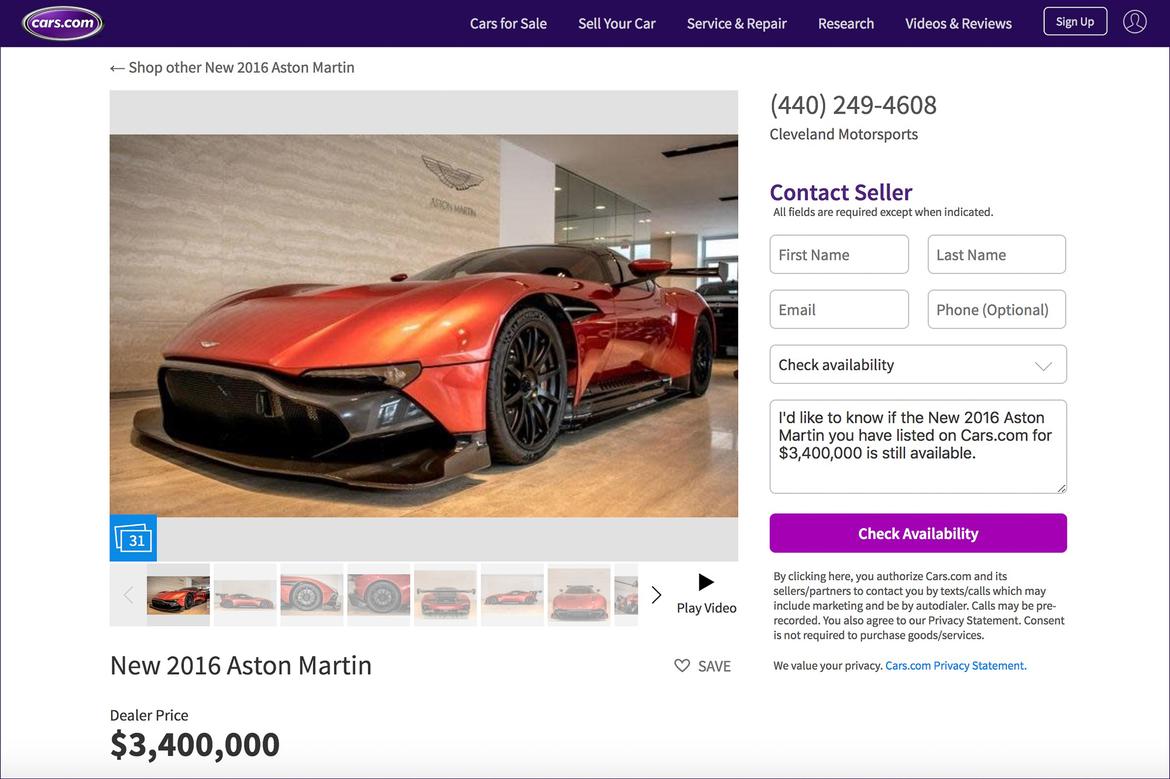 for the rest of us who can't just spend millions on a car we might drive, what's out there? what new or recent cars could end up as collectibles? the dodge challenger srt demon and honda civic type r are two of the most likely candidates for collectibility. there's even a gentleman in texas actively flipping demons for a profit.

here are three other examples, and the total listings on at the time of publication:
1. 2015-18 alfa romeo 4c and 4c spider — 226 listings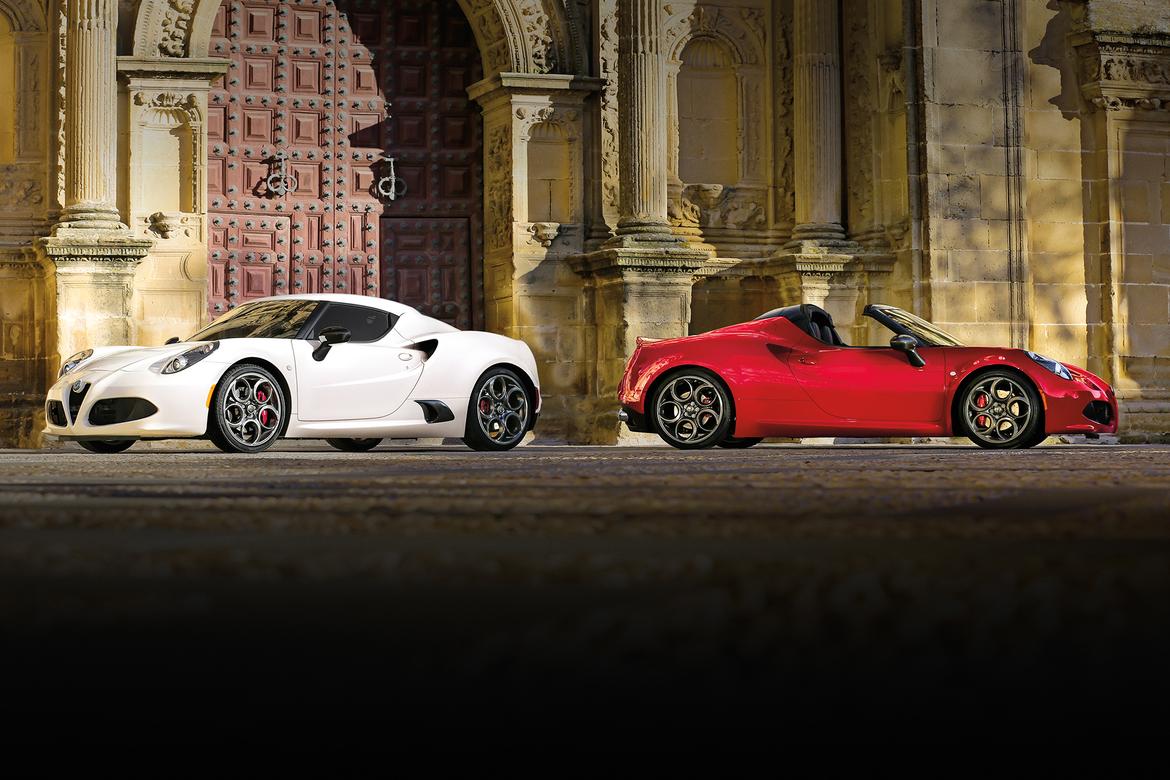 the 4c doesn't sell well because it's just so impractical as a daily driver. it lacks cargo room. it's noisy. the stereo looks like something a high schooler with taste would put in a chevrolet lumina. it doesn't have power steering. it has trouble negotiating speed bumps. but it's also the only car i've ever driven that's left me consistently grinning. it's a perfect second car for fun, which will keep the odometer reading down.

the convertible top on the 4c spider is manual just like almost everything else in the car, so my personal preference is for the coupe. rumor has it that a redesign is coming, which could mean that this will be the version purists want.
2. 2015-17 volkswagen golf gti two-door models — 122 listings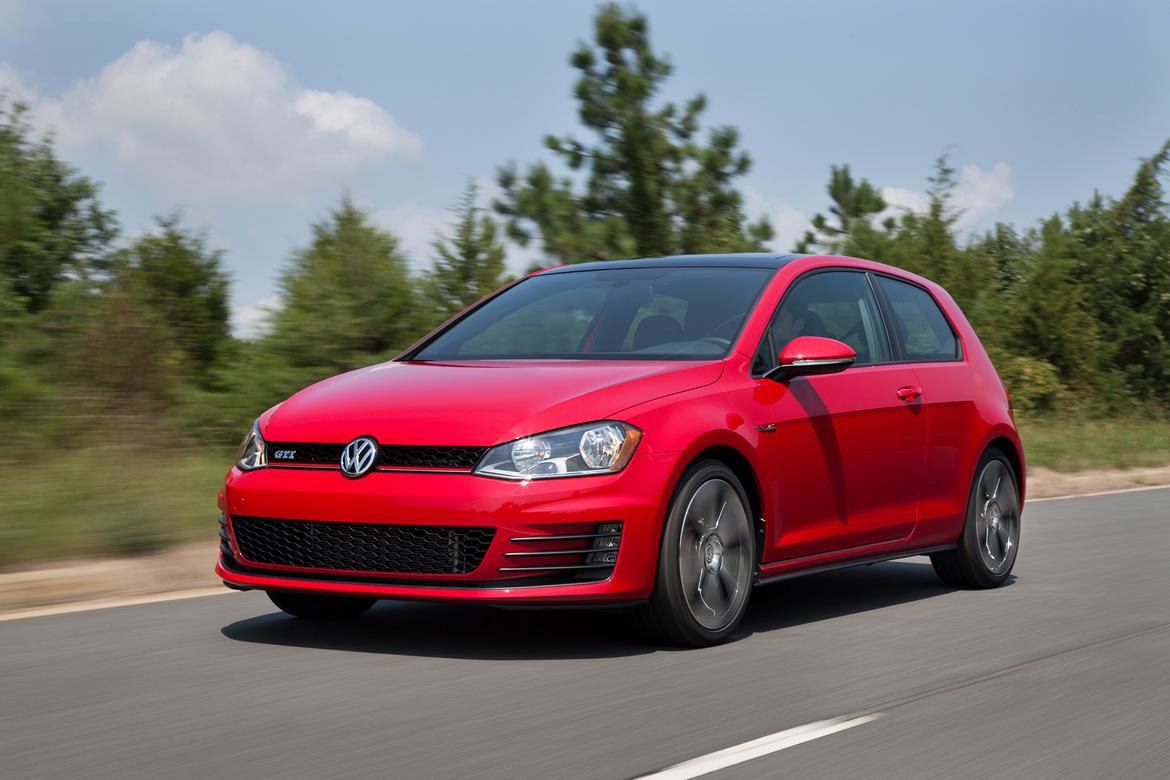 volkswagen ceased production of the two-door gti in late 2016, and these are likely the last of the two-door gtis — in the u.s., anyway. the models listed for sale are split roughly 50/50 between automatic and manual transmissions, so there's something for purists and "regular" fans alike.
3. 2016-18 ford focus rs — 681 listings
the focus rs is the "volume seller" of the group, a 350-horsepower, all-wheel-drive, manual-transmission-only hot hatch with a drift mode — you know, a car for everyone. next year, this focus rs will be no more; production ceased after the 2018 model year. additionally, ford has signaled the end of production for nearly all of its cars to focus on suvs and the like, so another rs might never come.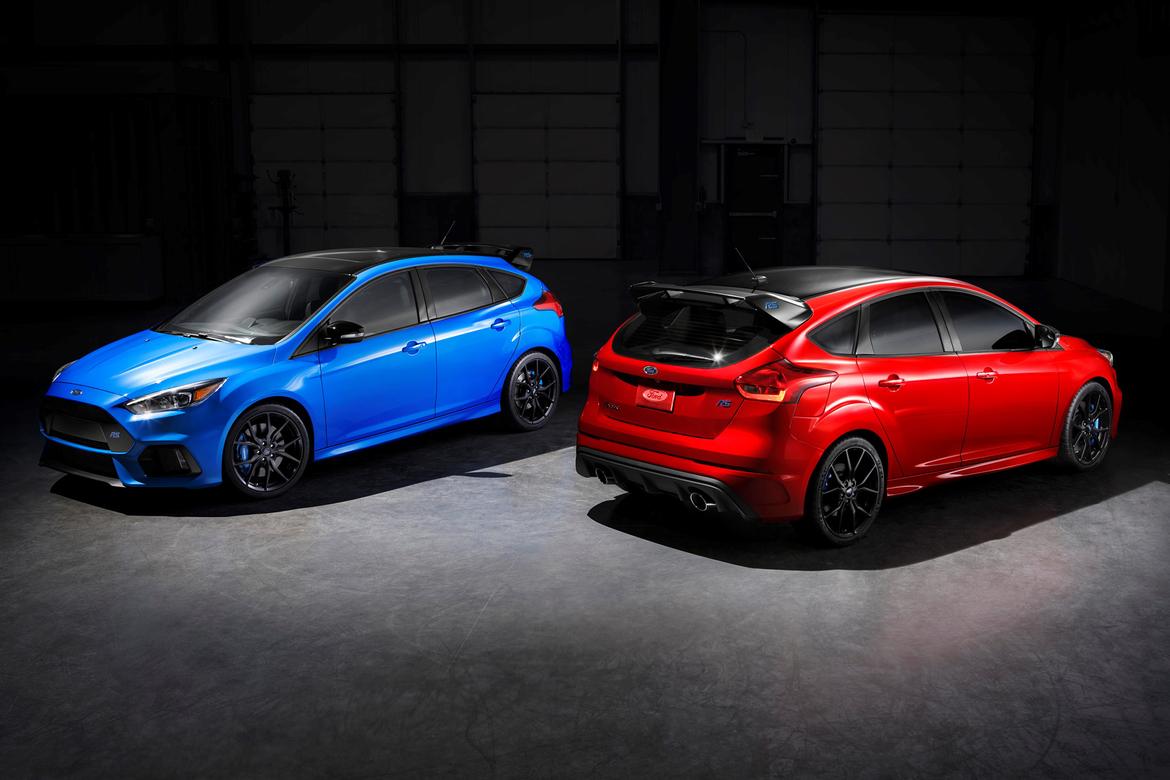 2018 models feature an updated limited-slip differential and were limited to 1,000 units for the u.s. and 500 for canada. depending on production date, they might also not be in need of a fix for a head gasket issue that plagued tens of thousands of models built between aug. 3, 2015, and july 6, 2017. ford's official documentation on the fix lists only 2016 and 2017 model-year vehicles as being in need of repair. that all points to the 2018 model being the one to get.

will you follow my (again, entirely non-expert) advice and end up with a piece of appreciating automotive art, or maybe the next e30 m3? if you do, let me know. i'm serious about becoming your friend ... or heir ... whichever you think.

's editorial department is your source for automotive news and reviews. in line with 's long-standing ethics policy, editors and reviewers don't accept gifts or free trips from automakers. the editorial department is independent of 's advertising, sales and sponsored content departments.