The Absolute Best Used Engines, Used Transmissions And Used Auto Parts Available!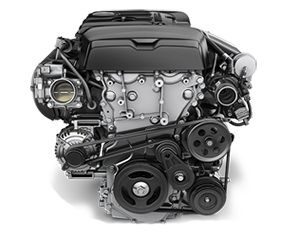 Are you getting to know your automotive technician on a personal basis? It might be time to retire that used engine or used transmission for a remanufactured engine block or a rebuilt transmission with fewer miles. Sometimes it is more helpful to rid yourself of a block containing manufacturer's defects. Buying teddy bears for your automobile technician's children is polite; but it is not a permanent solution for your sputtering motor or a transmission slipping in and out of gears. Whether it is a used Chevy 305 small block engine needing a monster upgrade build, a Mazda rotary did not receive proper maintenance or a heavy ¼ ton is no longer a sufficient work horse, a used short engine block or used long engine block is affordable and we make it happen with the torque for your interest. If someone learned to drive a stick shift at your expense stripping the transmission gears in the process, there is a remedy within your budget. You are sharp for considering the option of purchasing used engine blocks or a used transfer case. It is a step in the right direction at a fraction of the cost of obtaining another set of wheels from an unknown source.
By now, your ride is outside of manufacturer's warranty. You are on your own. Trust yourself greater than the blasting auto dealer's voices and endless auto-lease flyers you toss in the trash daily. Realizing the importance of a used or rebuilt motor, you ponder where to start. Half-toothed Henry's salvage yard on I-40 is suitable for an occasional used alternator but everyone knows he is a shyster. Many of the larger more reputable automotive businesses pull the fast one, too - constantly. Full disclosure of vehicular history is imperative when buying remanufactured transmissions, rebuilt transmissions, used engine blocks and even remanufactured transfer cases. The internet is vastly more efficient in locating and retrieving used parts. Let us face it. It is good to know people have greater options than Henry's salvage yard on I-40.
However, is that internet company really going to provide authentic vehicular backgrounds? Do the call center personnel reading from a screen even know it has been switched? You can purchase parts where VIN numbers or original mileage was missing, altered at the time of acquisition because the vehicle's history is too obscure for a safe investment or meet customer's standards. Those telephone operators are not aware of fudged numbers. While the distributing company has their fingers in your bank account, additional cash is forked out for subsequent repairs or worse – another engine or transmission.
That hassle ends here. Welcome to Sharper Edge Engines LLC, where setting the industry's benchmark is the norm and we always secure our products with a money-back guarantee while helping our fabulous clients before during and after the sale. Locally owned and operated our family business is a premiere supplier of trustworthy used transmissions and rebuilt engine blocks for a quarter century without bloated or expensive overheads. Whether you are beneath an umbrella aside the highway in the state of Washington, stalled on the dusty plains of Texas, stuck near the ski slopes in Canada or modifying a Hummer in Afghanistan we make it happen in a timely and responsible manner.
Toll Free 866-651-2992
It is affordable. If you think buying a used engine block unobtainable because of your budget, think again. When our family brought our ideas together in founding our business, we kept certain things in mind – namely individuals like Henry – and streamlined a business model to cost-efficiency extending our wares and prices to the individuals and automobile technicians alike. We took into consideration the vast majority of operations unconscionably ripping money out of the customer's hands while remaining deceptive under the guise of "doing business". We are unable to reveal all because our competitors are watching, but here are a few reasons our motors are affordable:
1. Henry does not work for us. 2. We forge reliable relations with acquisition managers so they, in turn, treat us well by 3. Holding the best parts just for you at affordable rates and 4. The business is by our family, reducing cost and maintaining a code of honor. 5. We always guarantee satisfaction. 6. We avoid over-bloated inventories and massive infrastructures incurring too many costs. 7. Our inventory of 15,000 units is ideally selected, organized and perfectly suited.
Prioritize. Concisely, our family prioritized. By doing so, we are able to slow down, relax and utilize the time necessary to follow through with order-taking, unit inspection and end-user agendas such as meeting the special challenges presented by our clients. Check out the reviews on Better Business Bureau. The result is a fabulous well-structured inventory, low budget and a business model designed to sustain itself in a teetering economy. Set your priorities along with us and build yourself some esteem for the difficult era ahead. Put Sharper Edge Engine to work on your behalf to find a compatible used engine or transmission today.
The last thing you need is to be dragged through the entire industry person by person while your wallet is sucked dry and you have no ride. That type of behavior would make Henry proud. You know your ride more than any one. Let us know which component you need, grab your vehicle identification number and give us a call. If you checked the reviews at the Better Business Bureau, by now, you realize we specialize in even the most obscure parts. Expect to make trustworthy friends and realize if we do not have it within arm's reach, it probably does not exist.
Toll Free 866-651-2992