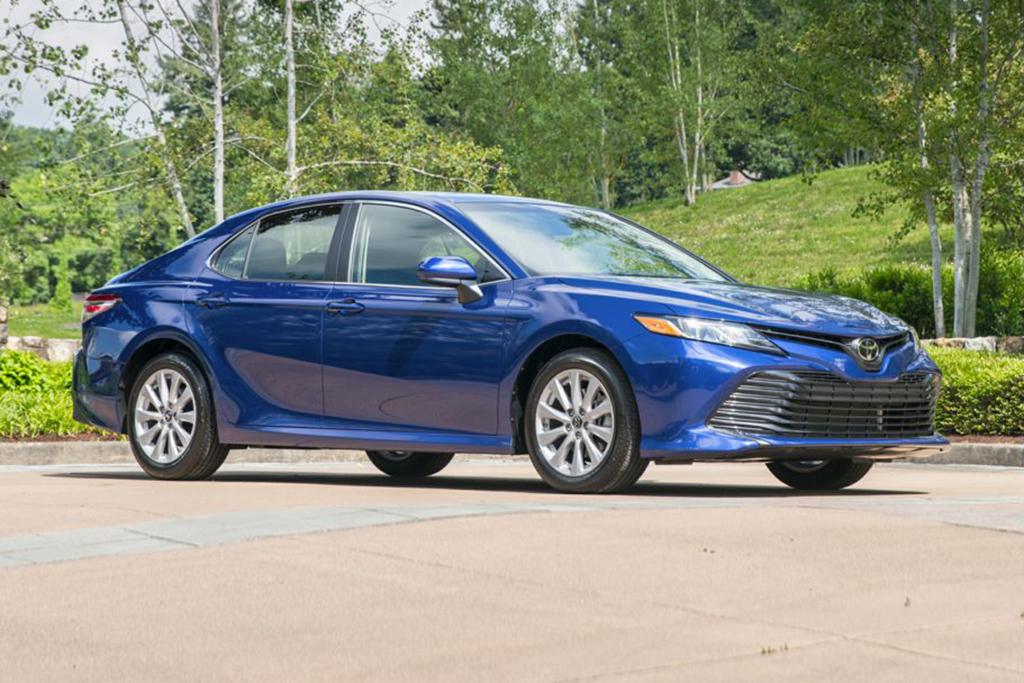 in the sedan class, where sales have been slowing for months, some automakers are doubling down on redesigns of stalwart models. one such case is toyota, which revamped its camry for 2018 in an effort to remain one of the top-selling passenger car models on the market. how much does filling one up for 2019 cost? what will you be spending at the pump once you own one?
the answer is exactly the same as it was a week ago. the national averages for regular and diesel fuel remained unchanged from the previous week according to aaa's daily fuel gauge report, though some states saw pump prices rise by a nickel or more. regular averaged $2.28 a gallon and diesel sat at $2.92; premium dropped a penny to $2.85. regular gas is now 27 cents cheaper than it was a year ago (premium is cheaper by 24 cents and diesel by 6 cents), which might save around a dollar with each fill-up.
for example, most versions of the 2019 toyota camry come with a 16-gallon gas tank. (the base l model has a 14.5-gallon tank, and the camry hybrid a 13-gallon tank.) engine choices are a 2.5-liter four-cylinder or 3.5-liter v-6.
here is what it would cost to fill the camry's 16-gallon tank based on aaa's prices posted early thursday:
at the national average of $2.28 for regular, filling the tank from empty would cost $36.48.
in both california and hawaii, where regular was $3.27 a gallon to share joint custody of the country's most expensive average, the bill would increase to more than $52.
regular averaged $1.98 a gallon in four states this week. for residents of alabama, arkansas, mississippi and texas, the cost there would drop to less than $32.
regular jumped by 5 cents in iowa, minnesota and oklahoma; 6 cents in wisconsin; and 7 cents in missouri. other states experienced smaller increases, but they were offset by declines of 4 cents in indiana, 5 cents in utah and 9 cents in ohio. a week ago, regular averaged less than $2 in seven states. california and hawaii were the only states where regular averaged more than $3 a gallon.
more from
accord vs. altima vs. camry: which is the best mid-size sedan?
how do car seats fit in a 2019 toyota camry?
research the 2019 toyota camry
more toyota camry news
the national average for regular is the same as it was two years ago, but around this time in 2016, it was $1.70. in mid-february 2016, regular averaged less than $1.50 in seven states, and it was more than $2 in only six states.
's editorial department is your source for automotive news and reviews. in line with 's long-standing ethics policy, editors and reviewers don't accept gifts or free trips from automakers. the editorial department is independent of 's advertising, sales and sponsored content departments.