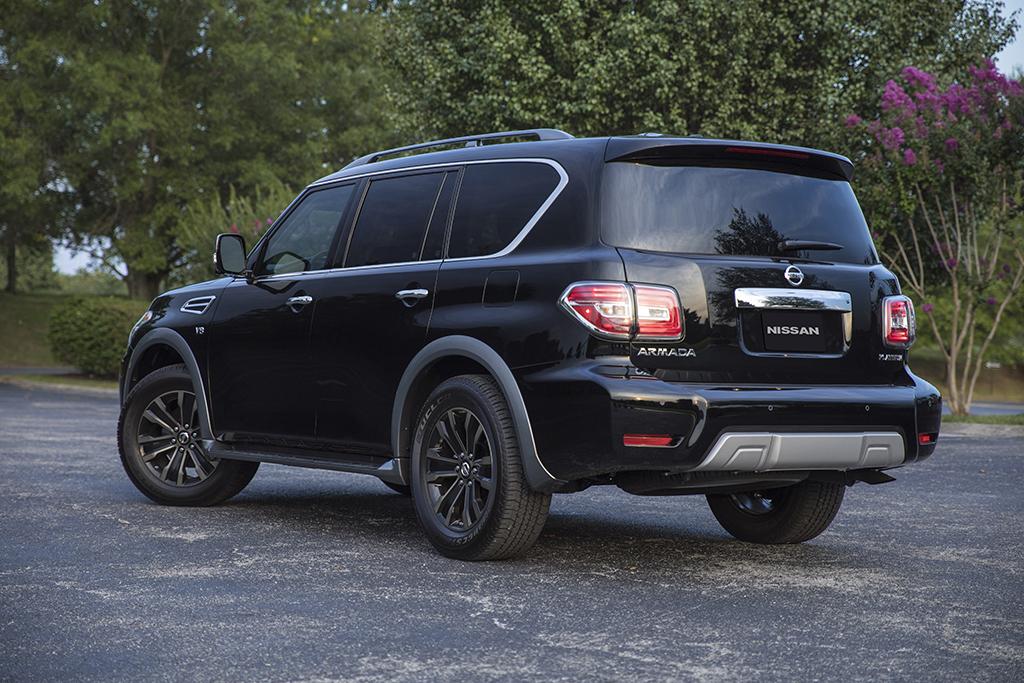 If hindsight is 20/20, it stands to reason that, as we look back, we get wiser — or, one might say, more intelligent. With the rise of intelligent ... well, everything, from coffeemakers to thermostats, it comes as no surprise that intelligent rearview mirrors should appear. Of course, such features have been offered on luxury brands before, but Nissan is offering up some of that technology-assisted intelligence to the common man on the 2018 Nissan Armada Platinum trim.
Related: 2018 Nissan Armada Priced From $46,795
Get 2018 Nissan Armada Details Find a 2018 Nissan Armada Near You
Well, OK, the Armada is priced upwards of $60,000, so maybe that doesn't exactly make it common, but the non-luxury SUV does offer an Intelligent Rear View Mirror as standard equipment. This new feature uses rear-mounted cameras to allow the driver to see around interior obstructions like cargo and tall passengers. It also features an LCD monitor that improves visibility in low-light conditions.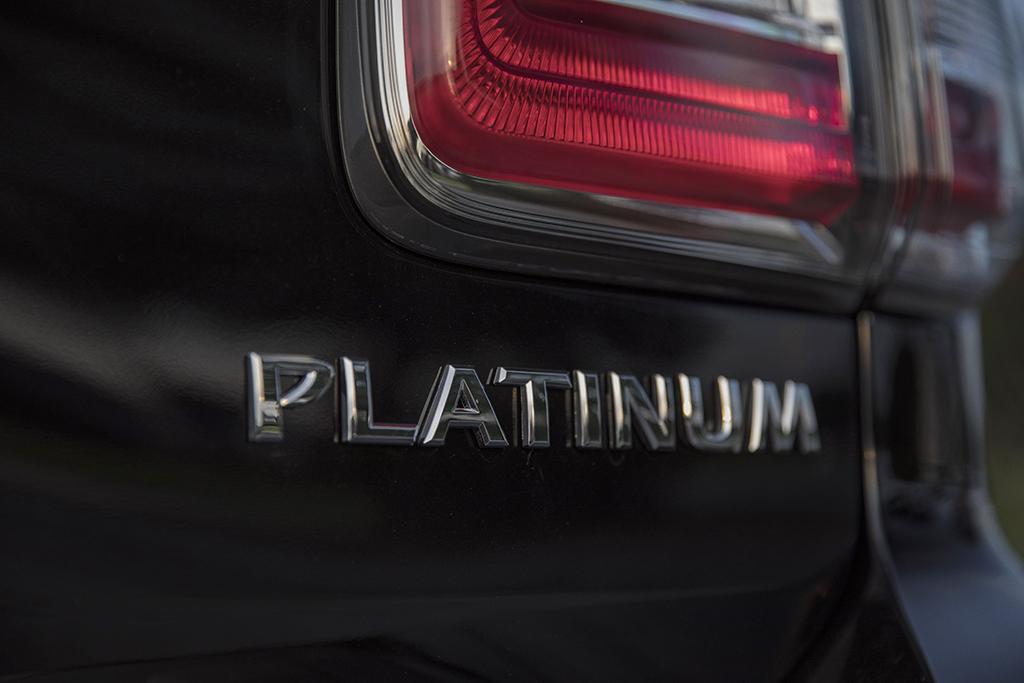 As we reported last summer, the Armada is such a large vehicle that any help one can get to overcome its blind spots is welcome. With poor night vision and unyielding carloads of people and things, I decided to put the 2018 Armada's Intelligent Rear View Mirror to the test in the real world.
Obstacles Cleared
I found the mirror most helpful during daylight hours when my children and other passengers were in the car. It offers a more elevated and broad view than one is accustomed to, and it makes for better visibility with a crowded car. You can see right over the tops of heads, science-fair poster boards and ski equipment without hindrance.
The mirror was also of use while driving on the highway at the peak of rush hour. It provided a wider view of the road behind me, thereby giving me an idea of who was coming up behind and alongside me — and as such, adding to the bank of information I needed to switch lanes and keep driving safely.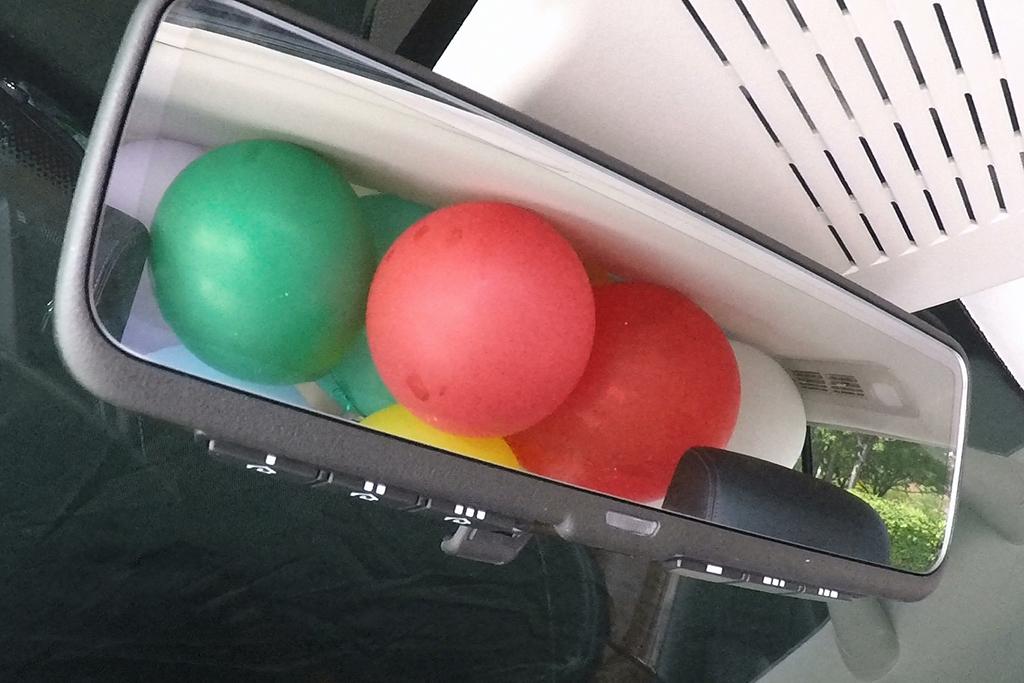 Light Must Be Right
The Colorado sun is bold and bright with no off switch, so unfortunately, it did sometimes produce some insurmountable glare on the Intelligent Rear View Mirror screen — but there's not much one can do about that.
Unfortunately, the mirror was less useful at night. In poorly lit areas, even brightening the LCD screen (you can go up two levels of brightness) presented a picture that was quite dark. On highways and byways with better lighting, the picture came through a bit better. I realize nighttime photography is tricky, so I would imagine that the potential for improving on this is limited, but it still must be noted.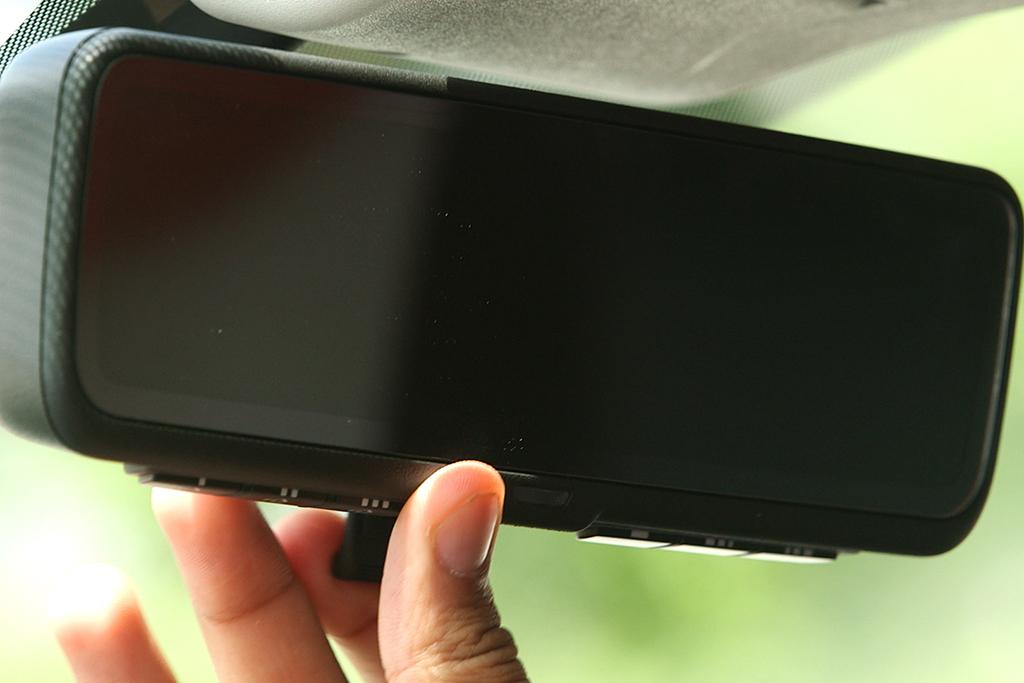 Intelligent and Intuitive
For me, ease of use with tech features is paramount. With the proliferation of high-tech features in cars these days, I often have to take a few minutes (or longer) to sit and futz (that's a technical term) with the feature for a bit to see how it works. Sometimes I even resort to watching a YouTube video on the matter or — gulp — reading the vehicle's owner's manual.
That's not necessary with Nissan's Intelligent Rear View Mirror. It is wonderfully easy to employ. A simple flip of the knob on the lower center of the mirror turns it on and off.
The 2018 Armada's Intelligent Rear View Mirror generally makes you a little smarter on the road. It's not yet available on other Armada trim levels aside from the Platinum or other Nissan vehicles, but the powers that be at Nissan say that if consumers show an interest, they'll offer it on more vehicles soon — and based on my experience, that would be a pretty bright idea.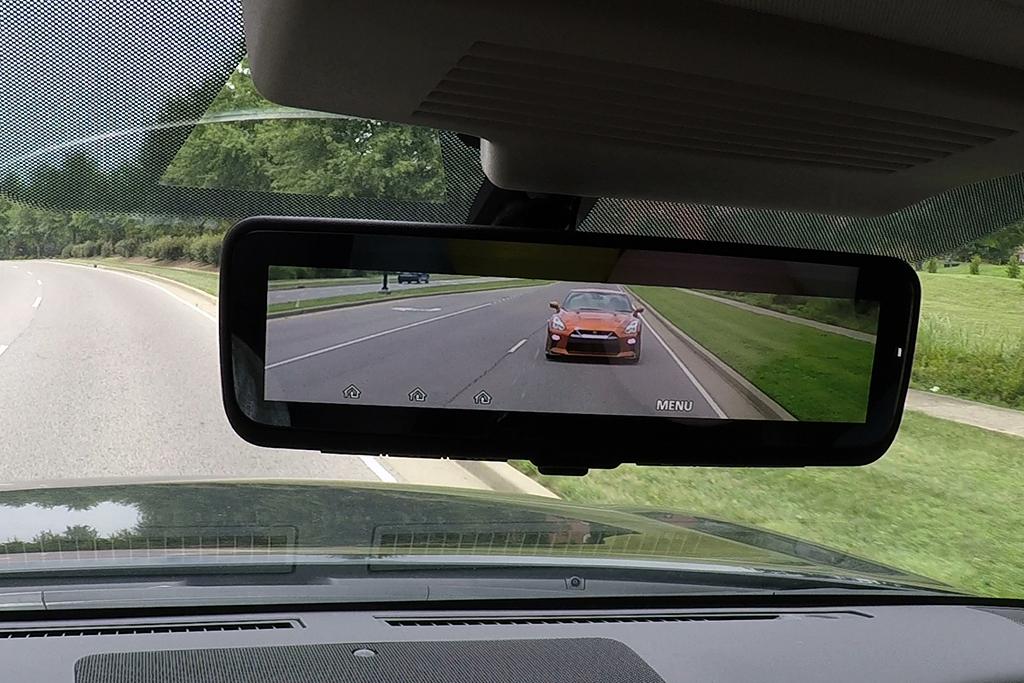 's Editorial department is your source for automotive news and reviews. In line with 's long-standing ethics policy, editors and reviewers don't accept gifts or free trips from automakers. The Editorial department is independent of 's advertising, sales and sponsored content departments.