what the 2019 chicago auto show lacked in major new-model debuts, it more than made up for in sheer vehicular volume. and the near-comprehensive slate of 2019 and 2020 cars represented enabled reviewers to do what we're continually urging readers to do at auto shows: compare and contrast multiple models from a class in which you're car shopping right there on the auto-show floor, free of the pressures of the dealership lot and a lot more efficient.
one of the comparisons we were able to make in chicago was between two mainstream compact sedans: the venerable, perennially popular 2019 honda civic now three model years into its current generation, and the redesigned-for-2019 mazda3 with updated styling and a new hybrid powertrain option. our brian normile pitted the two small sedans against one another in the categories of backseat comfort, multimedia controls and ergonomics, and cargo-area design and layout. spoiler alert: the civic bested the mazda3 in every category — and, meanwhile, normile's comparison bested every other news story we published this week, landing it at no. 1 among our 10 most popular articles.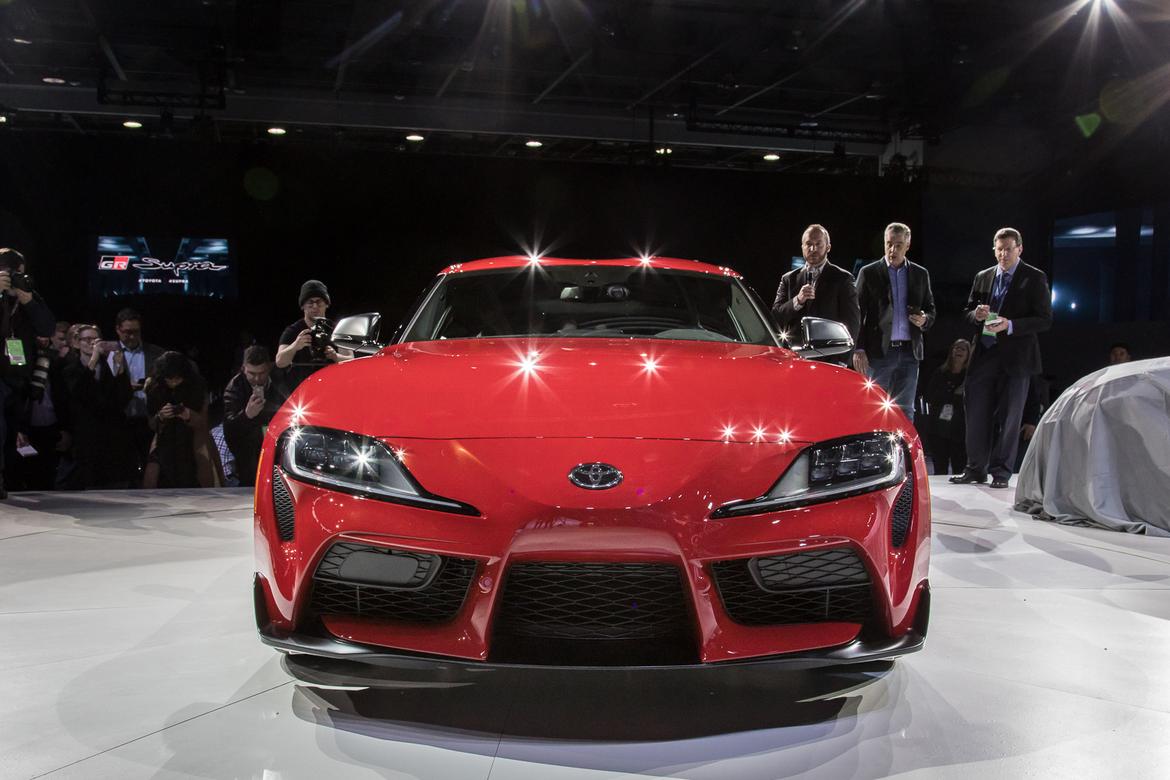 and it didn't stop there. our auto show face-off stories dominated the top 10, occupying nearly one-third of this week's list. at no. 2 was a performance-coupe comparo in the 2020 toyota supra versus the 2019 ford mustang gt, and at no. 8 was a detroit-brand luxury-suv matchup featuring the 2020 cadillac xt6 and the 2020 lincoln aviator.
pickup trucks also carried a lot of weight on this week's roster of most popular stories, with the 2020 toyota tundra featuring heavily at no. 4, and our chicago auto show video highlighting the 2020 tundra at no. 10. rounding out the top five this week was our patrick masterson's advice to shoppers on the best new-car deal for february at no. 3, and our periodically updated roundup of which vehicles can fit three child safety seats across the second row locking in a fifth-place finish.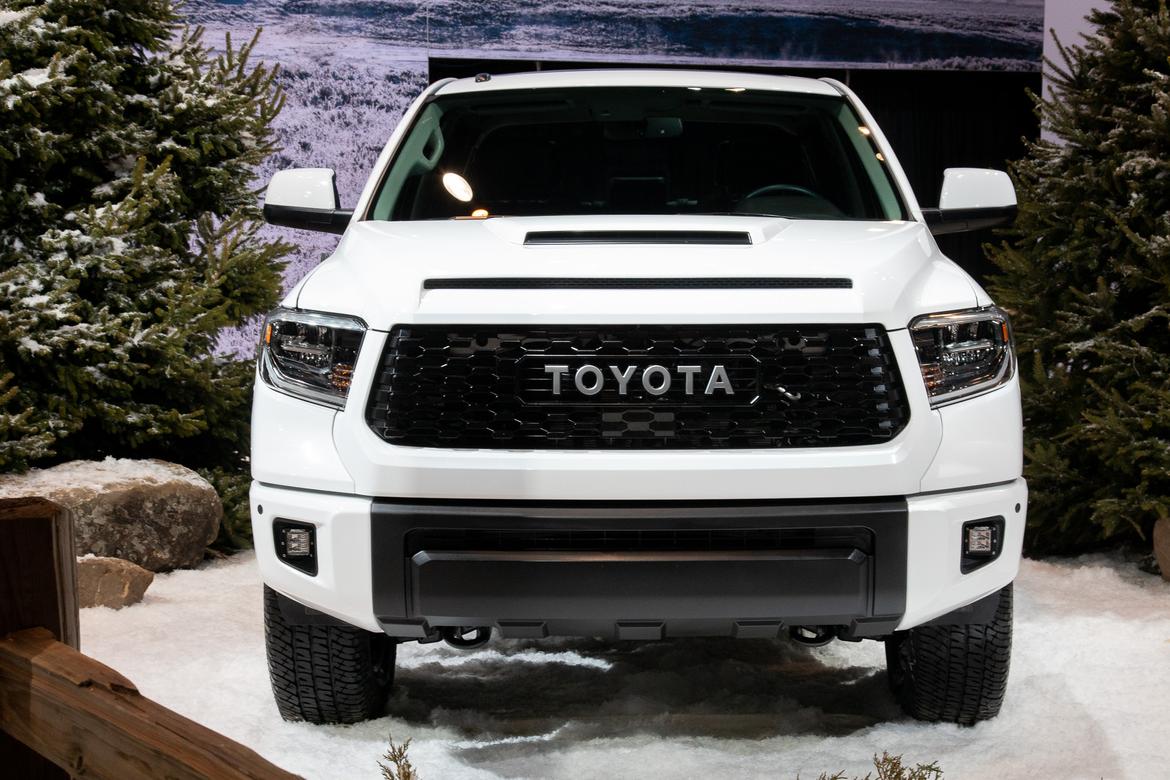 here are the 10 stories readers couldn't get enough of in the past week:
1. auto show face-off: 2019 honda civic sedan vs. 2019 mazda3 sedan
2. auto show face-off: 2020 toyota supra vs. 2019 ford mustang gt
3. what's the best new-car deal for february?
4. 2020 toyota tundra tops what's new this week on pickuptrucks.com
5. which cars fit three car seats?
6. at 52 mpg, toyota corolla hybrid gives prius a run for its gas money
7. 2020 kia telluride: class-competitive mileage for the ride
8. auto show face-off: 2020 cadillac xt6 vs. 2020 lincoln aviator
9. 2019 ford mustang, lincoln nautilus and navigator: recall alert
10. 2020 toyota tundra video: tech, trd pro tidbits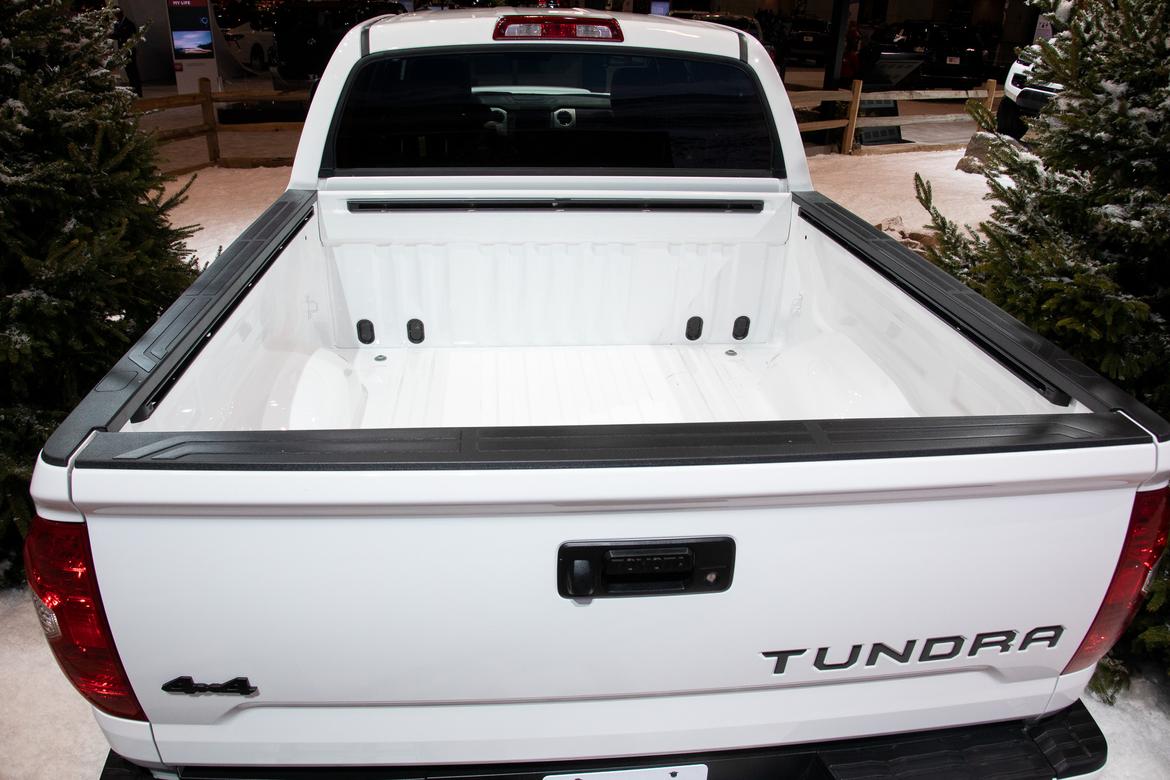 's editorial department is your source for automotive news and reviews. in line with 's long-standing ethics policy, editors and reviewers don't accept gifts or free trips from automakers. the editorial department is independent of 's advertising, sales and sponsored content departments.