Warranty and Returns
Sharper Edge Engines warrants to their original buyers that each used item sold is protected from defects in material and workmanship when properly installed and under normal use and service for the period of time and distance to the terms and conditions as following unless otherwise noted:
I) Terms:
a)   Sharper Edge Engines, at its option, can either to repair or replace the defective unit only Used Engines. Ninety days and unlimited miles (unless otherwise noted) on parts only from the date of delivery. No warranty is covered on any attached accessories and parts such as manifolds, carburetor, distributor, alternator, starter, water pump, thermostat, clutch, flywheel, timing belt of belt-driving engine and all seals etc.
b) No warranty is offered on Mazda rotary, high performance and racing engines or transmissions.
c) Used Transmissions: Ninety days from the date of delivery on parts only. Electrical switches, wiring system, shifting linkage and torque converter are not guaranteed.
d) Due to the materials and composition of powertrain (engine, transmission, transfer case)components, we do not warranty against surface rust that may accrue over time, as long as it does not affect the overall performance of the product sold. There is reasonable expectation that surface rust will form no matter if the product is stored on a shelf or left in  the donor vehicle until the time of sale.
II) Customer's Obligations:
a) Customer must install new oil, oil filter, thermostat, spark plugs, coolant and tune up parts. b) Customer must rod out radiator, change new water hoses, water pump, all seals and gaskets before installation. c) Due to the variations and design on some models of Japanese version engines, customer is required to make necessary changes over on some parts such as change oil pan and oil pick up tube, dipstick, fly wheel, clutch assembly, distributor and smog device etc. d) Customer is responsible to re-install all smog devices. e) All belt-driving engines are required to install a new timing belt and set the right timing before installation is done. See limitation(IIId). f) Check and adjust valve clearance and tune up. g) Customer is responsible to verify parts for fitness, proper size and application prior to installation.            We assume no liability for parts incorrectly installed as the result of errors in ordering, packing and shipping. h) A certified ASE certified mechanic must install and approve of the installation process. i) Warranty claims must first be filed with a representative from Sharper Edge Engines which will then assign a Return Authorization Number (RAN) to the case before the product can be returned. Customer agrees to return product in the same condition and assembly as it was delivered.
III) Limitations:
This warranty shall not apply to or include any of the following: a) Repair or replacement as a result of any accident, misuse, collision, upset, fire, negligence, alteration, racing events,  improper installation or repair. b) Labor cost, downtime, towing charges, freight charges, rental and comprehensive insurance claims etc. c) Oil leaks, blown head gasket and overheating due to poor cooling system. d) Bent valves, lock up or back fire due to broken timing belt or wrong timing set. New timing must be installed on all belt-driving engines before installation. e) Internal damage caused by dropping obstacles into combustion chambers.
The internal components of the long block assembly that are covered are the Pistons, Piston Rings, Piston Pins, Crankshaft and Main Bearings, Connecting Rods and Rod Bearings, Camshaft and Camshaft Bearings, Timing Chain and Timing Gears, Intake and Exhaust Valves, Valve Springs, Oil Pump, Push Rods, Rocker Arms, Hydraulic Lifters, and Rocker Arm Shafts. The Engine Block and Cylinder Heads are only covered if damaged by a part listed above.
RETURNS/CANCELLATIONS:
RETURNS: In the event the customer cancels the order after the product has shipped, the customer will be liable for all shipping charges and a 20% restocking fee. Any damages to the delivered product must be reported within 24 hours so that a claim may be started with the freight company. All legal litigations will be held in Jacksonville, Florida.
CANCELLATIONS: Sharper Edge engines is Required to pay a processing fee when a customer's card is charged. This fee ranges from 6% to 10% depending upon the type of credit card being used. In the event a customer cancels the order after the credit card/s has been charged. A processing fee of up to 10% will be deducted from the total returned credit. If Sharper Edge Engines cancels the order the processing fee will not be deducted from the total refunded credit.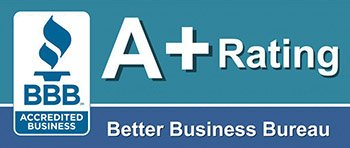 Toll Free 1-866-651-2992