Remanufactured And Used Volkswagen Passat Engine
At Sharper Edge Engines we run a family owned and run business and offer the high quality and low mileage available for used Volkswagen Passat Engines and also we do offer remanufactured Volkswagen Passat engine as well as rebuilt Volkswagen Passat Engines . the Used Engines come with 90 days to one year warranty depends on the mileage or quality of that Engine. but I as the owner promise you would be very happy and satisfied to purchase from us , we will never leave you in cold when there is a problem , as you can see that on our BBB reviews .
Volkswagen Passat
In January 2011, Volkswagen announced that the new mid-size sedan being built at the Volkswagen Chattanooga Assembly Plant for the North American market would be named the Passat. The NMS is not going to be sold outside the North American, South Korean, and Chinese Markets. The Volkswagen Passat NMS won the 2012 Motor Trend Car of the Year.
Since 1973 Volkswagen has been producing a large family car . it was named Passat for six design generations.
Between the Volkswagen Golf Volkswagen Jetta and the Volkswagen Phaeton in the current Volkswagen line , the Passat and its derivatives have been badged variously . The successive generations of the Passat carry the VW internal designations B1, B2, and some others . Volkswagen currently makes two kinds of the Passat world widely .
We source a quality and inexpensive used or remanufactured Volkswagen Passat engine and connect you to a large inventory of that.
Get Multiple Quotes
Call our powertrain specialist right now for free quotes Please have the VIN number of your vehicle ready .
The remanufactured engines mostly come with 3 years parts and labor warranty.You will get the warranty for your Volkswagen Passat Engine straight from us , no aftermarket warranty company is involved .so when there is a problem with the used engine we will take care of it ourselves and won't ask you to call this or that number ! we always take pride to serve our customers in the most friendly way and for sure we have the best customer service in used engine business as all of our customers has told us many times.
Notes: Some vehicles come with several engine sizes and can cause confusion . Please make sure to have your Vin number of your Volkswagen vehicle while calling us , please .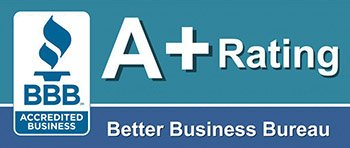 Toll Free 866-651-2992
1998 Used Volkswagen Passat Engine


Details:
Long Block ( complete Engine )
To Fit:
1998 Volkswagen Passat 4 cyl, 1.8L ( turbo, VIN "A"), Manual Transmission
Mileage:
162K
Rared:
Delivered cost:
Call us for Discounted Price
1-866-651-2992
2002 Used Volkswagen Passat Engine


Details:
Long Block ( complete Engine )
To Fit:
2002 Volkswagen Passat 4.0L (VIN K, 5th digit)
Mileage:
93K
Rared:
Delivered cost:
Call us for Discounted Price
1-866-651-2992
2000 Used Volkswagen Passat Engine


Details:
Long Block ( complete Engine )
To Fit:
2000 Volkswagen Passat 1.8L (VIN A, C, & D, 5th digit, turbogas), Automatic Transmission
Mileage:
107K
Rared:
Delivered cost:
Call us for Discounted Price
1-866-651-2992
2002 Used Volkswagen Passat Engine


Details:
Long Block ( complete Engine )
To Fit:
2002 Volkswagen Passat 1.8L (VIN D, 5th digit, turbogas)
Mileage:
96K
Rared:
Delivered cost:
Call us for Discounted Price
1-866-651-2992
2001 Used Volkswagen Passat Engine


Details:
Long Block ( complete Engine )
To Fit:
2001 Volkswagen Passat 1.8L (VIN A, C, & D, 5th digit, turbogas), Automatic Transmission
Mileage:
118K
Rared:
Delivered cost:
Call us for Discounted Price
1-866-651-2992
1999 Used Volkswagen Passat Engine


Details:
Long Block ( complete Engine )
To Fit:
1999 Volkswagen Passat 1.8L, engine ID Automatic TransmissionW
Mileage:
114K
Rared:
Delivered cost:
Call us for Discounted Price
1-866-651-2992