Remanufactured And Used Volkswagen Jetta Engine
At Sharper Edge Engines we offer the highest quality and lowest mileage available for used Volkswagen Jetta Engine and also we do carry remanufactured Volkswagen Jetta engine as well as rebuilt Volkswagen Jetta Engines . the Used Engines come with 90 days to one year warranty depends on the mileage .but I as the owner promise you would be very happy and satisfied to purchase from us , we will never leave you in cold when there is a problem , as you can see that on our BBB reviews .
Volkswagen Jetta
The remanufactured engines always come with 3 years part and labor warranty. Since the original version in 1980, the car has advances in size and power with each new generation. almost 10 million Jettas was made and sold world widely by mid 2011 . The name Jetta is a reference to the Atlantic jet stream , it goes back to the Volkswagen's history when it named its vehicles after prominent winds. These also included the Volkswagen Passat after the German word for trade wind, Volkswagen Bora after bora, and Volkswagen Scirocco after sirocco.
You will get the warranty for your Volkswagen Jetta Engine straight from us no aftermarket warranty company is involved .so when there is a problem with the used engine we will take care of it ourselves and won't ask you to call this or that number ! we always take pride to serve our customers in the most friendly way and for sure we have the best customer service in used engine business as all of our customers has told us many times ..
On 1979 the Auto Maker Volkswagen in Germany Started The Production of The Volkswagen Jetta , a compact car for the Volkswagen Passenger cars .it has been marketed over six generations under many different names such as the Atlantic, Fox,Vento, Bora, City Jetta, Jetta City, GLI, Jetta, and Sagitar.
originally Making the Jetta started by adding a conventional trunk to the Golf hatchback, and some distinctive styling usually the front end, and sometimes slight interior changes. It has been designed in two- and four-door sedan , and five doors which is station wagon . from 2005, over 6.6 million cars have been sold globally which one third of it has been sold in the united states !
We source a quality and inexpensive used or remanufactured Volkswagen Jetta engine and connect you to a large inventory of that.
Get Multiple Quotes
Call our powertrain specialist right now for free quotes Please have the VIN number of your vehicle ready .
Notes: Some vehicles come with several engine sizes and can cause confusion . Please make sure to have your Vin number of your Volkswagen vehicle while calling us , please .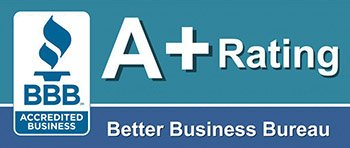 Toll Free 866-651-2992
2001 Used Volkswagen Jetta Engine


Details:
Long Block ( complete Engine )
To Fit:
2001 Volkswagen Jetta 2.0L (gasoline), VIN K, 5th digit (engine ID AVH); 2.0L (gasoline)
Mileage:
102K
Rared:
Delivered cost:
Call us for Discounted Price
1-866-651-2992
2003 Used Volkswagen Jetta Engine


Details:
Long Block ( complete Engine )
To Fit:
2003 Volkswagen Jetta 2.0L (VIN K, 5th digit, gasoline), from VIN 032874
Mileage:
93K
Rared:
Delivered cost:
Call us for Discounted Price
1-866-651-2992
2005 Used Volkswagen Jetta Engine


Details:
Long Block ( complete Engine )
To Fit:
2005 Volkswagen Jetta 2.5L (gasoline), (engine ID BGP or BGQ)
Mileage:
107K
Rared:
Delivered cost:
Call us for Discounted Price
1-866-651-2992
2001 Used Volkswagen Jetta Engine


Details:
Long Block ( complete Engine )
To Fit:
2001 Volkswagen Jetta 2.0L (gasoline), VIN K, 5th digit (engine ID AVH); 2.0L (gasoline)
Mileage:
92K
Rared:
Delivered cost:
Call us for Discounted Price
1-866-651-2992
1997 Used Volkswagen Jetta Engine


Details:
Long Block ( complete Engine )
To Fit:
1997 Volkswagen Jetta 4 cyl, turbodiesel (1.9L), US
Mileage:
118K
Rared:
Delivered cost:
Call us for Discounted Price
1-866-651-2992
2005 Used Volkswagen Jetta Engine


Details:
Long Block ( complete Engine )
To Fit:
2005 Volkswagen Jetta 2.5L (gasoline), (engine ID BGP or BGQ)
Mileage:
95K
Rared:
Delivered cost:
Call us for Discounted Price
1-866-651-2992