Remanufactured And Used Volkswagen Golf Engine
Weather you are looking for a used Volkswagen Golf engine or remanufactured Volkswagen Golf Engine , rebuilt Volkswagen Golf Engine or reman engine throughout internet, you should always make sure to check the business out and make sure they are a BBB accredited and how many complains they have plus make sure to read their reviews on every site or mostly BBB and compare them .
Why you should choose us !
Sharper Edge Engines is a family owned and operated business and in here I can say you are safe with confidence as I am the owner who has been written for every and each can my self . we are proud to have the best reviews on internet from our customers in used Engines and used transmission business , believe me it is hard to have a clean back ground unless someone is trying hard to take care of customers .
History of Volkswagen Golf
From 1974 Volkswagen started manufacturing a Small family car named Golf . it was marketed in the United states and Canada under the nameplate Rabbit MK1 & MK5 and in Mexico it was marketed under the nameplate Volkwagen Caribe .Golf was marketed Globally across six generations, in various body configurations .An Italian named Giorgetto Giugiaro Designed the original Golf MK1 .it was a front wheel drive, front-engined replacement for the air-cooled and rear-engined, rear-wheel drive Volkswagen Beetle.
By 2012 more than 29 million Golf was built and so far it's been the Volkswagen's best-selling model plus the world's third best-selling model .Initially Most of the production of Golf was in the 3-door hatchback style. But it was built in some other styles such as a 5-door hatchback, wagon Variant convertible (Cabriolet and Cabrio, 1979–2002), and a Golf-derived notchback sedan, named Volkswagen Jetta, from 1999. In 1992 the Golf MK3 won the awards of the European car of the year but Every generation of Golf has had the second place in that rewards .
We do believe we should treat our customers as we would like to be treated from others .I if you have already bought it and you have problem with it please do call directly the owner at : 1-888-651-2992
Why our business is successful ? it's only because we treat you as we would like to be treated . you judge !
Note: please make sure you have the VIN of the vehicle you want to buy the engine for ready with you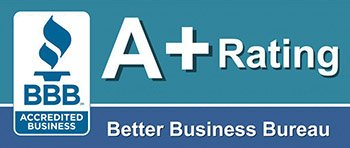 To get a few free quotes from our powertrain specialist please call : 1-866-651-2992
2001 Volkswagen Golf Engine


Details:
Long Block ( complete Engine )
To Fit:
2001 Volkswagen Golf 1.8L (turbogas), VIN D, 5th digit (engine ID AWW)
Mileage:
82K
Rared:
Delivered cost:
Call us for Discounted Price
1-866-651-2992
1999 Volkswagen Golf Engine


Details:
Long Block ( complete Engine )
To Fit:
1999 Volkswagen Golf Hatchback, body code (8th digit), VIN J, 2.0L
Mileage:
93K
Rared:
Delivered cost:
Call us for Discounted Price
1-866-651-2992
2001 Volkswagen Golf Engine


Details:
Long Block ( complete Engine )
To Fit:
2001 Volkswagen Golf 1.8L (turbogas), VIN D, 5th digit (engine ID AWW)
Mileage:
97K
Rared:
Delivered cost:
Call us for Discounted Price
1-866-651-2992
2003 Volkswagen Golf Engine


Details:
Long Block ( complete Engine )
To Fit:
2003 Volkswagen Golf 2.0L (VIN K, 5th digit), thru VIN 012159
Mileage:
92K
Rared:
Delivered cost:
Call us for Discounted Price
1-866-651-2992
2003 Volkswagen Golf Engine


Details:
Long Block ( complete Engine )
To Fit:
2003 Volkswagen Golf 2.0L (VIN K, 5th digit), thru VIN 012159
Mileage:
88K
Rared:
Delivered cost:
Call us for Discounted Price
1-866-651-2992
2004 Volkswagen Golf Engine


Details:
Long Block ( complete Engine )
To Fit:
2004 Volkswagen Golf 2.0L, VIN L & K, 5th digit, (gasoline), engine ID AVH, AZG, BEV
Mileage:
85K
Rared:
Delivered cost:
Call us for Discounted Price
1-866-651-2992