Your transmission is the device in your vehicle that converts speed and torque. Your transmission may be front-wheel drive, all-wheel drive or rear wheel drive . Many of today's automobiles often have transmissions that fit the same year but have different transmission codes. This has to do with the way the transmission interacts with the engine and/or computer. Depending on the make of the car, there could be as many as four different transmission codes for the very same year and model of your car or truck.
If you are looking for a high quality manual used transmission or automatic used transmission, we are ready to help you find one. The transmission is connected directly to the engine and transfers the energy from the engine to the drive shaft and then on to the wheels. The transmission is normally underneath the center of the vehicle, except in the case of front-wheel drive. In front-wheel drive vehicles, it's part of the transaxle assembly located on the rear and underneath the engine.
Sharper Edge Engines helps you find the best deal on low mileage tested used transmissions and remanufactured transmissions. With our large inventory of high quality transmissions, used engines, engine blocks and transfer cases, our automotive experts help you find the transmission you need as well as other vital engine parts. Because we understand the pressure and frustration you're experiencing, we do our best to accommodate your every need. At Sharper Edge Engines, the most affordable prices are offered as well as one of the largest and most dependable nationwide inventory of used transmissions and other used vehicle parts. Our well-stocked inventory includes used American-made, European-made, Asian-made, and other imported transmissions.
Call Now:1-866-651-2992
After you contact us, we do our best to verify the exact used transmission that fits your vehicle. After we locate it and verify its availability, we initiate the shipping process. Our goal is to get you back on the road as soon as possible for the best price. And we complete this goal without you ever having to leave the comfort of your home. We take care of the process from start to finish, offering our expert opinion whenever it's needed.
In the mind of the owner of Sharper Edge Engines, there's no difference between an old fashion business and a high tech internet-based business. The necessity of being a caring business owner never changes, despite what platform is being used. You'll experience the same friendly service here as you do at your preferred local automotive service shop.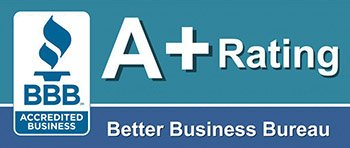 Unfortunately, though, you won't find this kind of service provided by every online used engine and transmission dealer. This characteristic is original to Sharper Edge Engines and few other online used transmission sellers. If you are looking online for your replacement transmission you have to be very cautious about what you're doing . Make sure the company is accredited by the Better Business Bureau and be sure to check their rating. Also, make sure you can always talk to the owner of the business. Customer access to our owner is another value of ours we hold very high. If you ever have a problem, you can always speak to the owner directly.
Whether you have an American-made or foreign vehicle, we can help you get the used or remanufactured transmission you're looking for. Chances are, if you need an affordable replacement, we have the perfect solution. Our solutions come in all forms, including used and remanufactured BMW transmissions, Ford transmissions, Honda transmissions and so much more. If you're working on a project car or just want to get your daily car running again, call us today.
Get free quote. Call now. 1-866-651-2992