home
>
remanufactured engines
>
toyota used engines
>toyota solara engine
Used Toyota Solara Engine or Transmission for Sale!
Purchasing a used engine or transmission without complete market research can be risky investment and no smart shopper would like to make. If you are also searching for appreciable options in used Toyota Solara engines then let the experts of Sharper Edge Engines help you in finding the best possible deals. Today the market of used auto parts is saturated with several providers but remember not every provider intend to offer you quality deals. This makes your research task even harder and demands good head hunting. But if you are visiting the Sharper Edge Engines site then you can save your time, money and energy spending on market research. We offer comprehensive solution to all prospective buyers of used engines and transmissions.
We have designed an enormous database of used engines and transmissions where you can easily find appreciable range of used Toyota Solara engines for sale. Our motto is to cut your budget of purchasing used engine or transmission without compromising the quality. When you step-in the market f used engine then you will find numerous attractive deals and discounted products but be careful as these offer sometimes can be deceptive.
Call Now:1-866-651-2992
Why us?
We appreciate your decision of choosing us and we promise you that in our database you will get best deals on used Toyota Solara engine for sale. It is been years since we are a part of this industry and is number one choice among our clientele.
1. We have world's finest auto engineers and technicians who refurbish all used engine and transmissions at its best. 2. We provide almost every renowned auto brand's engine and transmission in different price range. 3. On regular basis we update our database so that you will get best possible deals in used engines or transmissions. 4. All the products that our part of our database are added after proper refurbishment and passed standard quality checks. 5. We also provide free shipping on all our products along excellent customer support. 6. If you are looking for quality remanufactured Toyota Solara engines then call us on our toll free number 1-866-651-2992 today and get the best deals.
Call Now:1-866-651-2992
History of Toyota Engines
The real establishment of Toyota Motor Corporation or TMC took place in year 1934 when they created their first product Type an engine followed by very first passenger car although the TMC has officially become automobile company in year 1937 before that it was considered as one of the department of the Toyota Industries. There are numerous other automobile sub-brands that TMC created under its wings like Scion, Daihastu, Hino Motors and Lexus. When it comes to recall one of the largest conglomerates in the world then Toyota Group is the one that comes first in mind.
Among its automobile sub brands Lexus and Scion are quite popular where former is known for creating the luxury vehicles that was first introduced in the market of United States in year 1989 and latter is simply an outcome of their project exodus to allure the consumers of Generation Y. Toyota Corporation is known for having 226 affiliates and around 540 consolidated subsidiaries due to that this company is known as multinational automobile giant.
What do we offer in remanufactured Toyota Solara engine?
We have innumerable options in used engines and transmissions. Following is the highlight of available used Toyota Solara engines. 1. First generation • 2.2 cubic capacity engines in 5S-FE with I4 configuration • 3.0 cubic capacity engines in 1MZ-FE with V6 configuration 2. Second generation • 2.4 cubic capacity engines in 2AZ-FE with I4 configuration • 3.3 cubic capacity engines in 3MZ-FE with V6 configuration
Even if you have any specific requirement then you can call us and we will provide you a list of all viable options as per your budget and required technical specifications.
We understand that it is not easy for you to take overnight decision of investing thousands of dollars on refurbished engines. This is the reason we offer safe and efficient research on available rebuilt Toyota Solara engines so that you will purchase the best in every perspective. We respect your opinion and decision and do not put any pressure on your purchase. All we want you to make a smart purchase decision and if you need any assistance we are available 24x7.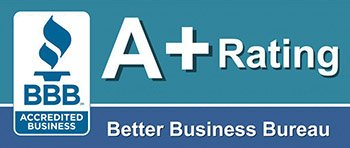 To get a few free quotes from our powertrain specialist please call : 1-866-651-2992
2002 Toyota Solara Engine


Details:
Long Block ( complete Engine )
To Fit:
2002 Toyota Solara 2.4L (VIN E, 5th digit, 2AZFE engine, 4 cyl)
Mileage:
115K
Rared:
Delivered cost:
Call us for Discounted Price
1-866-651-2992
2002 Toyota Solara Engine


Details:
Long Block ( complete Engine )
To Fit:
2000 Toyota Solara 2.2L (VIN G, 5th digit, 5SFE engine, 4 cyl), Fed
Mileage:
125K
Rared:
Delivered cost:
Call us for Discounted Price
1-866-651-2992
2002 Toyota Solara Engine


Details:
Long Block ( complete Engine )
To Fit:
2000 Toyota Solara 2.2L (VIN G, 5th digit, 5SFE engine, 4 cyl), Fed
Mileage:
118K
Rared:
Delivered cost:
Call us for Discounted Price
1-866-651-2992
2004 Toyota Solara Engine


Details:
Long Block ( complete Engine )
To Fit:
2004 Toyota Solara 3.3L (VIN A, 5th digit, 3MZFE engine, 6 cyl)
Mileage:
102K
Rared:
Delivered cost:
Call us for Discounted Price
1-866-651-2992
2004 Toyota Solara Engine


Details:
Long Block ( complete Engine )
To Fit:
2004 Toyota Solara 3.3L (VIN A, 5th digit, 3MZFE engine, 6 cyl)
Mileage:
98K
Rared:
Delivered cost:
Call us for Discounted Price
1-866-651-2992
2007 Toyota Solara Engine


Details:
Long Block ( complete Engine )
To Fit:
2007 Toyota Solara 2.4L (VIN E, 5th digit, 2AZFE engine, 4 cyl)
Mileage:
66K
Rared:
Delivered cost:
Call us for Discounted Price
1-866-651-2992