home
>
remanufactured engines
>
toyota used engines
>toyota sienna engine
Used Toyota Sienna Engine or Transmission for Sale!
Looking for cost effective but quality options used engines and transmissions to improvise the performance of your old vehicle? Then let us help you in finding and purchasing most suitable option as per your requirement. At Sharper Edge Engines we have innumerable options in used Toyota Sienna engines through which you purchase the best without exceeding your budget. We understand that it is not easy for you to step-in the market of used engines and transmissions and find the quality option without spending a fortune on it. This is the reason we have designed this unique database of used engines and transmissions containing every renowned auto brand. Our motto of designing this kind of database is to provide honest, reliable and relevant information on available used engines options.
We understand that you cannot take overnight decision of investing thousands of dollars on used engines and transmissions. This is the reason we offer comprehensive research on used Toyota Sienna engines for sale including their performance and mileage detail, warranty scheme and price quote. This will help you to decide the most suitable option and will help you to make 100% satisfactory purchase. Most of the auto dealers in the market think that buying used engine is worth to its price. But they are forgetting a fact that most of the renowned auto manufactures do not scrap their used engines but refurbish them efficient and re-install them in their new vehicles. So, if they can then why do not you especially when it is offering you substantial saving option.
Call Now:1-866-651-2992
How can we help?
We are number one choice among our clientele and offer only genuine products through renowned suppliers of engines and transmissions of USA and Canada. This means if you are comparing any available used Toyota Sienna engine for sale then you will get the best in every perspective. There are several used engine providers in the market that may attract you by offering discounted deals. But do not let them fool you with such deceptive deals as most these dealers will cover their remaining cost by including freight charges. Eventually you will end up in paying a fortune on your used engine.
But if you are at Sharper Edge Engines then you would not find any such customer alluring deals. We offer only reliable and relevant deals in all remanufactured Toyota Sienna engines without compromising the quality of the product. This is the reason that we are number one choice among all prospective buyers of used engines and transmissions as we serve only quality options as per specified budgets.
About Toyota Automobiles
Toyota Motor Corporation or TMC is one of the largest multinational automobile manufacturers that are known for creating a marquee in the industry by revealing some appreciable range of automobiles. In terms of revenue this auto giant is in 11th position leaving behind other renowned automobile manufacturing brands. TMC was founded in year 1937 that is basically a division of Toyota Industries.
Today Toyota motors has created the marquee in the auto industry and known for manufacturing performance oriented vehicles including SUV, Cross over and numerous other vehicles. In year 2012 company has reported to 200 million vehicles manufactured.
Whether you are searching for wide array of options in used Toyota engine for sale or any specific model we are here to assist you at every step.
Call Now:1-866-651-2992
What do we offer in remanufactured Toyota Sienna Engine?
1. First generation • 3.0 cubic capacity engines in 1MZ-FE with V6 configuration (1998-2000) • 3.0 cubic capacity engines in 1MZ-FE with V6 configuration (01-03, VVT-i) 210 hp, 220 lb•ft
2. Second generation • 3.3 cubic capacity engines in 3MZ-FE with V6 configuration (VVT-i) • 3.5 cubic capacity engines in 2GR-FE with V6 configuration (Dual VVT-i)
3. Third generation • 3.5 cubic capacity engines in 2GR-FE with V6 configuration (266 hp) • 2.7 cubic capacity engines in 1AR-FE with I4 configuration (187 hp)
These are a few options in rebuilt Toyota Sienna engines that you can easily compare and purchase from our database. Call on our toll free number 1-866-651-2992 and discuss your requirement with and we will serve you with best options in used engines and transmissions including free shipping. Moreover you can save substantial amount of time and energy.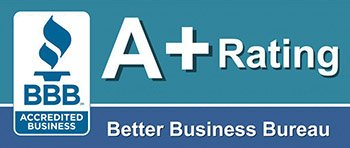 To get a few free quotes from our powertrain specialist please call : 1-866-651-2992
2011 Toyota Sienna Engine


Details:
Long Block ( complete Engine )
To Fit:
2011 Toyota Sienna 3.5L, VIN K, 5th digit, 2GRFE engine, Without oil cooler
Mileage:
28K
Rared:
Delivered cost:
Call us for Discounted Price
1-866-651-2992
2007 Toyota Sienna Engine


Details:
Long Block ( complete Engine )
To Fit:
2007 Toyota Sienna (3.5L, VIN K, 5th digit, 2GRFE engine), Without oil cooler
Mileage:
54K
Rared:
Delivered cost:
Call us for Discounted Price
1-866-651-2992
2000 Toyota Sienna Engine


Details:
Long Block ( complete Engine )
To Fit:
2000 Toyota Sienna (3.0L, VIN F, 5th digit, 1MZFE engine), Fed
Mileage:
98K
Rared:
Delivered cost:
Call us for Discounted Price
1-866-651-2992
2001 Toyota Sienna Engine


Details:
Long Block ( complete Engine )
To Fit:
2001 Toyota Sienna (3.0L, VIN F, 5th digit, 1MZFE engine)
Mileage:
92K
Rared:
Delivered cost:
Call us for Discounted Price
1-866-651-2992
2000 Toyota Sienna Engine


Details:
Long Block ( complete Engine )
To Fit:
2000 Toyota Sienna (3.0L, VIN F, 5th digit, 1MZFE engine), California emission standards
Mileage:
112K
Rared:
Delivered cost:
Call us for Discounted Price
1-866-651-2992
2007 Toyota Sienna Engine


Details:
Long Block ( complete Engine )
To Fit:
2007 Toyota Sienna (3.5L, VIN K, 5th digit, 2GRFE engine), Without oil cooler
Mileage:
39K
Rared:
Delivered cost:
Call us for Discounted Price
1-866-651-2992