home
>
remanufactured engines
>
toyota used engines
>toyota sequoia engine
Used Toyota Sequoia Engine or Transmission for Sale!
When you think of purchasing used engines to refurbish your old car into brand new one then there are numerous factors that you need to assess thoroughly. A good market research will always lead to the best available option. At Sharper Edge Engines we understand what our prospective buyers of used Toyota Sequoia engines are searching for. After complete analysis and available options in used engines we enabled to design a comprehensive database of used engines and transmissions. In this database all the products are added through renowned and licensed suppliers of USA and Canada. This means you have benefit of finding, comparing and purchasing all kinds of used engines and transmissions in different price range without compromising the quality of the product.
Today the market of used auto parts is flooded with options that mean that at every other store you will come across lucrative deals in used Toyota Sequoia engines for sale. But the question is are they really worth to invest thousands of dollars? Are these deals offering you same quality and performance that you expect in your used engine? If No, then wasting time on these dealers' offerings is not worthwhile. Let us help you in finding most suitable options in used engine and save your time, money and energy.
Call Now:1-866-651-2992
How can we help?
When you intend to purchase a used engine or transmission then as a smart shopper you always discuss your requirement and negotiate the price tag. But in most of the cases these tactics does not work. This is the reason we want to save you from these entire tiring research work and offer simple, reliable and comprehensive platform to find used Toyota Sequoia engine for sale as per required technical specifications and price range.
We are BBB accredited organization and believe in ethical business practice only that is why we are number one choice among our clientele. We value your money and time and intend to offer only quality options without using any belies. Most of the auto providers take the advantage of unethical advertising methods and marketing gimmicks to allure the customers of remanufactured Toyota Sequoia engines. But at Sharper Edge Engines we do not put any pressure on our customers as we respect your opinion and decision.
History of Toyota Engines
The real establishment of Toyota Motor Corporation or TMC took place in year 1934 when they created their first product Type A engine followed by very first passenger car although the TMC has officially become automobile company in year 1937 before that it was considered as one of the department of the Toyota Industries. There are numerous other automobile sub-brands that TMC created under its wings like Scion, Daihastu, Hino Motors and Lexus. When it comes to recall one of the largest conglomerates in the world then Toyota Group is the one that comes first in mind.
Among its automobile sub brands Lexus and Scion are quite popular where former is known for creating the luxury vehicles that was first introduced in the market of United States in year 1989 and latter is simply an outcome of their project exodus to allure the consumers of Generation Y. Toyota Corporation is known for having 226 affiliates and around 540 consolidated subsidiaries due to that this company is known as multinational automobile giant.
Call Now:1-866-651-2992
What do we offer in remanufactured Toyota Sequoia Engine?
We have innumerable options in used Toyota engine that you can easily find, compare and purchase without compromising the quality of the product. Moreover, you can substantial amount of money on your purchase as we provide free shipping as well on all our products.
1. First generation • 4.7 cubic capacity of 240 hp (179 kW) with V8 configuration (2001-04) • 4.7 cubic capacity of 282 hp (210 kW) in V8 with VVT-I configuration (2005) • 4.7 cubic capacity of 273 hp (204 kW) in V8 with VVT-i configuration (2006-07)
2. Second generation • 4.7 cubic capacity engines in 2UZ-FE with V8 configuration of 276 hp (206 kW) • 5.7 cubic capacity engines in 3UR-FE with V8 configuration of 381 hp (284 kW) • 4.6 cubic capacity engines in 1UR-FE with V8 configuration of 310 hp (231 kW)
Call on toll free number 1-866-651-2992 and get best deals on rebuilt Toyota Sequoia engines including free shipping.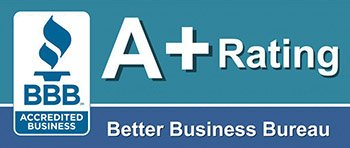 To get a few free quotes from our powertrain specialist please call : 1-866-651-2992
2005 Toyota Sequoia Engine


Details:
Long Block ( complete Engine )
To Fit:
2005 Toyota Sequoia (4.7L, VIN T, 5th digit, 2UZFE engine)
Mileage:
78K
Rared:
Delivered cost:
Call us for Discounted Price
1-866-651-2992
2001 Toyota Sequoia Engine


Details:
Long Block ( complete Engine )
To Fit:
2001 Toyota Sequoia (4.7L, VIN T, 5th digit, 2UZFE engine)
Mileage:
94K
Rared:
Delivered cost:
Call us for Discounted Price
1-866-651-2992
2008 Toyota Sequoia Engine


Details:
Long Block ( complete Engine )
To Fit:
2008 Toyota Sequoia 4.7L (VIN T, 5th digit, 2UZFE engine)
Mileage:
38K
Rared:
Delivered cost:
Call us for Discounted Price
1-866-651-2992
2003 Toyota Sequoia Engine


Details:
Long Block ( complete Engine )
To Fit:
2003 Toyota Sequoia (4.7L, VIN T, 5th digit, 2UZFE engine)
Mileage:
72K
Rared:
Delivered cost:
Call us for Discounted Price
1-866-651-2992
2003 Toyota Sequoia Engine


Details:
Long Block ( complete Engine )
To Fit:
2003 Toyota Sequoia (4.7L, VIN T, 5th digit, 2UZFE engine)
Mileage:
72K
Rared:
Delivered cost:
Call us for Discounted Price
1-866-651-2992
2011 Toyota Sequoia Engine


Details:
Long Block ( complete Engine )
To Fit:
2011 Toyota Sequoia 5.7L, VIN Y, 5th digit , 3URFE engine
Mileage:
16K
Rared:
Delivered cost:
Call us for Discounted Price
1-866-651-2992