home
>
remanufactured engines
>
toyota used engines
>toyota prius engine
Used Toyota Prius Engine or Transmission for Sale!
Whether it is buying a new car or refurbishing the old one you always search for cost effective yet quality options. At Sharper Edge Engines we understand what our customers are looking for in used Toyota Prius engines and designed a huge platform of used transmissions and engines. Unlike other auto dealers in the market we do not take the benefit of any marketing gimmicks and belies to allure the prospective customers of used engines. But offer only quality deals in cost effective manner.
Today the auto market has diversified considerably that means if you compare available options in used Toyota Prius engines for sale 5 years ago are now become double. This means you have innumerable choices in terms of performance level, mileage system, and warranty scheme and apparently in price range.
Why we are the best?
When it comes to purchasing the quality options in used engines then our clientele call us because they know that we will provide them best deals in used transmission and engines as per their budget.
1. Our database of contains hundreds of options in used Toyota Prius engine for sale that is managed and maintained by our experienced and well-qualified auto engineers and technicians. 2. We are in collaboration with innumerable renowned and licensed used engines and transmission suppliers of USA and Canada. 3. We are BBB accredited organization this means we provide complete transparency in all products and services from finding the right deals to its purchase. 4. Once you take a purchase decision we will deliver your product for a free at your door step and you will not find any hidden cost or unbiased opinion from our experts. 5. We understand that how crucial it is to maintain a good customer support that is why our customer care department is available 24x7 for your assistance. 6. Moreover we do not put any pressure on our customers and respect their opinion and decision. But even if you need just an advice then also we are available for your assistance.
So what are you waiting for? Call on our toll free number 1-866-651-2992 and grab some of the best deals in remanufactured Toyota Prius engines.
Call Now:1-866-651-2992
History of Toyota Engines
The real establishment of Toyota Motor Corporation or TMC took place in year 1934 when they created their first product Type A engine followed by very first passenger car although the TMC has officially become automobile company in year 1937 before that it was considered as one of the department of the Toyota Industries. There are numerous other automobile sub-brands that TMC created under its wings like Scion, Daihastu, Hino Motors and Lexus. When it comes to recall one of the largest conglomerates in the world then Toyota Group is the one that comes first in mind.
Among its automobile sub brands Lexus and Scion are quite popular where former is known for creating the luxury vehicles that was first introduced in the market of United States in year 1989 and latter is simply an outcome of their project exodus to allure the consumers of Generation Y. Toyota Corporation is known for having 226 affiliates and around 540 consolidated subsidiaries due to that this company is known as multinational automobile giant.
What do we offer in remanufactured Toyota Prius Engine?
We have wide array of options that you can choose from our database. All you need is to call on our 1-866-651-2992 number and discuss your requirement with us. Then in no time we will present you a complete list of available quality options in different price range.
• Toyota Hybrid System II • Gasoline: 1.5 cubic capacity engines in 1NZ-FXE series with DOHC I4 VVT-I configuration and exhibit power of 57 kW (76 hp) @ 5000 rpm • 115 N•m (85 lb•ft) @ 4200 rpm • Electric: 500 V engine of 50 kW (67 hp) @ 1200 rpm in AT-PZEV series • Hybrid system net horsepower: 110 hp (82 kW)
These are a few highlights of rebuilt Toyota Prius engines that can be yours as per your budget. Call us today and get some of the best deals in the market without compromising the quality of the product. Call on our 1-866-651-2992 number and avail free shipping of performance oriented engine.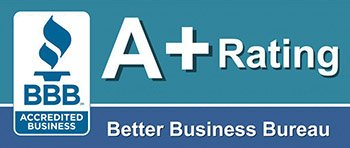 To get a few free quotes from our powertrain specialist please call : 1-866-651-2992


Details:
Long Block ( complete Engine )
To Fit:
2004 Toyota Prius gasoline (1.5L, VIN B, 5th digit, 1NZFXE engine)
Mileage:
78K
Rared:
Delivered cost:
Call us for Discounted Price
1-866-651-2992


Details:
Long Block ( complete Engine )
To Fit:
2001 Toyota Prius gasoline (1.5L, VIN K, 5th digit, 1NZFXE engine)
Mileage:
95K
Rared:
Delivered cost:
Call us for Discounted Price
1-866-651-2992


Details:
Long Block ( complete Engine )
To Fit:
2005 Toyota Prius Electric assist motor, motor only
Mileage:
68K
Rared:
Delivered cost:
Call us for Discounted Price
1-866-651-2992


Details:
Long Block ( complete Engine )
To Fit:
2007 Toyota Prius gasoline (1.5L, VIN B, 5th digit, 1NZFXE engine)
Mileage:
52K
Rared:
Delivered cost:
Call us for Discounted Price
1-866-651-2992


Details:
Long Block ( complete Engine )
To Fit:
2007 Toyota Prius gasoline (1.5L, VIN B, 5th digit, 1NZFXE engine)
Mileage:
68K
Rared:
Delivered cost:
Call us for Discounted Price
1-866-651-2992


Details:
Long Block ( complete Engine )
To Fit:
2010 Toyota Prius gasoline (1.8L, VIN N, 5th digit, 2ZRFXE engine)
Mileage:
26K
Rared:
Delivered cost:
Call us for Discounted Price
1-866-651-2992