home
>
remanufactured engines
>
toyota used engines
>toyota paseo engine
Used Toyota Paseo Engine or Transmission for Sale!
We understand that it is quite challenging to find performance oriented used engine in cost effective manner. There are numerous auto dealers in the market that offer lucrative deals but at Sharper Edge Engines we provide a simple, candid and reliable options in used Toyota Paseo engines that will provide you a 100% satisfaction that you deserve. If you have limited budget then it is apparent that you will refurbished your car instead buying a new one. Now the question if what kind of refurbishment you are looking for is it engine or transmission or both? Both these items are big ticket expense that is not available in cheap. And if it is available in ultra low cost or with some heavy discounts like price tag then definitely it is a deceptive offer.
At Sharper Edge Engines we appreciate your decision of choosing us and provide only quality deals in used engines and transmissions. We have maintained a comprehensive database of used Toyota Paseo engines for sale through renowned and licensed suppliers of used engines and transmissions of USA and Canada. Moreover all the products that are a part of our database are added after performing all kinds of standard quality checks and VIN identifications.
There are innumerable options in used engines that you can take into consideration as per your requirement and budget. But for satisfactory purchase we recommend a thorough market research that will help you to take an informed decision. This is the reason we offer this huge platform where you will find all viable options in used Toyota Paseo engine for sale in different price range without making any tedious research and can enjoy weekends with your family or friends instead browsing auto dealer's sites.
Call Now:1-866-651-2992
How can we help?
If you have any specific requirement in used engines or transmissions where you do not want to spend hefty amount then follow these 3 easy steps:
1. Call our auto experts and discuss your requirement in remanufactured Toyota Paseo engines. Provide us the model number that you are looking for including your budget. 2. For our records we also ask the VIN details of your vehicle that you own right now. 3. As per collected information we will search our database of used engines and find most suitable deals in used Toyota engines in different price range. This means that within 5 minutes after calling us you will receive a comprehensive list of options including all technical specification and price quote.
Call Now:1-866-651-2992
What do we offer in remanufactured Toyota Paseo Engine?
We have several quality options in used Toyota engines and transmissions from where you can easily buy the perfect choice without exceeding your budget. 1. First generation The first generation Toyota Paseo engine was released in year 1991 and in year 1995 its production was seized. It has 1.5 cubic capacity engines with I4 configuration in 5E-FE series. This engine is known for exhibiting 100 horse powers at 6400 rpm. 2. Second generation When first generation Paseo engine was discontinued in year 1995 subsequently its replacement second generation engine was introduced with following attributes: • 1.5 cubic capacity engines of 93 hp (69 kW) in 5E-FE series with I4 configuration
We provide free shipping of all rebuilt Toyota Paseo Engines so call us today at our toll free number 1-866-651-2992 and get best deals in the market.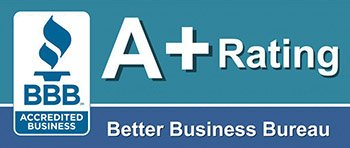 To get a few free quotes from our powertrain specialist please call : 1-866-651-2992