Used Toyota Corolla Engine or Transmission for Sale!
Feel your Corolla zip onto the highway again with one of our outstanding used Toyota Corolla engines or rebuilt Toyota Corolla transmissions with a 100% money-back guarantee from Sharper Edge Engines, LLC. Only the best of the best from all eleven generations are adequate for our inventory of rebuilt Toyota Corolla engines for sale. We have in stock remanufactured Toyota Corolla Engines will excellent mileage, too.
Customer-focused and founded a quarter-century passed, Sharper Edge Engines LLC has that part. If we cannot locate it, you're out of luck. Toyota Corolla identifies with many different body types, engine sizes, vehicle classes and hops all around the globe in various markets like Chili, Peru, Bolivia, Philippines, Germany, United Kingdom (dominating the largest auto markets in Europe), Australia, New Zealand and more. For availability on those slated to sell in one of these other countries you need to call us. There are too many parts to list adequately. We supply power trains.
Mass Produced Models for the U.S.:
Corollas sold in the U.S. had simple starters that included 1.6l 4A-FE engine for the sedans. Do you have a wagon the 1.8l 7A-FE all-originating from the Japanese plant? The earlier years of these two rated 115hp over the later because of intake differences. Many sporty Corollas were imported in the United States for short seasons making those years' components a tad more difficult to secure unless you call us.
Among those Corollas sold for U.S. consumption are gas fueled 1.6L to 1.8L 4 banger ranging from 100hp to the super charged truly obscure AW11 that reaches 165 ponies but sold in a body that did not favor well on the market. Let us not forget the class of 4 wheel drives produced through the years under the same and alternate names. We have those, too.
Call Now:1-866-651-2992
Americans fell in love with the Corolla from the E80 version; a spin-off of the distribution models from the early 80's. While New Zealand extolled its durability and economic feasibility Toyota introduced the E80 with front-wheel drive capabilities on the Corolla in the U.S. Sales soared and remained at the top for years. This model still runs comparatively neck-in-neck with the later versions and is one of the most reliable used cars out there. Mass production did not occur until later editions.
Americans always received the Corolla upgrades two years later than Japanese did. The lighter-weighted entirely aluminum engines rolled off the Japanese conveyor belts en masse in the late 90s with the E110 engine housing unique alternations in the timing and valve guides. At that time, Toyota upgraded the vehicle size to capture a wider market with the standard base including 3 speed automatic or a 5 speed manual transmissions. Some automatic transmission models were 4 speed containing overdrive capability.
Other Market Models Slated for Non-U.S. Consumption:
We receive thousands of requests for unique, custom and truly rare parts from the Japanese, imported to Europe and South American market models. They often varied significantly to those imported to the United States. They're too numerous to list, so give us a call today!
We're connected with highly esteemed business owners who acquire these parts specifically for us. Many are already prepared and highly polished within our current stock of fifteen-thousand items including but not limited to power trains, transfer cases, various engine blocks, automatic or manual transmissions from, literally, every known variety.
Complicating things to the nth degree are all these same engines installed under different badges under Toyota's artisanship. Many of the same powered the Tercel, the Sprinter, the Sprinter Marino, and the Sprinter Carib. Yes, Toyota even supplied General Motors jobs like the Geo Prizm. Some 16-valve cylinder heads were produce by Yamaha. We know which ones they are. Don't waste your time. Give us a call today and have your vehicle identification handy as well as the potential shipping address.
Call Now:1-866-651-2992
Guaranteed or your money back:
Sure, everyone else says the same but those owners don't even know where their employees are, much less who they are. We're family. Accompanying the usual warrantees, history of the blocks and personal assurances we make things work. All our family is required to maintain our honor. Trust simply is. You can rely on it. Included among us are highly paid, well-treated mechanical geniuses at the helm guarding over all units coming our way. They're the ones that throw away much of what we buy so you don't have to. They're picky, so you need not worry. You'll receive exactly what you need and order. Eliminating excessive stock prohibits gluttonous units eating away our budget. We remain frugal in other areas. Check out our prices today.
We Don't Waste Our Money:
And why should we waste yours? Everyone else is hoping to sell their wares to unsuspecting customer knowing the majority end up in the scrap metal yard when it doesn't sell. Our budget is set and the parts personally refined. We behave intentional with our operations. We've thrown a lot of parts out the window so we can avoid future complications. It hasn't made prices higher. It gives us some of the lowest rates in the country. There is no greater assurance than due diligence. It's what sets us apart garnering more word of mouth customers than any other auto parts distributor. Our clientele of mechanical technicians grows every day by way of value increase and cost-prohibitive services and supplies.
Individuals collaborating on our corner gain the same savings as their local mechanic by contacting us. There are a growing number of individuals loosening up to maintaining their present vehicles. Our competitors are standing by to take complete advantage. Strapped for cash they wish to eliminate all future financial obligations by avoiding the purchase of another or newer vehicle. Let's face it. We can stop spending but our automobiles need maintenance. Skyrocketing fuel, insurance rates and excise taxes are motivating people to consider a used or rebuilt unit for their cars. Get on the highway by using Shaper Edge Engines LLC. We are your insiders within the automobile industry and we'll do anything to maintain that existence.
From Our Family To Yours:
Harnessing assurance is about you, your family, your loved ones or your clients' loved ones. Just as we do not forsake our own family, we provide trustworthiness to all our clients nation-wide. Our price ranges are phenomenal because of how we manage our business. When we started our business long ago, we had not the concept how unique our plan of operation truly is and how many would benefit from our unusual services. We hope the days of gluttonous marketing are ending. We hope to see a return to genuine business to business and business to consumer activities instead of over-paid marketing schemes and reducing clients to mere numbers. Life is too short. You have important things to perform. Be sharp by using SharperEdge Engines, LLC.
Note: please make sure you have the VIN of the vehicle you want to buy the engine for ready with you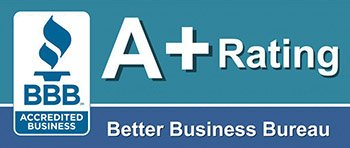 To get a few free quotes from our powertrain specialist please call : 1-866-651-2992
1999 Toyota Corolla Engine


Details:
Long Block ( complete Engine )
To Fit:
1999 Toyota Corolla (1.8L, VIN R, 5th digit, 1ZZFE engine)
Mileage:
135K
Rared:
Delivered cost:
Call us for Discounted Price
1-866-651-2992
2000 Toyota Corolla Engine


Details:
Long Block ( complete Engine )
To Fit:
2000 Toyota Corolla (1.8L, VIN R, 5th digit, 1ZZFE engine)
Mileage:
125K
Rared:
Delivered cost:
Call us for Discounted Price
1-866-651-2992
1999 Toyota Corolla Engine


Details:
Long Block ( complete Engine )
To Fit:
1999 Toyota Corolla (1.8L, VIN R, 5th digit, 1ZZFE engine)
Mileage:
118K
Rared:
Delivered cost:
Call us for Discounted Price
1-866-651-2992
2002 Toyota Corolla Engine


Details:
Long Block ( complete Engine )
To Fit:
2002 Toyota Corolla (1.8L, VIN R, 5th digit, 1ZZFE engine)
Mileage:
102K
Rared:
Delivered cost:
Call us for Discounted Price
1-866-651-2992
2002 Toyota Corolla Engine


Details:
Long Block ( complete Engine )
To Fit:
2002 Toyota Corolla (1.8L, VIN R, 5th digit, 1ZZFE engine)
Mileage:
98K
Rared:
Delivered cost:
Call us for Discounted Price
1-866-651-2992
2002 Toyota Corolla Engine


Details:
Long Block ( complete Engine )
To Fit:
2000 Toyota Corolla (1.8L, VIN R, 5th digit, 1ZZFE engine)
Mileage:
96K
Rared:
Delivered cost:
Call us for Discounted Price
1-866-651-2992