home
>
remanufactured engines
>
suzuki used engines
>suzuki vitara engine
Quality deals on Used Suzuki Vitara Engine just a click away!
Are you certain that you are looking at right place and with right resources to find better options in used Suzuki engines? Think again because not every lucrative offer is as reliable as it seems. Today the market of used engines has grown diversely due to which you can easily locate all viable options in used Suzuki Vitara engine as per your budget. We understand the pains you are taking to find most suitable option in used Suzuki engines by ruining your weekend and visiting different auto dealers so that you will get the best.
We appreciate your perseverance that any smart buyer would do in order to find the best. But if you are at Sharper Edge Engines then you can easily transform your search from smart to smarter strategies because we provide one huge and efficient platform of used engines including every renowned auto brand. Here you can easily locate used Suzuki Vitara engines for sale options and we promise that you will get the best purchase.
Toll Free 1-866-651-2992
Why us?
It is been long number of years since we are a part of this industry and thriving continuously so that we will provide you with the best only. We have maintained our database with all licensed and renowned suppliers of USA and Canada that makes us one of the largest inventory of used Suzuki Vitara engine for sale. When you take a good look around you then you will find numerous providers of used engines full of belies and marketing gimmicks. But all our offerings are based on ethical business practices as we are BBB accredited organization.
Following is the quick highlight of some of our popular services through that you can easily get remanufactured Suzuki Vitara engines:
1. We have one of the largest databases of used Suzuki engines. 2. All renowned suppliers of used engines of Canada and USA are a part of our database. 3. We manage our inventory only with quality and performance oriented engines. 4. All used engines are added in our database after making proper refurbishment. 4. Once you make a purchase from our database we deliver it for free at your door step. 5. We also provide one-on-one consultation to our clients and do not put any pressure to make a compulsory purchase because we value your opinion and decision.
About Suzuki motors
Suzuki is one appreciable name in the category of renowned and top most admired auto brands all over the world. This Japanese auto maker is known for manufacturing diversified vehicle range including 4x4 vehicles, terrain vehicles, motor bikes and other compact cars. This auto giant is ranked 4th among Japanese auto manufacturers and founded in year 1909. However, the early history of Suzuki motors is quite different because this Suzuki motors is a diversified branch of Suzuki Loom Works that was originally established in year 1909 and after 30 decades Suzuki motors was created that was in year 1937.
For two years the designers and engineers worked on the prototypes of Suzuki compact cars and presented hundreds of different designs. Eventually some of their designed were approved by appropriate authorities and they have rolled out appreciable range in small cars. All these compact vehicles initially known for containing liquid cooled four stroke technology powered by four cylinder engine.
After 60 decades Suzuki motors has improvised its technology in engines and transmissions and made itself a strong competitor to other renowned auto brands throughout the world.
What do we offer in remanufactured Suzuki Vitara engine?
We have wide array of options in used Suzuki engines that you can easily browse and purchase as per your requirement:
1. First generation • 1.0 cubic capacity engine with I4 configuration • 1.3 cubic capacity engine with I4 configuration • 1.6 cubic capacity engine with I4 configuration • 1.6 cubic capacity engine with I4 configuration • 1.8 cubic capacity engine with I4 configuration • 2.0 cubic capacity engine with I4 configuration 2. Second generation • 1.6 cubic capacity engine with I4 configuration • 2.0 cubic capacity engine with I4 configuration • 2.5 cubic capacity engine with V6 configuration • 2.0 cubic capacity engine with I4 configuration 3. Third generation rebuilt Suzuki Vitara engines • 1.6 cubic capacity engine with I4 configuration • 2.0 cubic capacity engine with I4 configuration • 2.4 cubic capacity engine with I4 configuration • 2.7 cubic capacity engine with V6 configuration • 1.9 cubic capacity engine with I4 configuration • 3.2 cubic capacity engine with I4 configuration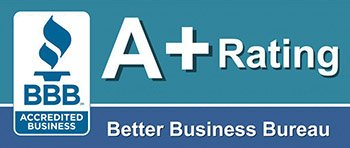 To get a few free quotes fromour powertrain specialist please call :1-866-651-2992
2004 Suzuki Vitara Engine


Details:
Long Block ( complete Engine )
To Fit:
2004 Suzuki Vitara 2.7L (VIN 9, 6th digit)
Mileage:
74k
Rared:
Delivered cost:
Call us for Discounted Price
1-866-651-2992
2004 Suzuki Vitara Engine


Details:
Long Block ( complete Engine )
To Fit:
2004 Suzuki Vitara 2.7L (VIN 9, 6th digit)
Mileage:
88k
Rared:
Delivered cost:
Call us for Discounted Price
1-866-651-2992
2001 Suzuki Vitara Engine


Details:
Long Block ( complete Engine )
To Fit:
2001 Suzuki Vitara 2.7L (VIN 9, 6th digit)
Mileage:
93k
Rared:
Delivered cost:
Call us for Discounted Price
1-866-651-2992
2001 Suzuki Vitara Engine


Details:
Long Block ( complete Engine )
To Fit:
2001 Suzuki Vitara 2.7L (VIN 9, 6th digit)
Mileage:
83K
Rared:
Delivered cost:
Call us for Discounted Price
1-866-651-2992
2000 Suzuki Vitara Engine


Details:
Long Block ( complete Engine )
To Fit:
2000 Suzuki Vitara 2.0L (VIN 5, 6th digit)
Mileage:
116k
Rared:
Delivered cost:
Call us for Discounted Price
1-866-651-2992
2000 Suzuki Vitara Engine


Details:
Long Block ( complete Engine )
To Fit:
2000 Suzuki Vitara 2.0L (VIN 5, 6th digit)
Mileage:
102k
Rared:
Delivered cost:
Call us for Discounted Price
1-866-651-2992