home
>
remanufactured engines
>
suzuki used engines
>suzuki esteem engine
Quality deals on Used Suzuki Esteem Engine just a click away!
Looking excellent refurbished Suzuki engines with reliable terms and conditions? Then you have take a great decision of choosing us because as soon as you decided to visit Sharper Edge Engines you cut all your market research effort and budget into one 1/4th as we are known for providing one of the largest base of all kinds of used Suzuki esteem engine that you can easily choose as per you convenience and requirement. We understand that how hard and tedious task it can be to visit different auto dealers and look for suitable options in used Suzuki engines that is why our team have lend their expertise and experience to ease your search on used engines. So take a good look to our inventory simply by sitting at your office or home and select the better option after making thorough comparison.
When it comes to buying used Suzuki esteem engines for sale then there are numerous factors that you need to assess so that you will get the best in very perspective. Among these factors reliability, appreciable warranty scheme and quality of the product are in priority because when you spend thousands of dollars on any refurbished engine then you deserve all these attributes in your purchase. We understand all these parameters and that is why we are number one choice among our clientele as they know our database always collects only best used Suzuki esteem engine for sale.
So what are you waiting for let us help you to get better assistance on all kinds of remanufactured Suzuki esteem engines without exceeding your budget. You can have any used Suzuki engine in just 3 easy steps:
1. Call our consultants on our toll free number 1-888-289-0402 and discuss your requirement with us including the model number that you are looking for. 2. Then we need VIN details of your existing vehicle for our records. 3. As per collected information we will search our database to find most appropriate options in remanufactured Suzuki esteem engines and present you complete list including free quote.
This will help you to save your time and energy in finding your choice of engine and once you are certain about your choice make a purchase and we will deliver it to your place for free.
Toll Free 1-866-651-2992
About Suzuki Automobiles
When it comes to buying 4x4 vehicles, ATVs, outboard marine engines and other small internal combustion engines then it is always one trusted name from years Suzuki Motor Corporation. It is one of the multinational corporation that is known for manufacturing variety of vehicles and it's headquarter is located in Minami-ku, Japan. As compare to other auto manufacturing giants of the world like Nissan, Ford, Volkswagen and Honda etc Suzuki is also ranked among top 10 players of the industry. Its production volume is quite appreciable including 133 distributors in one hundred and ninety two countries, 35 large production facilities in twenty three or more different countries.
Moreover when it comes to manufacturing the small trucks and cars then there is no other brand that can beat Suzuki Motors as they specialize in small automobiles and internal combustion engines.
The birth of Suzuki Corporation dated back from year 1909 when Suzuki Loom Works was established and was known for manufacturing weaving looms. Later in year 1929 it manufactured new type of weaving machine that was exported to other countries. After the huge success of those weaving machine Suzuki Corporation diversified in year 1937 into automobile manufacturing.
What do we offer in remanufactured Suzuki esteem engine?
We can offer you following options in used Suzuki engines at different price range:
• 1.3 L engine with I4 configuration • 1.5 L engine with I4 configuration • 1.6 L engine with I4 configuration • 1.8 L engine with I4 configuration • 1.8 L engine with I4 configuration • 1.9 L engine with I4 configuration (diesel)
If you any particular requirement in rebuilt Suzuki esteem engines then call our toll free number 1-888-289-0402 today and discuss your requirement with us. Within 5 minutes we will email you viable list of options in Suzuki engines that you can easily compare and select the best for purchase. As soon as you take your purchasing action we will deliver it at your door step for free.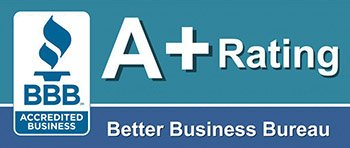 To get a few free quotes fromour powertrain specialist please call :1-866-651-2992
2001 Suzuki Esteem Engine


Details:
Long Block ( complete Engine )
To Fit:
2001 Suzuki Esteem 1.6L (VIN 3)
Mileage:
94k
Rared:
Delivered cost:
Call us for Discounted Price
1-866-651-2992
2000 Suzuki Esteem Engine


Details:
Long Block ( complete Engine )
To Fit:
2000 Suzuki Esteem 1.8L (VIN 4)
Mileage:
88k
Rared:
Delivered cost:
Call us for Discounted Price
1-866-651-2992
2001 Suzuki Esteem Engine


Details:
Long Block ( complete Engine )
To Fit:
2000 Suzuki Esteem 1.8L (VIN 4)
Mileage:
93k
Rared:
Delivered cost:
Call us for Discounted Price
1-866-651-2992
1999 Suzuki Esteem Engine


Details:
Long Block ( complete Engine )
To Fit:
1999 Suzuki Esteem 1.6L (VIN 3)
Mileage:
133K
Rared:
Delivered cost:
Call us for Discounted Price
1-866-651-2992
2000 Suzuki Esteem Engine


Details:
Long Block ( complete Engine )
To Fit:
2000 Suzuki Esteem 1.8L (VIN 4)
Mileage:
96k
Rared:
Delivered cost:
Call us for Discounted Price
1-866-651-2992
2000 Suzuki Esteem Engine


Details:
Long Block ( complete Engine )
To Fit:
2000 Suzuki Esteem 1.8L (VIN 4)
Mileage:
92k
Rared:
Delivered cost:
Call us for Discounted Price
1-866-651-2992