home
>
remanufactured engines
>
saturn used engines
>saturn astra engine
Remanufactured And Used Saturn Astra Engine
We carry a large inventory of used Saturn Astra engines and crate engines for all Kinds of Saturn applications .At Sharper Edge Engines We carry rebuilt Saturn Ion engines and Re Manufactured Saturn Astra Engines here .Buy Saturn Astra motor from our honest family owned and run business and don't get scam by some phone rooms .
Saturn Astra
When you purchase engine from Sharper Edge Engines ,we assure you that we strongly stand behind the warranty and quality of our used truck and car engines.
Get Multiple Quotes
We source a quality and inexpensive used or remanufactured Saturn Astra engine and connect you to a large inventory of that.
The best thing about our business is that it gives you confidence enough not to search more . There is no need to drive around town checking different salvage yards. Buy used Saturn Ion engines from our Quality salvage yards network that are confidence enough about our products so we give up to three-year warranty .
We are the primary provider of Used or Rebuilt or Re manufactured automotive engines to mechanics, repair shops and of course individuals in the US , Canada ,Dubai and Germany . Whether you are looking for Astra car engine, or anything else , we can help you get you the best quality and Low mileage ones .
Notes: Some vehicles come with several engine sizes and can cause confusion . Please make sure to have your Vin number of your Saturn vehicle while calling us , please .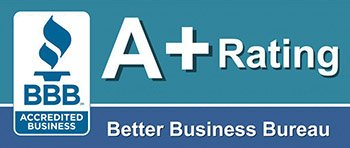 Toll Free 866-651-2992
2008 Used Saturn Astra Engine


Details:
Long Block ( complete Engine )
To Fit:
2008 Saturn Astra (1.8L, VIN 1, 8th digit, opt 2H0), Automatic Transmission
Mileage:
41K
Rared:
Delivered cost:
Call us for Discounted Price
1-866-651-2992
2008 Used Saturn Astra Engine


Details:
Long Block ( complete Engine )
To Fit:
2008 Saturn Astra (1.8L, VIN 1, 8th digit, opt 2H0), Automatic Transmission
Mileage:
53K
Rared:
Delivered cost:
Call us for Discounted Price
1-866-651-2992
2008 Used Saturn Astra Engine


Details:
Long Block ( complete Engine )
To Fit:
2008 Saturn Astra (1.8L, VIN 1, 8th digit, opt 2H0), Automatic Transmission)
Mileage:
47K
Rared:
Delivered cost:
Call us for Discounted Price
1-866-651-2992
2009 Used Saturn Astra Engine


Details:
Long Block ( complete Engine )
To Fit:
2009 Saturn Astra (1.8L, VIN 1, 8th digit, opt 2H0), Automatic Transmission
Mileage:
46K
Rared:
Delivered cost:
Call us for Discounted Price
1-866-651-2992
2009 Used Saturn Astra Engine


Details:
Long Block ( complete Engine )
To Fit:
2009 Saturn Astra (1.8L, VIN 1, 8th digit, opt 2H0), Automatic Transmission
Mileage:
58K
Rared:
Delivered cost:
Call us for Discounted Price
1-866-651-2992
2009 Used Saturn Astra Engine


Details:
Long Block ( complete Engine )
To Fit:
2009 Saturn Astra (1.8L, VIN 1, 8th digit, opt 2H0), Automatic Transmission
Mileage:
44K
Rared:
Delivered cost:
Call us for Discounted Price
1-866-651-2992