home
>
remanufactured engines
>
saab used engines
>saab sonett engine
Used SAAB sonett Engines and Transmissions for sale
Are you searching for a performance and low mileage oriented used Saab Sonnet engine? But worried whether you will be able to afford its cost or not? Then you need a thorough market research on all available options in used Saab Sonett lll engines to make an informed purchase. But it will again exceed your budget as you have to spend considerable time and money on your research resources. At Sharper Edge Engines we understand that how crucial it is for every budget oriented buyers of used engines and transmissions to save money in every possible manner. This is the reason we have designed this platform where you can conveniently get free assistance on quality options in used Saab Sonett lll engines for sale.
Unlike other dealers our motive of designing this platform is to provide better deals while saving their time, money and energy. We have one of the largest databases of used engines and transmissions including every renowned auto brand. Moreover all the options available in used Saab Sonett lll engine for sale category are added after making proper refurbishment and VIN identifications.
On this given platform you have the benefit of comparing and purchasing your choice of used Saab engine in single click as per your budget. You can easily locate viable options in used Saab 9000 engine for sale in our database by following these 3 easy steps:
Toll Free 1-866-651-2992
Why Us!
We have a team of auto experts that are available for your assistance 24x7 and have years of experience that can benefit you in choosing most appropriate option in used engine and transmissions. When you think of making thousands of dollars investment then as a smart buyer it is your duty to assess every single element of your purchase so that you would not regret your decision in future.
• We have one of the largest database used engines and transmissions of all renowned auto brands. • We have a team of experienced auto experts to assist your purchase. • We provide a convenience of searching all viable options in remanufactured Saab Sonett lll engines in single click that will save you from making any store to store tedious field research • We also provide free shipping along excellent customer care support.
Even you can buy quality deals in used engines of any brand by following these 3 easy steps:
1. Call on our toll free number and give us the model number that you are looking for including your budget. 2. For our records we also ask VIN detail of your vehicle that you own right now. 3. After complete information we search our database and find the list of most suitable options as per your requirement.
About Saab automobiles
In year 1945 Saab was established as one of the automobile producing companies that were came out of Swedish aerospace and Defence Company that was created in the year 1937. Later in year 1949 Saab introduced its first automobile in the market by the name of Saab 92 that had a selling record of 20,000 in mid of 1950's. Again the same model with some modification was introduced in the market somewhere in 1955 under the name of Saab 93.Almost at the end of 1950's two other models of Saab 94 and 95 was also launched in the market.
The year 2000 has seen the development of this automobile company as in same year it was registered as independent automobile company by the name of Saab Automobile AB in which General Motors holds 50% shares and 50% Investor AB. The same year rest of the shares were also acquired by the GM and Saab Automobile has become wholly owned subsidy of GM. After going through several financial crisis and acquisition talks Spyker was the one who invested on it and once again Saab was came back into production. In upcoming years several different models of Saab are in proposed for production.
What do we offer in remanufactured Saab Sonett lll engine?
We have innumerable options in used Saab engines that can benefit you of choosing cost effective and quality deals. Following is the highlight of popular options in rebuilt Saab Sonett III engines:
• 1.2 L with 40 hp and 45 hp in V4 configuration • 1.3 L with 50 hp or 53 hp in V4 configuration • 1.5 L with 55 hp, 60 hp and 65 hp in V4 configuration • 1.7 L with 65 hp, 70 hp and 75 hp in V4 configuration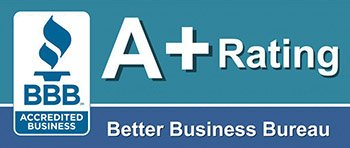 To get a few free quotes fromour powertrain specialist please call :1-866-651-2992


Details:
Long Block ( complete Engine )
To Fit:
1998 Saab 900 (4 cyl), Excluding Turbo; (B234i engine, VIN B, 8th digit)
Mileage:
122k
Rared:
Delivered cost:
Call us for Discounted Price
1-866-651-2992


Details:
Long Block ( complete Engine )
To Fit:
1998 Saab Sonett (4 cyl), Excluding Turbo; (B234i engine, VIN B, 8th digit)
Mileage:
148k
Rared:
Delivered cost:
Call us for Discounted Price
1-866-651-2992


Details:
Long Block ( complete Engine )
To Fit:
1996 Saab Sonett 4 cyl, Excluding Turbo; (B234i engine, VIN B, 8th digit)
Mileage:
Call Us!
Rared:
Delivered cost:
Call us for Discounted Price
1-866-651-2992


Details:
Long Block ( complete Engine )
To Fit:
1996 Saab Sonett 4 cyl, Excluding Turbo; (B234i engine, VIN B, 8th digit)
Mileage:
163K
Rared:
Delivered cost:
Call us for Discounted Price
1-866-651-2992


Details:
Long Block ( complete Engine )
To Fit:
1994 Saab Sonett Convertible, Turbo, (2.0L, VIN L, 8th digit)
Mileage:
Call Us!
Rared:
Delivered cost:
Call us for Discounted Price
1-866-651-2992


Details:
Long Block ( complete Engine )
To Fit:
1994 Saab Sonett Convertible, Turbo, (2.0L, VIN L, 8th digit)
Mileage:
Call Us!
Rared:
Delivered cost:
Call us for Discounted Price
1-866-651-2992