home
>
remanufactured engines
>
saab used engines
>saab 9_4 engine
Used SAAB 9-4 Engines and Transmissions for sale
Buying a used engine is never been an easy task if you do not know how to research the used auto and engine market thoroughly. Today the market of used engine is full of options from that you could benefit of getting discounted and quality deals. At Sharper Edge Engines we understand the requirement of all prospective buyers of used Saab 9-4 engines and value their investment. This is the reason that we have created this unique platform where all potential buyers can meet the sellers of used engines. This will help you to save your time, money and energy which mean no more ruining your weekends in order to find great deals in used Saab engines.
When you have numerous options in front of you then it always creates a situation of ambiguity to choose the best possible deals as per your budget. Unlike other dealers we do not use any marketing gimmick or belies to allure prospective customers towards our offerings. We are BBB accredited organization that believes in ethical business practices only. Our motive is to provide an unbiased list of options in used Saab 9-4 engines for sale from them you can choose your choice of product without exceeding your budget.
We have designed this platform with the help of renowned and licensed suppliers of used engines of USA and Canada. Moreover our database contains innumerable options in used engines and transmission of almost every renowned auto brand in different price range. Most of the buyers of have a misconception that used engine means low quality or deceptive deals but at Sharper Edge Engine we ensure 100% satisfactory quality in all our products and service. This makes quite easy for you to compare, choose and purchase your option in used Saab 9-4 engine for sale without making any tedious market research.
Toll Free 1-866-651-2992
How can we help?
If you have any specific requirement in used Saab engine then all you need is to follow these 3 easy steps to make a quality and budget purchase:
1. Call our auto experts and discuss your requirement with us like what kind of engine you are looking for including the model number and what is your budget? 2. For our records we also need VIN details of your vehicle that you own right now. 3. Now as per collected information we will search our database and provide a long list of viable and quality options that you are looking for your vehicle.
About Saab automobiles
The decade of 1940s has seen the entry of numerous auto giants and several power efficient vehicles running on the roads of USA, Canada and other countries. But in year 1945 when Saab automobiles has introduced it had given a tough competition to other established auto giants. The birth of Saab automobiles took place from Saab AB that is also known as Svenska Aeroplan AB which is a Swedish business enterprise know for manufacturing aerospace equipments. The initial years of Saab automobiles was tough but they played safely and introduced only compact vehicles. In year 1949 their first creation Saab 900 was launched in the market that was a sensational debut by Saab automobiles in that year. After 20 years of ups and downs in their production and marketing operations eventually in year 1968 Saab automobiles was merged with a renowned organization Scania Vabis.
For 10 years no new model was launched by the company but in mid 1980s they unveiled one of their best creations called Saab 900 in the market that is still admired by several car lovers. After its introduction several other improvisations were made on their existing models and eventually the 50% shares of the company was sold to GM.
What do we offer in remanufactured Saab 9-4 engines?
We have numerous options available in used Saab engines but if you are specifically looking for remanufactured Saab 9-4 engine then we can offer you following variants including other improvised version.
• 2.8 cubic capacity engines with Turbo LP9 technology and in V6 configuration • 3.0 cubic capacity engines in LF1 variant with V6 configuration
If you have any specific requirement in rebuilt Saab 9-4 engines then let us know and we will provide potential budgeted options. So, what are you waiting for make a purchase today and we will deliver your Saab engine for free at your door step.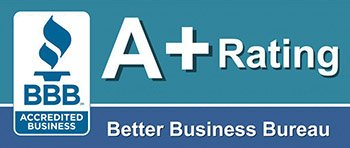 To get a few free quotes fromour powertrain specialist please call :1-866-651-2992


Details:
Long Block ( complete Engine )
To Fit:
2004 Saab 9-4 (2.0L, 4 cyl), VIN S (8th digit, B207L engine, low pressure)
Mileage:
92k
Rared:
Delivered cost:
Call us for Discounted Price
1-866-651-2992


Details:
Long Block ( complete Engine )
To Fit:
2004 Saab 9-4 (2.0L, 4 cyl), VIN S (8th digit, B207L engine, low pressure)
Mileage:
108k
Rared:
Delivered cost:
Call us for Discounted Price
1-866-651-2992


Details:
Long Block ( complete Engine )
To Fit:
2008 Saab 9-4 2.8L (6 cyl), AWD (XWD) (VIN R, 8th digit, B284 engine)
Mileage:
48k
Rared:
Delivered cost:
Call us for Discounted Price
1-866-651-2992


Details:
Long Block ( complete Engine )
To Fit:
2008 Saab 9-4 2.8L (6 cyl), AWD (XWD) (VIN R, 8th digit, B284 engine)
Mileage:
53K
Rared:
Delivered cost:
Call us for Discounted Price
1-866-651-2992


Details:
Long Block ( complete Engine )
To Fit:
2007 Saab 9-4 2.0L (4 cyl), VIN Y (8th digit, B207R engine, high pressure)
Mileage:
56k
Rared:
Delivered cost:
Call us for Discounted Price
1-866-651-2992


Details:
Long Block ( complete Engine )
To Fit:
2009 Saab 9-4 2.0L (4 cyl), (B207R engine), FWD (VIN Y, 8th digit, B207R engine)
Mileage:
42k
Rared:
Delivered cost:
Call us for Discounted Price
1-866-651-2992