home
>
remanufactured engines
>
saab used engines
>saab 9_3 engine
Used SAAB 9-3 Engines and Transmissions for sale
Thinking about the ways through that you can purchase cost effective deals in used Saab engines without compromising the quality? Then it is time to visit Sharper Edge Engines and conveniently compare all available options in used Saab 9- 3 engines. We understand that it is not easy for you to make an investment of thousands of dollars without making efficient comparison. This is the reason we extend our years of experience and auto expertise to assist you in every perspective so that you will get quality deals in affordable manner. As compared to other auto dealers in the market we do not take benefit of any marketing gimmicks to attract the prospective buyers of used engines.
Toll Free 1-866-651-2992
How we are better from other providers?
When you visit any used engine or transmissions website or dealer's store you need to research each and every element of your purchase including technical specifications, warranty scheme and delivery scenario. This kind of research will definitely help you to get better deals from available options in used Saab 9- 3 engines for sale. But it is quite time, money and energy consuming that any of smart shopper do not want to spend. On the other hand more resources you will spend on researching the market more you will increase the cost of your refurbished engine. At Sharper Edge Engines we provide a thorough list of quality used engines and transmissions including all major and renowned auto brands.
We have designed this platform in such manner that on single click you can easily browse and compare used Saab 9-3 engine for sale. Our database contains different quality options in used engines and transmissions in different price range that can help you to make an affordable purchase without compromising the quality of the product.
Once you take a purchase decision we will deliver your product at your door step for free including complete warranty details and excellent customer support. Call us today on our toll free number and get free quote on remanufactured Saab 9-3 engines.
About Saab automobiles
In year 1945 Saab was established as one of the automobile producing companies that were came out of Swedish aerospace and Defence Company that was created in the year 1937. Later in year 1949 Saab introduced its first automobile in the market by the name of Saab 92 that had a selling record of 20,000 in mid of 1950's. Again the same model with some modification was introduced in the market somewhere in 1955 under the name of Saab 93.Almost at the end of 1950's two other models of Saab 94 and 95 was also launched in the market.
The year 2000 has seen the development of this automobile company as in same year it was registered as independent automobile company by the name of Saab Automobile AB in which General Motors holds 50% shares and 50% Investor AB. The same year rest of the shares were also acquired by the GM and Saab Automobile has become wholly owned subsidy of GM. After going through several financial crisis and acquisition talks Spyker was the one who invested on it and once again Saab was came back into production. In upcoming years several different models of Saab are in proposed for production.
What do we offer in remanufactured Saab 9- 3 engine?
We have wide array of options in used Saab engines. If you have even any specific requirements then let us know and we will provide you a complete list of available options.
1. First generation • 2.0 cubic capacity engines in B204 with I4 configuration • 2.0 cubic capacity engines in B205 with I4 configuration • 2.0 cubic capacity engines in B205R with I4 configuration • 2.3 cubic capacity engines in B235R with I4 configuration • 2.2 cubic capacity engines in Turbo diesel with I4 configuration 2. Second generation • 1.8 cubic capacity engines in Family 1 Ecotec with I4 16-valve configuration • 2.0 cubic capacity engines in Ecotec LK9 with I4 Turbocharged configuration • 2.8 cubic capacity engines in LP9 with Turbocharged V6 24-valve configuration • 1.9 cubic capacity engines with I4 and I8 16-valve configuration in Turbo diesel • 2.2 cubic capacity engines in Turbo diesel with I4 16-valve configuration
This is just a highlight of rebuilt Saab 9- 3 engines that are available in affordable price range. Call us today and get best deals in used engines and transmissions.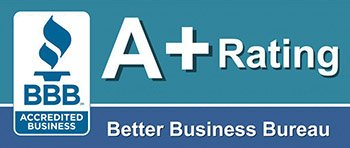 To get a few free quotes fromour powertrain specialist please call :1-866-651-2992


Details:
Long Block ( complete Engine )
To Fit:
2004 Saab 9-3 (2.0L, 4 cyl), VIN S (8th digit, B207L engine, low pressure)
Mileage:
92k
Rared:
Delivered cost:
Call us for Discounted Price
1-866-651-2992


Details:
Long Block ( complete Engine )
To Fit:
2004 Saab 9-3 (2.0L, 4 cyl), VIN S (8th digit, B207L engine, low pressure)
Mileage:
108k
Rared:
Delivered cost:
Call us for Discounted Price
1-866-651-2992


Details:
Long Block ( complete Engine )
To Fit:
2008 Saab 9-3 2.8L (6 cyl), AWD (XWD) (VIN R, 8th digit, B284 engine)
Mileage:
48k
Rared:
Delivered cost:
Call us for Discounted Price
1-866-651-2992


Details:
Long Block ( complete Engine )
To Fit:
2008 Saab 9-3 2.8L (6 cyl), AWD (XWD) (VIN R, 8th digit, B284 engine)
Mileage:
53K
Rared:
Delivered cost:
Call us for Discounted Price
1-866-651-2992


Details:
Long Block ( complete Engine )
To Fit:
2007 Saab 9-3 2.0L (4 cyl), VIN Y (8th digit, B207R engine, high pressure)
Mileage:
56k
Rared:
Delivered cost:
Call us for Discounted Price
1-866-651-2992


Details:
Long Block ( complete Engine )
To Fit:
2009 Saab 9-3 2.0L (4 cyl), (B207R engine), FWD (VIN Y, 8th digit, B207R engine)
Mileage:
42k
Rared:
Delivered cost:
Call us for Discounted Price
1-866-651-2992