home
>
remanufactured engines
>
saab used engines
>saab 9000 engine
Used SAAB 9000 Engines and Transmissions for sale
When you have limited budget in buying used engines and transmissions then making a thorough market research for quality purchase can considerably increase your budget. At Sharper Edge Engine we understand the requirement of all prospective buyers of used Saab 9000 engines and value their money. This is the reason we have created this huge platform of used engines and transmissions where you can easily compare and choose your requirement without spending a fortune on it. Today there are innumerable options in used auto parts dealers that offer all kinds of lucrative deals. As a smart shopper your must know how to differentiate between quality levels as per their price tag so that you will eventually make a satisfied purchase.
Unlike these providers we offer only quality deals in all kinds of used Saab 9000 engines for sale as we are BBB accredited organization as believes in ethical business practices only. All the available used engines and transmissions in our database are added after proper VIN identification and refurbishment with appreciable warranty scheme. This is the reason that we are number one choice among our clientele for providing a perfect purchase solution of cost effectiveness and quality. Our motto of designing this platform is to provide a comprehensive and convenient research option to all prospective buyers of used Saab engine under one roof. This means no more running your weekends in search of cost effective and quality deals.
On this given platform you have the benefit of comparing and purchasing your choice of used Saab engine in single click as per your budget. You can easily locate viable options in used Saab 9000 engine for sale in our database by following these 3 easy steps:
Toll Free 1-866-651-2992
It is been years since we are catering different kinds of requirement of prospective used engine and transmission buyers. Our database contains every renowned auto brand's engines and transmissions in different price range.
If you are looking for any specific model in used Saab 900 engine for sale then call on our toll free number and discuss your requirement with us.
1. Initially call on our toll free number and discuss your requirement of used engines or transmissions with us. For better assistance we will need the model number of the produce that you are searching and your budget.
2. We also need VIN details of your vehicle that you own right now for our records.
3. As per collected information we search our database and provide a list of potential options in remanufactured Saab 9000 engines including all details and price quote.
Do not become a victim of any marketing gimmick use smart shopping strategies to get better deals in used Saab engines without breaking your bank and compromising the basic benefits that you deserve.
An introduction to Saab automobiles
In the category of automobile giants one more name is added in year 1947 when Swedish car manufacturer Saab was founded and introduced its first establishment Project 92. Originally this company is the subsidiary of Saab AB that is primarily known for manufacturing aerospace and defence equipments. When Saab automobiles were founded their very first creation was Saab 92 that was a product of Project 92 introduced in year 1949. In 1968 its parent company had a merger with Scania Vabis as part of their expansion strategy and again they have startled the world by introducing another masterpiece Saab 900.
As the time passed Saab 900 has become one of the most popular models that were appreciated worldwide for its efficiency and high performance. Later in 1980s a new version of Saab 900 was introduced in the market. In the last decade of 19th century Saab Scania has declared itself as one of the independent company. But due to some financial issues Saab automobile's approximately 50% shares were acquired by General Motors. And after several attempts by GM to acquire all the shares of Saab automobiles eventually they sold it to Spyker cars, a Dutch automobile company in year 2010.
What do we offer in remanufactured Saab 900 engine?
We have wide number of options in used Saab engines that can help you in finding and purchasing the most desirable option that you are searching for. Following is the highlight of some popular rebuilt Saab 9000 engines:
• 2.0 cubic capacity engines with I4 configuration in petrol • 2.0 cubic capacity engines with I4 configuration in petrol • 2.3 cubic capacity engines with I4 configuration in petrol (petrol) • 2.3 cubic capacity engines with I4 configuration in petrol (t/c petrol) • 3.0 cubic capacity engines with V6 configuration in petrol (petrol)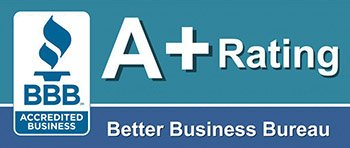 To get a few free quotes fromour powertrain specialist please call :1-866-651-2992


Details:
Long Block ( complete Engine )
To Fit:
1998 Saab 9000 (4 cyl), Excluding Turbo; (B234i engine, VIN B, 8th digit)
Mileage:
122k
Rared:
Delivered cost:
Call us for Discounted Price
1-866-651-2992


Details:
Long Block ( complete Engine )
To Fit:
1998 Saab 9000 (4 cyl), Excluding Turbo; (B234i engine, VIN B, 8th digit)
Mileage:
148k
Rared:
Delivered cost:
Call us for Discounted Price
1-866-651-2992


Details:
Long Block ( complete Engine )
To Fit:
1996 Saab 9000 4 cyl, Excluding Turbo; (B234i engine, VIN B, 8th digit)
Mileage:
Call Us!
Rared:
Delivered cost:
Call us for Discounted Price
1-866-651-2992


Details:
Long Block ( complete Engine )
To Fit:
1996 Saab 9000 4 cyl, Excluding Turbo; (B234i engine, VIN B, 8th digit)
Mileage:
163K
Rared:
Delivered cost:
Call us for Discounted Price
1-866-651-2992


Details:
Long Block ( complete Engine )
To Fit:
1994 Saab 9000 Convertible, Turbo, (2.0L, VIN L, 8th digit)
Mileage:
Call Us!
Rared:
Delivered cost:
Call us for Discounted Price
1-866-651-2992


Details:
Long Block ( complete Engine )
To Fit:
1994 Saab 9000 Convertible, Turbo, (2.0L, VIN L, 8th digit)
Mileage:
Call Us!
Rared:
Delivered cost:
Call us for Discounted Price
1-866-651-2992