home
>
remanufactured engines
>
saab used engines
>saab 900 engine
Used SAAB 900 Engines and Transmissions for sale
Refurbishing old vehicle with new engine is as expensive as buying a new one. There are numerous auto dealers in the market that offer quality used engines and transmissions of every auto brand. If you have a limited budget and looking for efficient solutions to transform your old can into brand new one then re-installing a used engine is quite an idea. At Sharper Edge Engines we designed a huge platform of used Saab 900 engines that can help you to find, compare and choose most suitable option. We understand that making thousands of dollars investment in any refurbished product is not an overnight decision. This is the reason we provide comprehensive one on one consultation on available used Saab 900 engines for sale.
In the market there are numerous different used Saab engine providers that offer lucrative schemes. But how can you be sure that these available options are worth spending thousands of dollars? At this point you need an efficient market research and smart decision making power so that you will make your purchase worth.
Toll Free 1-866-651-2992
Why us?
It is been years since we are catering different kinds of requirement of prospective used engine and transmission buyers. Our database contains every renowned auto brand's engines and transmissions in different price range.
If you are looking for any specific model in used Saab 900 engine for sale then call on our toll free number and discuss your requirement with us.
1. After searching our database we will provide you a list of available quality options along price quote and other performance related details.
2. Our database is contains all the engines and transmissions of renowned and licensed suppliers of Canada and USA.
3. All the products added to our database after proper refurbishment through expert auto engineers and technicians.
4. Moreover we provide free shipping that can save you from spending freight charges.
5. If you are worried about the quality and reliability of our engines and transmissions than you should know that our entire inventory is managed after proper VIN identifications and quality checks.
Finding a great deal on remanufactured Saab 900 engines is quite easy but getting quality purchase can be tough. Save your time, money and energy and get some of the best options in used engines without worrying about the quality.
An Introduction to Saab Automobiles
The automobile industry has seen numerous different auto marquees that have startled the world with power packed technology. In year 1945 a new auto manufacturing giant was established out of Svenska Aeroplan AB or Saab AB that is a Sweden based aerospace company. During development stage of SAAB automobiles the company started with manufacturing of compact small vehicles. After enormous discussion and prototype generation eventually Saab launched its first vehicle Saab 92 in year 1949 that had created a new marquee in the industry and even today it is considered as one of the remarkable creation of Saab automobiles.
The parent company of Saab automobiles has been merged with Scania Vabis as their expansion strategy then after a decade of their merger Saab automobiles introduced Saab 900 which has become of the top selling model of the company. Subsequently in year 1980s Saab 9000 was introduced as a modified version of Saab 900. Due to its incredible progress and popularity the venture of Saab-Scania declared itself independent auto manufacturing company. As the time passed GM showed its interest in Saab automobiles and acquired approximately 50% shares of Saab AB. Later in year 2000 GM tried to take out its remaining shares and eventually sold it to Dutch company called Spyker Cars in year 2010.
So if you are looking for quality efficient inventory of used Saab engine for sale then visit our store today or browse our collection online.
What do we offer in remanufactured Saab 900 engine?
We have all kinds of refurbished Saab engines from first generation models to special models. Following is the highlight of available options:
1. First generation or classic models
• 2.0 L in B with I4 configuration • 2.0 L in B201 with I4 configuration • 2.0 L in B202 with I4 configuration • 2.1 L in B212 with I4 configuration
2. Saab 900 NG
• 2.0 L in B204 with I4 configuration • 2.3 L in B234 with I4 configuration • 2.5 L in B258I with V6I4 configuration
If you have any specific requirement on rebuilt Saab 900 engines then let us know and we will serve you with best options.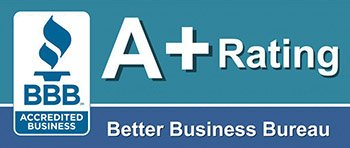 To get a few free quotes fromour powertrain specialist please call :1-866-651-2992


Details:
Long Block ( complete Engine )
To Fit:
1998 Saab 900 (4 cyl), Excluding Turbo; (B234i engine, VIN B, 8th digit)
Mileage:
122k
Rared:
Delivered cost:
Call us for Discounted Price
1-866-651-2992


Details:
Long Block ( complete Engine )
To Fit:
1998 Saab 900 (4 cyl), Excluding Turbo; (B234i engine, VIN B, 8th digit)
Mileage:
148k
Rared:
Delivered cost:
Call us for Discounted Price
1-866-651-2992


Details:
Long Block ( complete Engine )
To Fit:
1996 Saab 900 4 cyl, Excluding Turbo; (B234i engine, VIN B, 8th digit)
Mileage:
Call Us!
Rared:
Delivered cost:
Call us for Discounted Price
1-866-651-2992


Details:
Long Block ( complete Engine )
To Fit:
1996 Saab 900 4 cyl, Excluding Turbo; (B234i engine, VIN B, 8th digit)
Mileage:
163K
Rared:
Delivered cost:
Call us for Discounted Price
1-866-651-2992


Details:
Long Block ( complete Engine )
To Fit:
1994 Saab 900 Convertible, Turbo, (2.0L, VIN L, 8th digit)
Mileage:
Call Us!
Rared:
Delivered cost:
Call us for Discounted Price
1-866-651-2992


Details:
Long Block ( complete Engine )
To Fit:
1994 Saab 900 Convertible, Turbo, (2.0L, VIN L, 8th digit)
Mileage:
Call Us!
Rared:
Delivered cost:
Call us for Discounted Price
1-866-651-2992