Do you need a Remanufactured engine?
Sharper Edge Engines offers remanufactured engines that are built not only to meet but exceed original equipment manufacturer's (OEM) specifications. We build top quality engines using high tech computer numerical control (CNC) equipment. So, if you want the very best engine for your vehicle, a rebuilt engine from Sharper Edge Engines is what you are looking for. In many cases, rebuilt engines actually have better reliability than unused engines. They include upgraded parts approved by the manufacturer that replace original equipment that has been found faulty. As well as containing upgraded parts, our remanufactured engines have been completely disassembled and rebuilt and tested with brand new internal moving parts.
If you maintain your car and your engine blows , the problem isn't necessarily with the engine . For example, the Nissan Altima had a faulty engine from 2002 to 2004, but after 2005, Nissan Started to fix the problem. The updated engines that were installed in 2006 Altimas and later also fit Altimas built in previous years. In this circumstance, if you had an older Nissan with a blown engine, you'd want to buy a used 2006 engine – not necessarily a remanufactured engine. But this is just one exception to not having the need for a remanufactured one. In many circumstances, it's cheaper and more efficient to have your engine rebuilt than to buy a brand new or used one. The main circumstance stands opposite to the Nissan Altima example. If, for instance, Nissan failed to fix the Altima engine problem, it'd be wise to have the engine rebuilt. When there's not a better alternative, having your engine rebuilt is a good route to take.
Sharper Edge Engines is a family owned and operated business . We used to have a huge business with plenty of operators who, quite frankly, were uninformed. After closing the business for four years, Sharper Edge Engines returned with a vengeance with the goal of treating every customer right and providing the best used engines, used transmissions, engine blocks and more. Now, the company is run by a strong family and two dedicated family friends who know all about engines, transmissions, and automobiles in general. Please check out our BBB and compare us and you'll see why I'm so proud of our background .
Toll Free 1-866-651-2992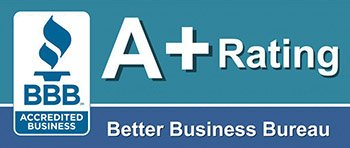 Many of our old employees went and opened their own business and survived only one to 16 months . In this business, we know that if you're not there with solid advice when the customer has a problem, the business fails. That's why we're always there to answer our customer service calls. And if it's after working hours or on the weekend , we return voicemails as soon as we get them . Online businesses can be pretty scary places to buy from, but we have gained the trust of our clients time and time again. Our A-rating by the Better Business Bureau is a testament to this. and we have been trying our best to earn that trust by our reviews on BBB and the least complaints in there .
When assembling remanufactured or rebuilt engines, Sharper Edge Engines only uses parts that meet and exceed OEM specifications. Sharper Edge Engines has nationwide shipment available. Engines for late models are in stock and ready to ship! Contact us today if you have any questions or want to place an order over the phone.
Get free quote,Call us now 1-866-651-2992