home
>
remanufactured engines
>
pontiac used engines
>pontiac sunfire engine
Used Pontiac Sunfire Engine 2.3L Quad 4 and Other Versions for Sale!
It's a dismal feeling when your favored car isn't running any more and its production has been halted. Pontiac might have gone under but hundreds of thousands of units are still scattered over the landscape. Solutions are available to get your Sunfire humming again and lasting for many more years. Bag the lowest cost for a replacement engine with Sharper Edge Engines, LLC on your side. Let Sharper Edge Engines, LLC become your ally within the automotive industry.
We have all types of engines available including a remanufactured Pontiac Sunfire engine. Among the used Pontiac Sunfire engines available in our stock created en masse from the Lansing site are the classic 2.2L engine. Does yours have more vroom from the Quad 4 2.4L LD9? Pontiac installed these into some of their convertibles built at the Lansing, Michigan plant. They've been gone from production since 2000, but you can restore that beauty without a hitch. Call now to see which ones we have in stock or for estimated time of arrival. Remanufactured 2.2L Ecotec engines are available for the Pontiac Sunfire brand after model years 2002 and beyond.
Do you need rebuilt Pontiac Sunfire engines in the standard 2.2L or the classier versions (the 2.4L or 2.3L Quad)? Some are interchangeable with Chevy Cavalier and even Oldsmobile brands. Availability isn't an issue and the mileages are great. If it's a rebuilt Pontiac Sunfire engine you need, we have it on hand.
When Sharper Edge Engines started operations twenty-five years ago, we never intended to corner the market or benchmark the standards within the industry. Yet, we have managed to acquire recognition for our personal service, attitudes and remarkable solidity. Of special concern is the coming financial instability within the United States. What we do know: Our unique business model is built to fortify itself through perilous times and will remain for years to come. This is important to you and all our clients. In this way, our clients can rest their minds of availability, prices and our care for the end-product results. We treat our clients like family and run our business without bloated cost or financial obligations. We maintain well, so you can maintain well.But enough about us. Let's get down to business and how we benefit you.
Call Now:1-866-651-2992
Our certified experts • Survey every unit that comes our way • Dispense with useless parts • Focus on high caliber engines or power trains • Have access to rare or obscure items
Capable units are more inexpensive over time. Examination upon arrival saves time and money. Then, after units are discarded: • We know what we have on hand • We focus on what's left and tear through those with an eagle-eye • Confident that unit is viable for use • Most Units on hand are ready to go
This all takes place before the order. Our units are ready and standing by in perfect order. Earnestness is an infrequent trait in our industry looking to make a quick buck by shipping things back and forth. We insist on keeping integrity. It works and creates longevity in business as well as personal relations. Our customers love us for it. • We always check the past records and make those available to our clients • Renowned Individualized Service • Standard and extended warrantees and our personal assurance with • 100% money-back Guarantee
Speaking of relationships, we are renowned for locating and identifying unique, rare and obscure parts where others cannot. By treating people like people – not digitized consumers or abusing business partners, Sharper Edge Engines has welded itself with distributors across the continent making units available only to us. If we are unable to locate it, the odds are it doesn't exist.
Automotive experts have relied upon our services for years.
• They repeatedly depend on us for reduced costs in the industry with consistent products.
It's a smart choice given their hectic schedules leaving them to focus on their own clients' needs. Individuals creating their own custom vehicles come to us through word of mouth and benefit in the same manner as the automobile specialists. Here are some who rely on us:
• Decide to upgrade that old car sitting in the garage for use as a second vehicle or to be inherited by their offspring. • Surprisingly find their ride has halted and are in a hurry for repairs • Tired of exhaustive and expensive maintenance costs • Want to regain the original MPH standard because of rising fuel costs • Desire to maintain their vehicles for many more years to come • Highly specialized technicians with complex or very specific needs • Whatever the need, we've handled it before and will continue to do so in the future.
All we need to get started is the identification of the vehicle in question through the VIN. Let us know whether you need an engine block, the entire power train, transmission or any other item. Multiple items are okay, too. We don't have telephone operators constrained with time limits. Be certain to bring to our attention any concerns, special agenda items or whether you want to continue to validate our legitimacy. We'll take the time needed. Our industry is tough one and you're forking out a great deal of dough for your needs. We understand. Give us a call today and expect friendliness without pressure or obligation. We look forward to hearing questions or concerns never before expressed. A new challenge invigorates us.
Have you checked us out at the Better Business Bureau?
Note: please make sure you have the VIN of the vehicle you want to buy the engine for ready with you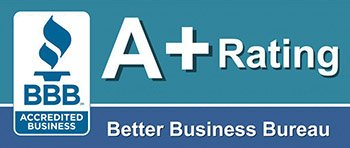 To get a few free quotes from our powertrain specialist please call : 1-866-651-2992
1998 Pontiac Sunfire Engine


Details:
Long Block ( complete Engine )
To Fit:
1998 Pontiac Sunfire 4 Cyl, 134 cid (2.2L, VIN "4")
Mileage:
112K
Rared:
Delivered cost:
Call us for Discounted Price
1-866-651-2992
2002 Pontiac Sunfire Engine


Details:
Long Block ( complete Engine )
To Fit:
2002 Pontiac Sunfire 2.2L, (8th digit), VIN F (8th digit, opt L61)
Mileage:
113K
Rared:
Delivered cost:
Call us for Discounted Price
1-866-651-2992
2003 Pontiac Sunfire Engine


Details:
Long Block ( complete Engine )
To Fit:
2003 Pontiac Sunfire (2.2L), VIN F (8th digit, opt L61)
Mileage:
98K
Rared:
Delivered cost:
Call us for Discounted Price
1-866-651-2992
2003 Pontiac Sunfire Engine


Details:
Long Block ( complete Engine )
To Fit:
2003 Pontiac Sunfire (2.2L), VIN F (8th digit, opt L61)
Mileage:
82K
Rared:
Delivered cost:
Call us for Discounted Price
1-866-651-2992
2005 Pontiac Sunfire Engine


Details:
Long Block ( complete Engine )
To Fit:
2005 Pontiac Sunfire (2.2L, VIN F, 8th digit)
Mileage:
78K
Rared:
Delivered cost:
Call us for Discounted Price
1-866-651-2992
2005 Pontiac Sunfire Engine


Details:
Long Block ( complete Engine )
To Fit:
2005 Pontiac Sunfire (2.2L, VIN F, 8th digit)
Mileage:
95K
Rared:
Delivered cost:
Call us for Discounted Price
1-866-651-2992