home
>
remanufactured engines
>
pontiac used engines
>pontiac grand prix engine
Get a Guarantee with Your Used Pontiac Grand Prix Engines at Sharper Edge Engines
Few speak American louder than Pontiac Grand Prix's long performance line of automobiles. Are you looking for one of these used Pontiac Grand Prix engines? Sharper Edge Engines specializes in 7th generation -2004, 2005, 2006, 2007, 2008 -, 6th generation -1997, 1998, 1999, 2000, 2001, 2002, 2003 -, and 5th generation - 1988, 1989, 1990, 1991, 1992, 1993, 1994, 1995, 1996 -. Many were engineered with the thrust of the Grand Prix's NASCAR models and we can find those, too. Your search for a remanufactured Pontiac Grand Prix engine is at a full stop. 1-866-651-2992 Call right away but without pressure or obligation to determine a low-mileage rebuilt Pontiac Grand Prix engine. Our family has been acquiring and accepting only the highest quality used Pontiac Grand Prix engines for a quarter century at unbelievable prices and all with individualized and personal attention to our clients.
The Death of the Grand Prix spelled the death of Pontiac?
It would seem the death of the Grand Prix models warped the company. The 2008 model was their last and replaced with the G8 which ceased in 2009 and the Pontiac brand was wiped out under GM's Chapter 11 revamp.
But this does not spell the end for Grand Prix lovers. The Grand Prix 301 V8 engine was halted in 1981 but we have acquired these rebuilt Pontiac engines.
Many of our used Pontiac Grand Prix Engines for 4th generation were actually General Motor's Chevy 305 engine (a very reliable engine) as the 5th generation V8 was discontinued. Some were Buicks. Call today to find a replacement for your prized remanufactured V8 Pontiac Grand Prix Engines. We can find that awesome one you're looking for. If we cannot – nobody can.
Keep driving that high performance Grand Prix that you love by calling Sharper Edge Engines 866-651-2992 all with a 100% money-back guaranteed and free shipping.Your 1988 used Grand Prix engines was awarded car of the year and you love it still. Have that motor replaced today and get back on the road.
Call Now:1-866-651-2992
You're making an investment.
We go above and beyond inspections upon arrival of all components including transmissions, transfer cases or whatever you're needs are. We specialize in finding those obscure or rare matters and assure you get exactly what we state is available. Here's how:
• Vehicle Identification Number • Shipping Address • Tell us what you're looking for • 866-651-2992
Have the above information handy when you call so we can serve you quickly but relaxed and without frustration. We know the business and are not catering to a heavy overhead including a massive staff of telephone operators but our family members are experts. You don't need to be hassled or a bartered individual with this type of an investment. You deserve better.
Your Trust Is What Matters
Our competitors haven't a clue how to operate in these difficult times in such a way to provide the lowest possible rates on available components. They're scrambling right now and it's best to forge your investment with a company designed to hold your interest for longevity. No one knows where those other businesses will be in a few years.
We know our clients' customers require top-notch service and availability and reliability. That's why our forged relationships with vehicle acquisition managers across the nation are so important for your business or your vehicle of concern. There is no better alternative for safe and reliable business.
We take the time to ensure our clients receive exactly what they truly need more than making a sales or rotating inventory. Our inventory of 15,000 units serves as a convenience and is always accessible for on-demand orders. On the flip side of that coin we maintain awesome relationships with yards across the nation to help you find that missing component so you don't have to. We're becoming famous for it, in fact. So give us a call today and speak to one of our expert members.
Note: please make sure you have the VIN of the vehicle you want to buy the engine for ready with you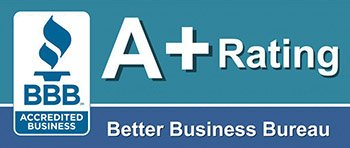 To get a few free quotes from our powertrain specialist please call : 1-866-651-2992
1999 Pontiac Grand Prix Engine


Details:
Long Block ( complete Engine )
To Fit:
1999 Pontiac Grand Prix
Mileage:
121K
Rared:
Delivered cost:
Call us for Discounted Price
1-866-651-2992
2000 Pontiac Grand Prix Engine


Details:
Long Block ( complete Engine )
To Fit:
2000 Pontiac Grand Prix 3.1L, (VIN J, 8th digit))
Mileage:
115K
Rared:
Delivered cost:
Call us for Discounted Price
1-866-651-2992
2001 Pontiac Grand Prix Engine


Details:
Long Block ( complete Engine )
To Fit:
2001 Pontiac Grand Prix 3.1L, (VIN J, 8th digit)
Mileage:
98K
Rared:
Delivered cost:
Call us for Discounted Price
1-866-651-2992
2001 Pontiac Grand Prix Engine


Details:
Long Block ( complete Engine )
To Fit:
2001 Pontiac Grand Prix 3.8L
.
Mileage:
92K
Rared:
Delivered cost:
Call us for Discounted Price
1-866-651-2992
2003 Pontiac Grand Prix Engine


Details:
Long Block ( complete Engine )
To Fit:
2003 Pontiac Grand Prix 3.8L)
Mileage:
78K
Rared:
Delivered cost:
Call us for Discounted Price
1-866-651-2992
2002 Pontiac Grand Prix Engine


Details:
Long Block ( complete Engine )
To Fit:
2002 Pontiac Grand Prix 3.1L
Mileage:
92K
Rared:
Delivered cost:
Call us for Discounted Price
1-866-651-2992