Get a Guarantee with Your Used Pontiac Aztek Engines at Sharper Edge Engines
You're not alone. A great many of our clients and individuals love their Aztek vehicles and have opted to exchange with one of our rebuilt Pontiac Aztek engines with free shipping and a full money-back guarantee. While the Aztek did not compete well with vain market, expectations the unique and distinct features are favored.
If your engine has failed, an accident occurred or it's just burnt out, a used Pontiac Aztek Engine is a viable option in lieu of a newer or different vehicle. Not everyone wants to park the curb with a standard SUV or even a mini-van. The Aztek combines the handling of a Grand Prix with the utility of an SUV and capacity of a mini-van in one brilliant engineering feat. Our family specializes in carefully acquiring rare or obscure components for vehicle-lovers such as you and can meticulously provide a remanufactured Pontiac Aztek Engine to your specifications in the time you need and the $$ you're looking for. Get the value your mechanic receives without frustration or surprises.
A Word to Automotive Specialists
Our family at Sharper Edge Engines recognizes your tireless dedication to your business supplying customers with value and integrity. We remain extremely grateful for the enduring relationships amongst scores of talented specialists over the years. We place our gratitude in ensuring timely deliveries, special, obscure and rare items as well as an overall stellar performance in handling orders.
• Add value to your business by relying upon Sharper Edge Engines • Step outside the digital age and receive personalized service on orders • Receive free shipping, warrantees and – as always • Receive our money-back guarantee on all used engines, rebuilt transmissions, drives trains, transfer cases and much more • Utilize our warehouse of more than 15,000 units
Call Now:1-866-651-2992
We're here for you. Your time is valuable. After all, those engines are not about you or us, but about your client. Call us today without obligations. Our family is standing by with 25 years experience.
A Word to Individuals in Turbulent Financial Times
Let no one else waste your time. They're frothing at the bit to grab your cash, push a component your way and move that inventory costing an arm and a leg with fewer clients than before. People are strapped for cash. Other businesses within this economy are not prepared. We are.
Our standards and honor make available a seriously low overhead and reasonable inventory source to provide the greatest value at astonishing prices. Don't delay, but don't worry. We're not the pressured type in the industry. We are far more interested in returning clients, happy word of mouth customers and the longevity of our business.
We know our objectives, core values and have maintained them. It's what makes a business last, sets the benchmark in our industry and makes customers happy all over the globe. Never purchase components from individuals without a record of accomplishment. You need to be able to verify the vehicle history and have reputation to fall back on. Don't bother with companies with massive inventories and pricey marketing tactics. They're looking to relocate components – not serve customers.
All we need from you:
• Have your VIN handy (multiples are OK) • Note inquiry units – whether engine, transmission, et. al. • Shipping Address • Expect to make a friend regardless of your decisions
Call today and let us know how you're doing. Check out the excellent reviews at the Better Business Bureau. Yes, we do all these things, too, but better than anyone does because we are personally involved in your order(s):
• Vehicle History Reports • Lower Mileage Units • Warranties – • Extended Warranties/br> • Manual and digital multi-point check system • Special evaluations and monitoring of items available upon request. Let us know! • 100% Money-back guarantee
The time for dallying around with reliance upon auto manufacturers and their expensive prices is at an end. People are taking responsibility for their cars. It's more cost-effective, reliable and dependable.
Note: please make sure you have the VIN of the vehicle you want to buy the engine for ready with you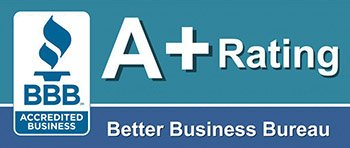 To get a few free quotes from our powertrain specialist please call : 1-866-651-2992
2001 Pontiac Aztek Engine


Details:
Long Block ( complete Engine )
To Fit:
2001 Pontiac Aztek (3.4L, VIN "E", 8th digit)
Mileage:
96K
Rared:
Delivered cost:
Call us for Discounted Price
1-866-651-2992
2001 Pontiac Aztek Engine


Details:
Long Block ( complete Engine )
To Fit:
2001 Pontiac Aztek (3.4L, VIN "E", 8th digit)
Mileage:
75K
Rared:
Delivered cost:
Call us for Discounted Price
1-866-651-2992
2003 Pontiac Aztek Engine


Details:
Long Block ( complete Engine )
To Fit:
2003 Pontiac Aztek (3.4L, VIN "E", 8th digit)
Mileage:
98K
Rared:
Delivered cost:
Call us for Discounted Price
1-866-651-2992
2003 Pontiac Aztek Engine


Details:
Long Block ( complete Engine )
To Fit:
2003 Pontiac Aztek (3.4L, VIN "E", 8th digit)
Mileage:
82K
Rared:
Delivered cost:
Call us for Discounted Price
1-866-651-2992
2004 Pontiac Aztek Engine


Details:
Long Block ( complete Engine )
To Fit:
2004 Pontiac Aztek (3.4L, VIN "E", 8th digit)
Mileage:
78K
Rared:
Delivered cost:
Call us for Discounted Price
1-866-651-2992
2004 Pontiac Aztek Engine


Details:
Long Block ( complete Engine )
To Fit:
2004 Pontiac Aztek (3.4L, VIN "E", 8th digit)
Mileage:
92K
Rared:
Delivered cost:
Call us for Discounted Price
1-866-651-2992