Used Oldsmobile Intrigue Engines and Transmissions for sale
An introduction about The Intrigue from Oldsmobile
A mid sized sedan from Oldsmobile which was manufactured from 1998 till 2002, Oldsmobile Intrigue was designed to give Japanese automobiles tough time in the industry. Intrigue was launched to replace the gaining Cutlass Supreme at the time. The Intrigue unlike its predecessor was a 5 passenger and 4 door sedan and shared similar platform with other cars from the manufacturer namely Chevrolet Impala, Buick Century and the Buick Regal. The Intrigue when compared to its competitors at the time depicted a more Euro look and feel when compared to its import fighting space.
The three trim levels in which Intrigue was introduced by its manufacturers were the base GX, mid-level GL, and high-end GLS. All models from the family were designed with basic features like V6 power, 4-wheel independent suspension, antilock brakes, dual front airbags, and full power accessories. The GL trim was equipped with a 6-way power adjustable driver's seat, 6-speaker audio system, fog lamps, and dual-zone automatic climate control. The top model GLS on the other hand came with 6-way power front passenger seat, faux woodgrain interior trim, steering wheel audio controls, leather seating, and full-function traction control.
Toll Free 1-866-651-2992
Some exclusive features
Every car under the Intrigue family was made at The Kansas City in Kansas. The model released in the year 1999 had an engine of 3.5 l and as a DOHC with a six cylinder design. For 2000 meanwhile the 3.5 l engine became a standard, giving the Intrigue the most powerful standard engine of any W-body car.
A standard 140 mph speedometer was an exclusive feature in Intrigue. With the Autobahn package the Intrigue came with larger 12-inch front brake rotors, being the first 2nd Gen W-body to incorporate bigger brakes. The car was fitted with a 3.5 liter V6 engine that offered a powerful performance and also a good fuel economy. This sedan gives a fuel mileage of 18mpg under city driving conditions and 24mpg on highways. Overall Intrigue managed to portray a sedan that is known for its stylish interiors and a comfortable ride.
Intrigue is said to have been remained stable even when driven at high speed on the highways and offered amazing control even on the winding roads. The car could be very easily maneuvered in the city interiors on a two lane road. When the car was being accommodated by four people the rear seat can be easily folded to make room for lots of luggage. The interiors of this sedan were designed in a tasteful manner in two tone leather. 2002 Oldsmobile Intrigue was launched in two new and attractive colors namely Tropic Teal and Indigo Blue. The two new colors saw great appreciation and popularity among buyers from all over.
Know more about the Intrigue 2002
The 2002 model of the Intrigue combined exclusive features like a responsive V6 engine with sophisticated styling and an elegant interior. The 2002 model of this midsize sedan was told by most to deliver and remain very stable at high speeds, agile on winding roads, with a good grip. The rigid structure of Intrigue was known to deliver a smooth ride and good handling.The twin-cam V6 inside the Intrigue was touted to deliver lots of power for quick passing on two-lane roads. Four people inside the car could be seated very comfortably and also the rear seat inside can be very easily folded in order to make space for a lot of luggage. The 2002 model meanwhile came with new upper and lower anchor tethers that have been added for child safety seats. Overall, the driving experience is more European in flavor than other midsize domestic sedans.
Buy used engines and save money
You can now buy used, reman or rebuilt engines for your beloved Intrigue at best of price and without compromising on the service and quality at Auto Parts Fair. The store has engines available for almost every model released under the Intrigue name and is offered for warranty and with a free shipping feature meaning you can enjoy an icing on the cake opportunity. The engines here are in best condition and can make your Intrigue working as new again.
1-866-651-2992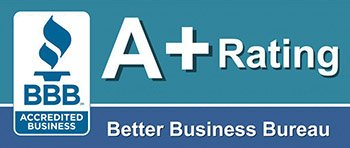 To get a few free quotes fromour powertrain specialist please call :1-866-651-2992
2000 Oldsmobile Intrigue Engine


Details:
( complete Engine )
To Fit:
2000 Oldsmobile Intrigue (3.5L, VIN H, 8th digit), California emission standards (opt NC1)
Mileage:
96K
Rared:
Delivered cost:
Call us for Discounted Price
1-866-651-2992
2000 Oldsmobile Intrigue Engine


Details:
Long Block ( complete Engine )
To Fit:
2000 Oldsmobile Intrigue (3.5L, VIN H, 8th digit), California emission standards (opt NC1)
Mileage:
96K
Rared:
Delivered cost:
Call us for Discounted Price
1-866-651-2992
2001 Oldsmobile Intrigue Engine


Details:
Long Block ( complete Engine )
To Fit:
2001 Oldsmobile Intrigue (3.5L, VIN H, 8th digit)
Mileage:
103K
Rared:
Delivered cost:
Call us for Discounted Price
1-866-651-2992
2001 Oldsmobile Intrigue Engine


Details:
Long Block ( complete Engine )
To Fit:
2001 Oldsmobile Intrigue (3.5L, VIN H, 8th digit)
Mileage:
82K
Rared:
Delivered cost:
Call us for Discounted Price
1-866-651-2992


Details:
Long Block ( complete Engine )
To Fit:
2002 Oldsmobile Intrigue (3.5L, VIN H, 8th digit)
Mileage:
88K
Rared:
Delivered cost:
Call us for Discounted Price
1-866-651-2992


Details:
Long Block ( complete Engine )
To Fit:
2002 Oldsmobile Intrigue (3.5L, VIN H, 8th digit)
Mileage:
93K
Rared:
Delivered cost:
Call us for Discounted Price
1-866-651-2992