Used Oldsmobile Cutlass Ciera Engines and Transmissions for sale
Cutlass Ciera: an Old's car which managed to bag ample fame and money
Cutlass Ciera from Oldsmobile was a midsized car that was released in three versions of sedan, coupe and wagon. The car saw its production for 14 years starting from 1982 till 1996. Ciera was a popular car model among buyers from all across North America. Ciera is said to have been a strong model from GM whose 100000 plus units were sold and helped the manufacturer bag ample fame and money together.
1-866-651-2992
Some special models under Cutlass Calais name
Referred to be the first front wheel drive car in the mid size range category from Oldsmobile, Cutlass Ciera was named among an elite car model illustrating luxury molded in traditional style. The car was believed to be a stretched version of the GM X car and displayed front wheel drive. Some other cars with which this shared common platform were the Chevrolet Celebrity, Buick Century, and Pontiac 6000. Ciera was a replacement for its predecessor Cutlass and cutlass LS which was equipped with front wheel drive feature for the first time.
This first front wheel drive car from Oldsmobile was a mid sized car that offered engines like 2.5L Iron Duke 4 cylinder and the Buick based 3.0L V6. A new 4.3L diesel engine was also offered, but the gasoline version of the same saw much greater sales. Later on during the production cycle some other engines were also used in the car model which were 3.8L V6 (1984-1988) a 2.8L V6 from Chevrolet, 2.2L 4 cylinder (Iron Duke replacement for 1993-1996) 3.1L V6 and a 3.3L V6. Cutlass Ciera was equipped with 3 and 4 speed automatic transmission while one model in the year 1984 even showed 5 speed manual transmissions.
Buying a new engine for your Cutlass Ciera is something you cannot afford always, so something that can help you experience a tailored solution ideally for your pocket are the rebuilt or the reman or used engines for this car model. Auto Parts Fair is one such store where you can buy an engine for your Cutlass Ciera in the best of condition and at the best of price. Also the free shipping feature is like an icing on the cake that can help you get the engine of your choice delivered till your doorstep but at no extra cost. Also in addition to money you will be saving a lot of your time as searching, browsing and ordering can all be done through the virtual platform called web.
Toll Free 1-866-651-2992
At Auto Parts Fair even your special needs are covered
Like every car form Oldsmobile Cutlass Ciera too was introduced in some special editions which became very popular among some special buyers. These included the Holiday coupe (1984-1986, RPO WJ5) GT (1985-1987) ES (1984-1987) and International models. The Holiday coupe model from Ciera focused entirely on fulfilling two traits luxury and traditional style, while other models in this list depicted more of a sporty look and features and were equipped with V6 engine and blacked out or body color trim, as well as a host of other sport accessories.
If owning a special edition Cutlass Ciera and looking for used, reman or rebuilt engine for the same then Auto Parts Fair can help you with such engines as well. The used engine and rebuilt or reman engine catalog at this store is very vast and aims at fulfilling your needs satisfactorily and completely. So here experts make sure that even your special needs are entertained fully.
Cutlass Supreme led Ciera in acquiring a new role as a traditional and value for money midsized car from the GM line up. Every new model was introduced with new features and some changes to complement the look and experience of the existing models. Still very popular, Ciera was at the time among the oldest designs on the market. Ciera was also among the last cars to wear the older Oldsmobile Rocket emblem.
Some prizes bagged by Cutlass Ciera in the industry include; the Cutlass Ciera managed to get consistently ranked among the highest rated vehicles by J.D. Power and Associates; it was ranked the "Best in Price Class" in 1992 and the "Top-Ranked American-Made Car" in the same year. It was also named "Safe Car of the Year" by Prevention Magazine, a third award in the row in the year 1992.
1-866-651-2992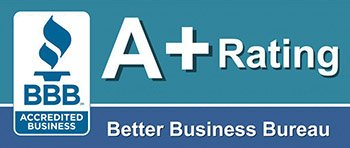 To get a few free quotes fromour powertrain specialist please call :1-866-651-2992