Used Oldsmobile Cutlass Calais Engines and Transmissions for sale
Cutlass Calais: a golden name from the Oldsmobile family
Cutlass Calais from Oldsmobile was released in the year 1990 by the GM group of company. The car was launched in not one but 8 different versions and two different body types which are Coupe and Sedan. Some even say that the Cutlass Calais from Oldsmobile was an N-body entry level car released during the 80s. However the car was sold with a tag Calais until 1991 when for the first time the prefix Cutlass was added to Calais making it Cutlass Calais.
1-866-651-2992
Some special models under Cutlass Calais name
The 442 was a special car form the Cutlass Calais family which indicated a very powerful motor packed in a beautiful outer case. The engine included in its making was the Quad 4 which was slowly becoming popular in all GM's lineup at the time. The engine showed 180 horsepower and had a 2.3l version. The car was really loved for its speed and was appreciated among buyers who love being fast. Another one from the family which was much talked about was the W41442. This car model due to a few parts upgrades and some general badassery, the Calais with the W41 442 combination was a mini muscle car that surprisingly looked the part and managed to keep "GM Performance" relevant in the Oldsmobile division.
The Quad 442 from Oldsmobile was among the most loved names in the family and was equipped with a 2.3-liter four-cylinder engine with four valves per cylinder and two camshafts, which gave the car the 442 name designation. It made around 180 hp (134 kW), and was mated to a 5-speed manual transmission. The Quad 442 released during 1991 made use of the W-40 option code; the last few months of 1991 saw the use of the W-41 code. The latter model meanwhile in reference to a modified transmission and different side molding was otherwise similar to the W-40 models. The car even due to its ample popularity was released in a very limited number. It's said that just 3789 W-40's were made between 1990 and 1991, and only 204 W-41's rolled off the production line in late 1991. Some even say that 211 of the 442 s were produced by Oldsmobile. The cars primarily were manufactured to compete in the IMSA road racing competition.
W41 which was released in a limited number by GM was equipped with a 190 horsepower quad 4 engine. The car was the second most popular car to be released in the Cutlass Calais genre of Oldsmobile car which managed to bag its manufacture ample fame among buyers and appreciators of speed and great driving experience. The W 41 also was equipped with a 5 speed manual transmission, and a transaxle that had a 3.94 final drive ratio. Most on road parameters claimed that the W41 could run the quarter mile in 14.93 seconds. Overall mechanically the car runs and drives great.
Toll Free 1-866-651-2992
Buy rebuilt or reman engines for Cutlass Calais
Buying a new engine for your Cutlass Calais is something that you need to undertake at some point of time. Sometimes budget restriction and at other times some other hindrance can push you in a situation where you would like buying a used, rebuilt or remanufactured engine for your beloved Calais. If looking for a store that can help you buy such an engine in the best of condition and at the most competitive price, then Auto Parts Fair is what you have been looking for. This store has the ideal answer to fulfill your needs of used, rebuilt or reman engines which are sold with a warranty that can extend for up to three years depending upon the condition, make and more such things.
The engines can be bought here at the best of price and with a free shipping facility which means you can get the chosen engine for your car delivered till your doorstep but at no extra charges. The after sale service here too is great which means you will not be forgotten once you've bought form here in case any issue arises later on.
1-866-651-2992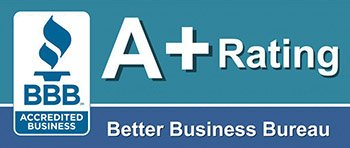 To get a few free quotes fromour powertrain specialist please call :1-866-651-2992